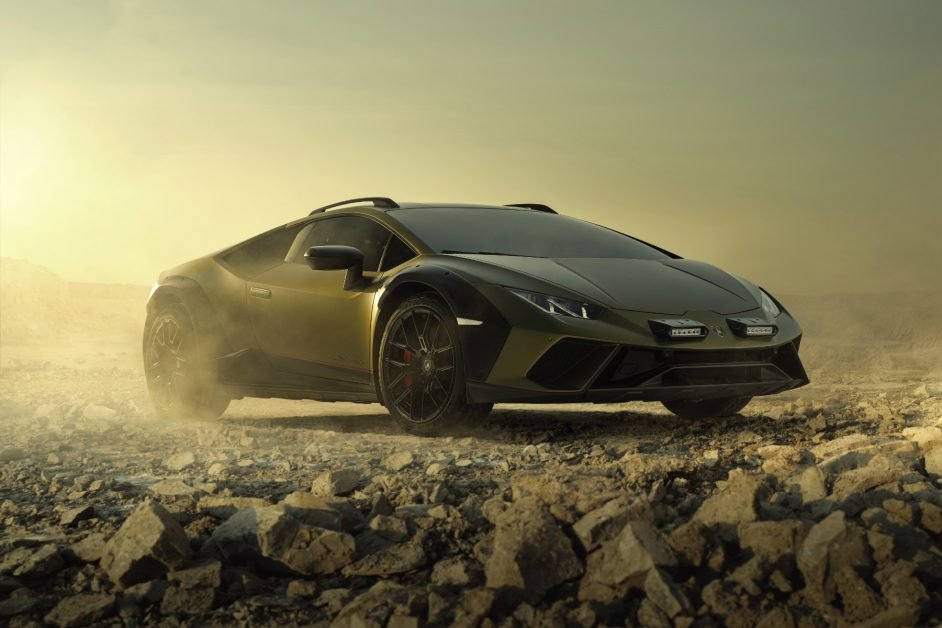 Lamborghini Huracan Sterrato
For years, supercars and off-road vehicles have been at opposite ends of the automotive spectrum.
One was designed for speed, driving dynamics, ultimate road holding, braking, and performance, while the other was engineered for competence in demanding conditions, with emphasis on the rugged construction, heavy-duty components, grip on loose surfaces, conquering jungles, and jumping sand dunes.
With such a difference in approach, materials, construction techniques, and engineering ideas, before today it seems clear why those two segments were never combined.
Yet contrary to previous expectations, experts at Porsche and Lamborghini introduced two unique models that successfully blend those two polar opposites and cast e an immensely influential shadow, changing both categories along the way.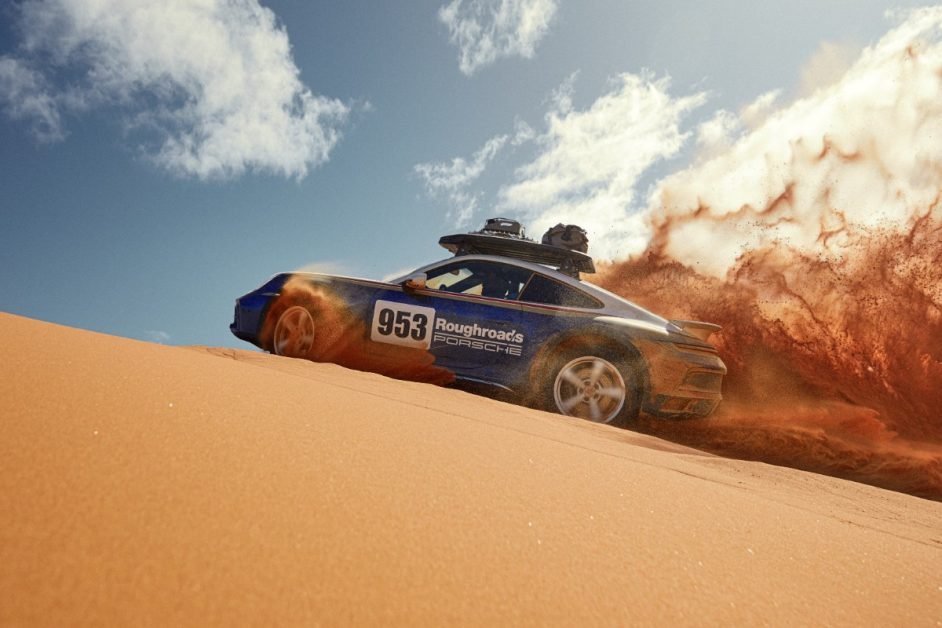 Porsche 911 Dakar
Yet, how does this fit into the current market context? Although modern sports and supercars are fantastic machines with breathtaking designs and insane performance, their market share is slowly shrinking.
People are turning to SUVs and similar models, which provide more comfort and space but lack the excitement and uniqueness of thoroughbred sports machines.
At the same time, despite the incredible popularity of the SUV models, true off-road machines are few and far between. There are only half a dozen bona fide all-terrain vehicles on sale today, which is in stark contrast with the hundreds of SUVs available to buyers worldwide.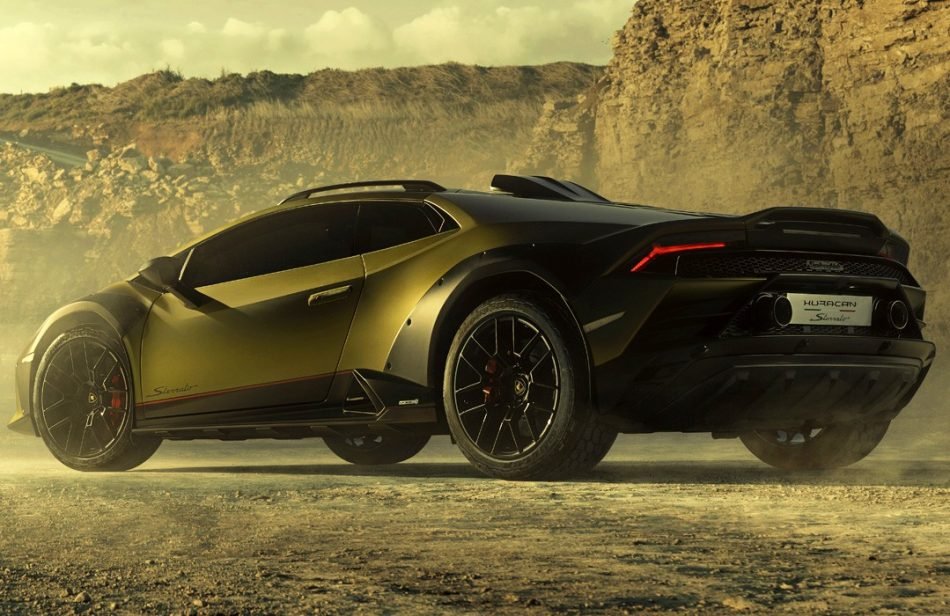 Lamborghini Huracan Sterrato
Models like Land Rover Defender, Ford Bronco, or Jeep Wrangler are among the few new vehicles that prefer narrow muddy trails over the well-paved urban boulevard.
So, what is the key to rejuvenating sports cars and off-road vehicles? Unsurprisingly, it seems to be combining the best characteristics of both segments and creating astonishing machines that have the looks of a supercar but the capabilities of a desert runner.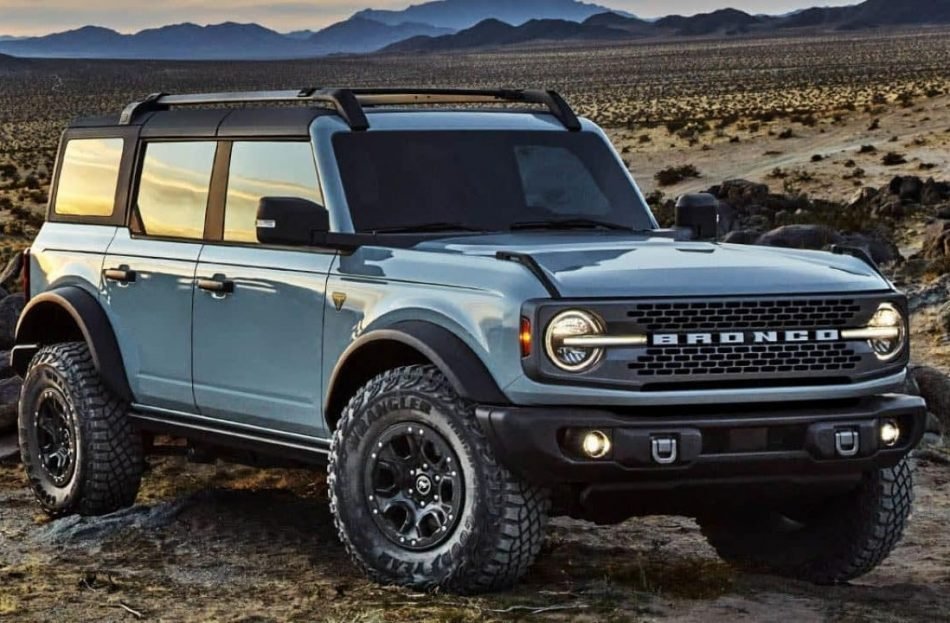 Ford Bronco
It appears automotive brands are unlocking a new segment with modern technology, advanced construction, and the latest suspension techniques.
They produce new sports cars that look best when covered in mud, equally at home on high streets of the world's major cities, and crossing the Australian outback at high speed. These models expand the concept of the sports car, providing off-road fans with the elegance and sophistication that their rugged machines previously lacked.
In a word, are leading car brands truly revolutionizing the market, or just playing with the idea of new super-capable yet still exclusive vehicles?
Porsche 911 Dakar
To most of the automotive public, introducing the latest Porsche 911 version called Dakar was a big surprise.
Yet, those who know more about the brand's history will remember that Porsche successfully campaigned the 911 in rally championships in the early '70s and won two Paris – Dakar rallies (1984 and 1986).
Such impressive off-road racing heritage is quite unique in the sports car world, and it was too inspiring to ignore. In order to keep the 911 fresh and cutting edge, Porsche decided to take inspiration from the company's history but remaster it with brand-new technology.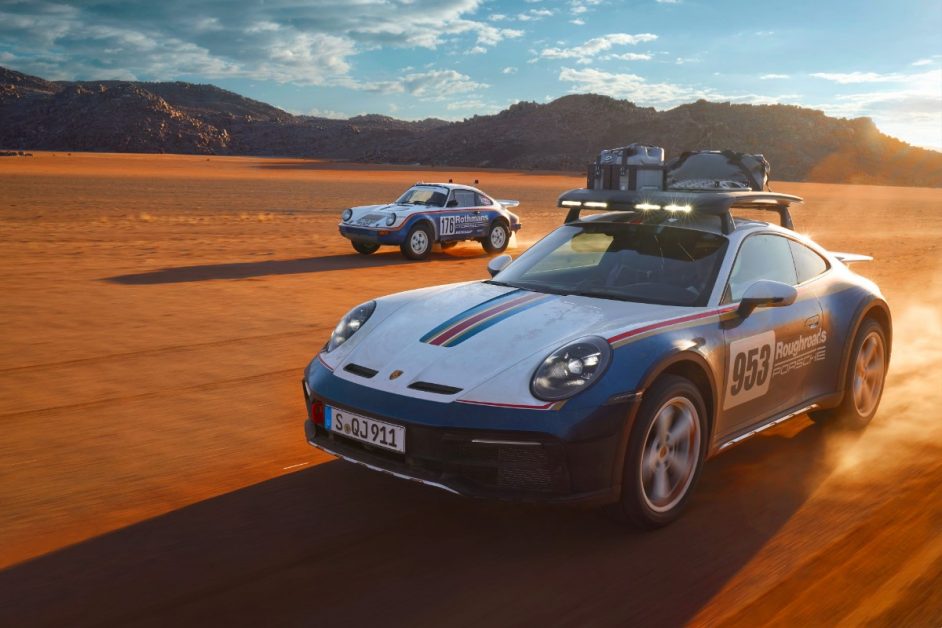 Porsche 911 Dakar
Based on the Carrera 4 GTS, the 911 Dakar is the latest variant in the 911 lineage. Powered by the same 3.0-liter, flat-six engine, it delivers 473 hp and sends them to all four wheels over 8-speed PDK automatic transmission. However, this is where similarities cease, since the 911 Dakar has completely new underpinnings, custom suspension, adjustable ride height, all-terrain tires, and unique stability control calibration aimed at providing more slip-in off-road driving conditions.
The 911 Dakar rides 3.15 inches higher than the standard car, and with heavy-duty components, it is capable of covering rugged terrain at incredible speeds. The body is fitted with mud flaps and different front and rear bumpers, and Porsche even designed a particular wheel option for this model.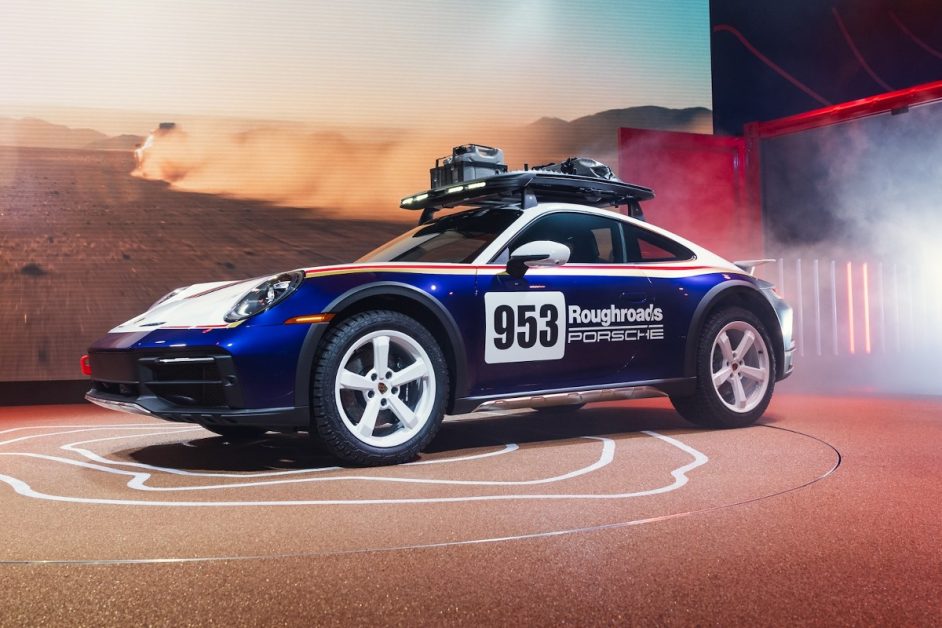 Porsche 911 Dakar
Unsurprisingly, this is not all. The lucky 2,500 owners of this limited-production model will have a chance to dress up their 911 Dakar in one of a few factory-provided liveries inspired by Porsche motorsport history.
There are also some usable accessories like jerry cans, ramps, roof racks, and tents for buyers who will use them as an Overlanding vehicle. Unfortunately, Porsche decided to make the 911 Dakar a one-year-only model and price it significantly higher than the standard car.
The base price is over $220,000, and all are currently sold out.
Lamborghini Huracan Sterrato
In the mid-80s, Lamborghini shocked the world with LM 002, a proper off-road beast powered by V12 from Countach. It was big, expensive, and fast. Although sold in just 328 examples, it was the predecessor of modern high-performance SUVs.
Fast forward 36 years, and once again, Lamborghini took the supercar concept to the next level with the introduction of the amazing Huracan Sterrato.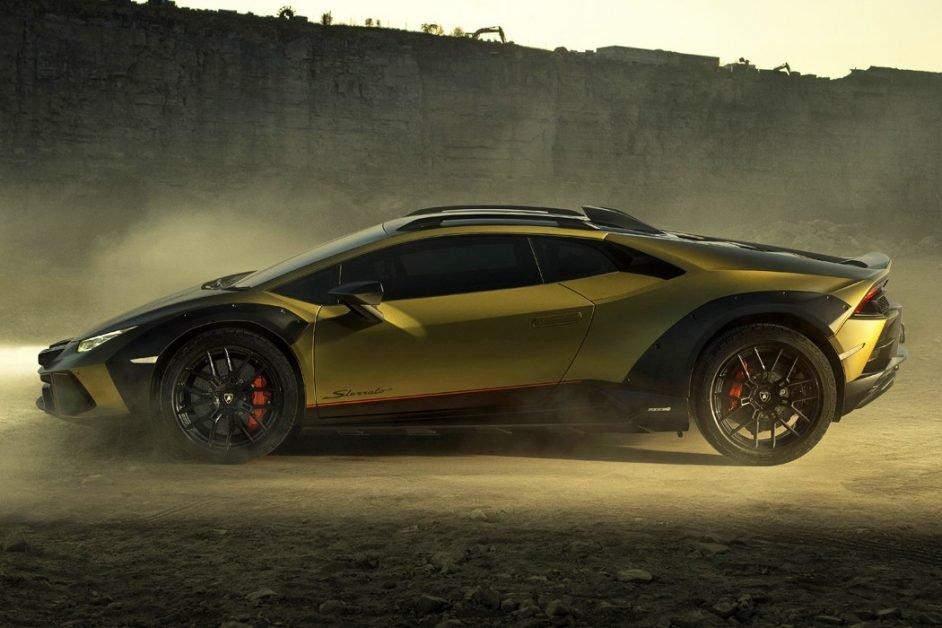 Lamborghini Huracan Sterrato
Named after the Italian word for dirt or unpaved road ("sterrato"), this Huracan variant is specially engineered for such use. Based on the regular model and powered by the same 5.2-liter V10 engine, Huracan Sterrato will deliver 610 hp to all four wheels. Interestingly, the power was toned down in comparison with the standard version, but the performance is unchanged.
The drive train boasts a broader track and higher ride height is the most significant change, and the Sterrato is 1.7 inches higher than the regular Huracan, plus features all-new suspension, wheels, and tires. Of course, it has numerous external differences, like the new front bumper with auxiliary lights and wheel arches extensions for covering it's massive off-road tyres.
The driving modes and stability systems are specially designed to be used in this model, so we can expect that the Sterrato will drive differently than any other Lamborghini.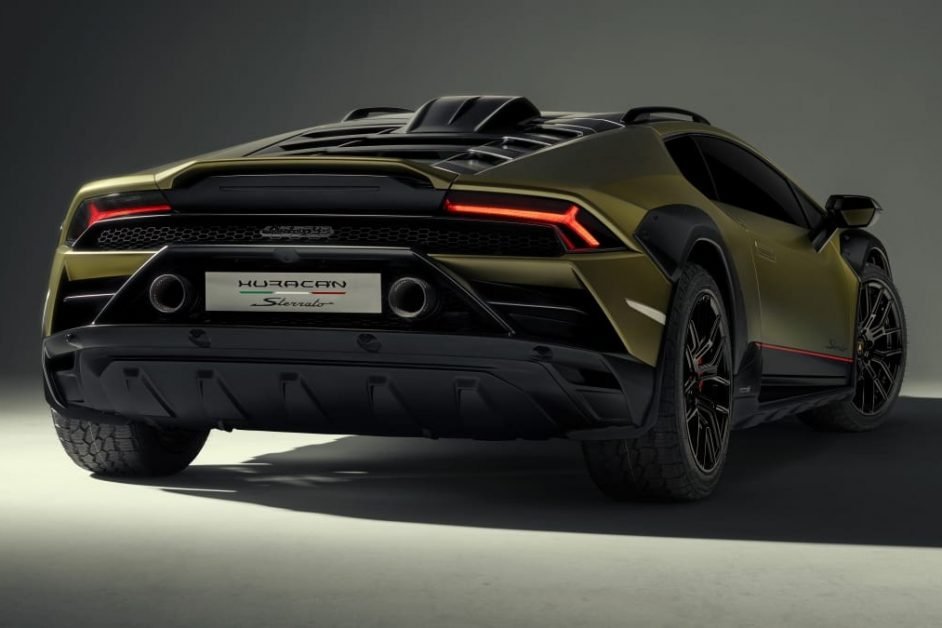 Lamborghini Huracan Sterrato
Although the base price of this Italian dirt runner has yet to be revealed, we can expect that it will be somewhere in the range of the Huracan STO. It is likely that the Huracan Sterrato will retail for around $325,000, with the first deliveries expected in mid-2023. The company announced that it would only be making 1,500 examples of this unique off-road supercar, making it significantly rarer than the Porsche 911 Dakar.
Mega Track: The Forgotten Predecessor 
Even though the 911 Dakar and Huracan Sterrato are thoroughly modern and highly in-demand machines, a pioneering model was presented to supercar buyers a couple of decades ago. Despite an interesting execution, it was unsuccessful. Yet it remained the first off-road supercar, fast and capable on and off the tarmac.
Introduced in 1992, Mega Track was the product of French company Axiam which had considerable experience building specialized vehicles and racing cars.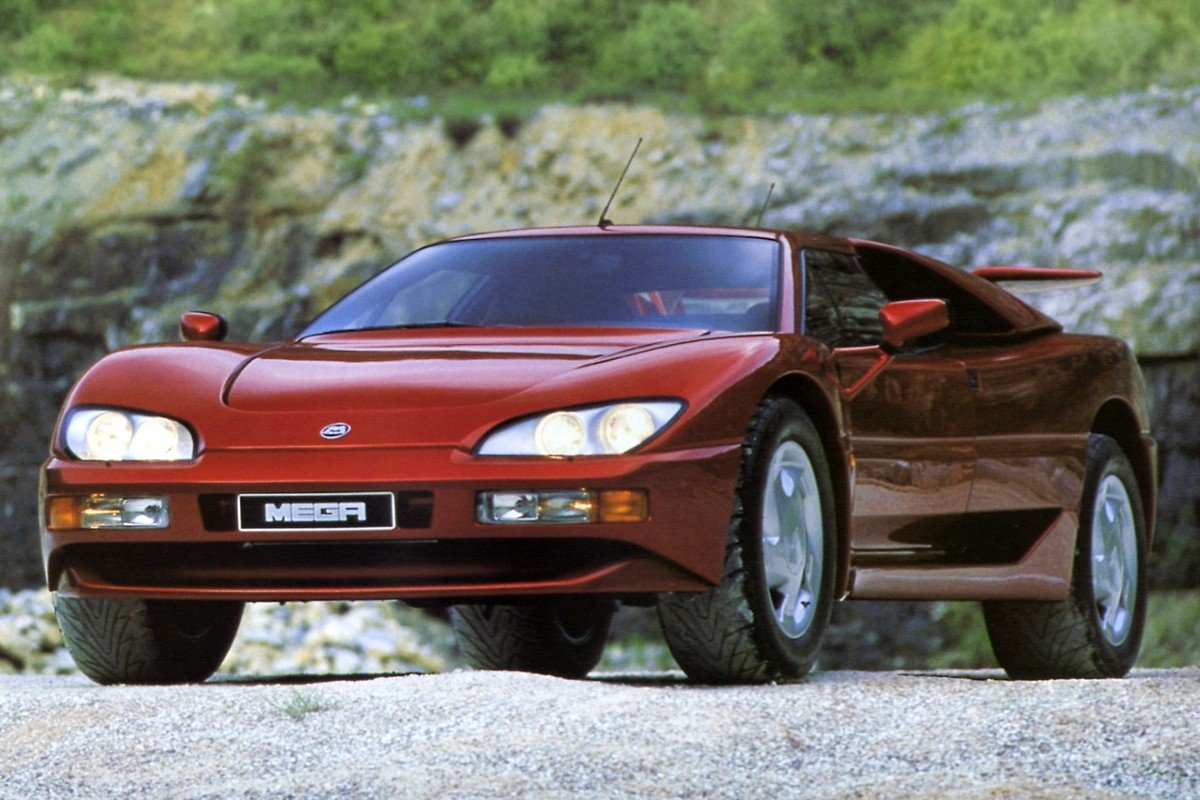 Powered by a Mercedes 6.0-liter V12 engine, the Mega Track had a 4-speed automatic transmission, all-wheel-drive and special hydraulic lifting mechanism used to lower the car when driving on the street or lift it when going off-road. Axiam wanted to make it an ultimate GT cruiser and envisioned an interior that was big enough for four passengers.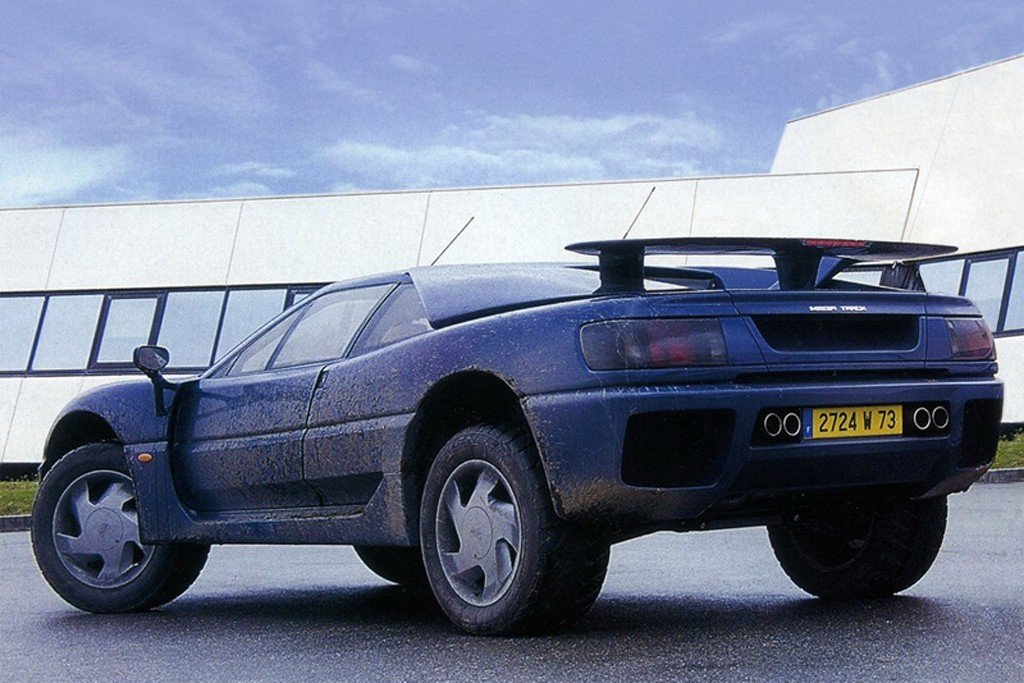 However, the roomy interior, unique suspension, massive engine, and complicated construction meant that the finished product was enormous and more comparable to a Hummer H1 than the regular supercar.
The Mega Track was too big for the streets and hard to maneuver, which, along with the massive price tag, proved to be a deal breaker for most customers. Undoubtedly very capable off-road, it could have been a better on-road vehicle, which is why Axiam made only six before canceling the model in 1995.
Off-Road Supercars: What's Next? 
So, are we witnessing the birth of a new trend, or are those just toys for wealthy enthusiasts that want a bit more out of their supercars?
We believe this is the beginning of an exciting new chapter in the car industry and the birth of a new type of supercar.
One that can climb higher, go further and tackle any challenges it faces on its way. A supercar that is not afraid to get dirty, scratch its paint or find itself in an area without mobile phone reception.
It is a vehicle that will inspire its owners to drive more and enjoy its cars in a way they never thought possible.
Both Porsche and Lamborghini got the same idea, and although the production numbers for both models are limited, the number of cars planned is significant and shows that the demand and interest are there. In addition, the success of 911 Dakar and Huracan Sterrato will undoubtedly inspire other companies to follow the same unpaved path.