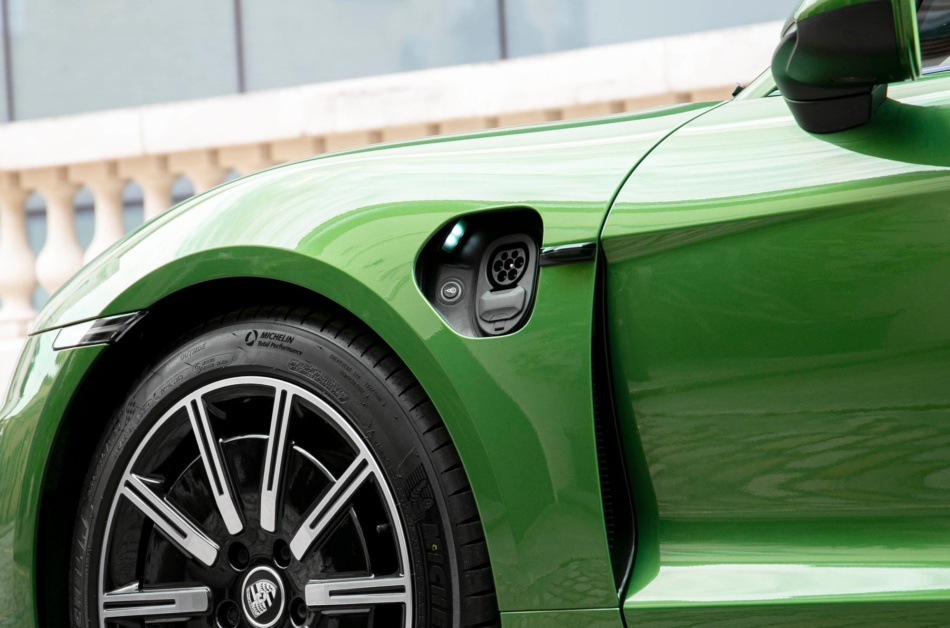 Once designated to a specific niche, electric cars have quickly become a viable option for many and are no longer considered specialist cars. Advancements in engineering are making new electric supercars more and more impressive by the day.
From the humble Tesla Roadster to the stylish new Porsche hybrid, electric supercars are proving themselves as worthy contenders to traditional supercars that can bring impressive horsepower to the Nurburgring and beyond.
The top new fully-electric supercars and plug-in hybrids
Established voices and reviews in the industry including those from Top Gear and Carwow are seeing just how impressive these hypercars can be, showing that they're no longer restrained to the realms of concept cars or futuristic roads far beyond our grasp. The sheer power that these fully-electric supercars can harness makes their ability to go from 0-60 almost inconceivable, with some taking records for top speeds, boasting incredible aerodynamics and even being showcased in films like Mission Impossible and the James Bond franchise.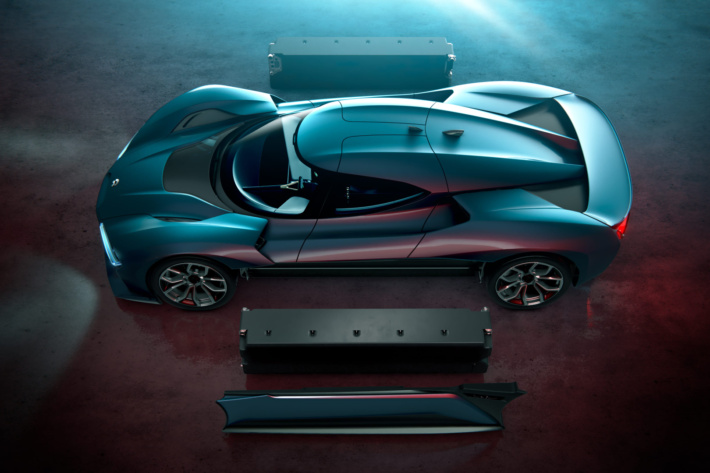 Nio EP9 with batteries. Image courtesy of Nio.
Some of the leaders of this new world of supercars include industry juggernauts, such as Lotus, Lexis,  BMW, Porsche and Mercedes, along with relatively unknown, yet no less impressive competitors like Rimac, Pininfarina and even the new Chinese electric supercar, the Nio EP9. These will be some of the impressive, all-electric specimens that Stanley R Harris have been investigating, seeing what impressive hybrid tech rests under the hood of these plug-in supercars.
Lotus Evija, one of the world's most powerful electric supercars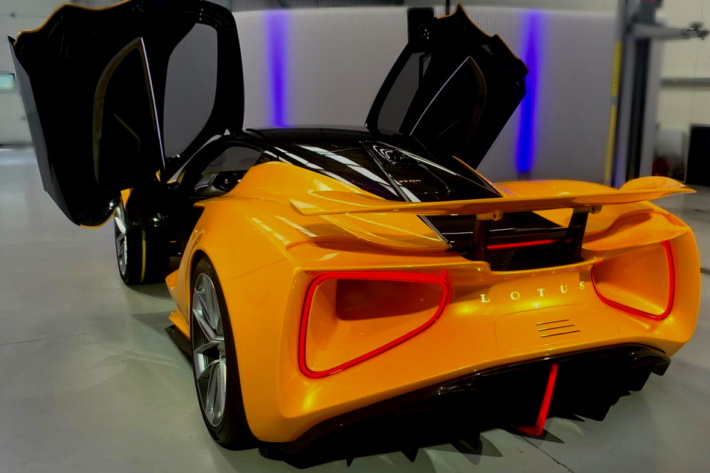 2021 Lotus Evija with about 2000 hp. Only 130 models will be built, one of the first examples is available for sale in London. 
View the listing
Considered one of the world's most powerful hypercars, this Lotus electric supercar is easily one of the most visually alluring, elite supercar blondies you could imagine. Serving as a captivating sports car of the future, the type that looks powerful in yellow, this Lotus electric supercar is a hypercar with specs that make its cool looks secondary benefits, especially considering its price as a hypercar.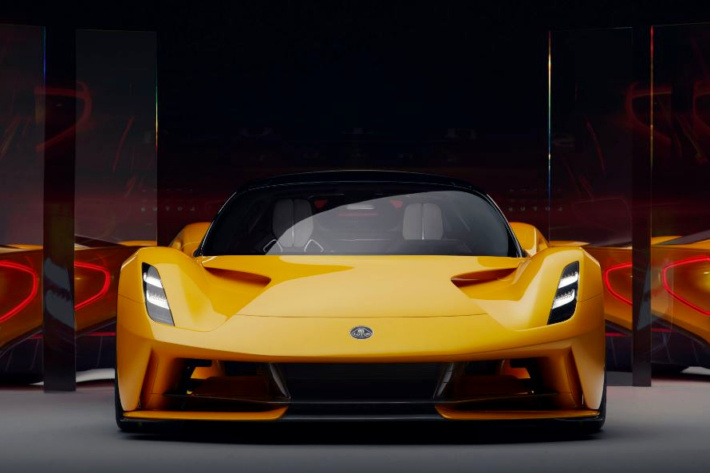 Lotus Evija. Image courtesy of Lotus
This British hypercar isn't just an exceptional Lotus electric supercar, but a fully-electric supercar that has target CO2 emissions of 0.0 g/km, a target range of 215miles (346Km), and a target consumption 17.25 KWh/100km (WLTP combined). This proves that the Lotus Evija is a supreme hypercar that's not just a brilliant new Lotus electric supercar, but an elite luxury car in its own right.
BMW i8, a fantastic plug-in hybrid with a turbocharged three-cylinder engine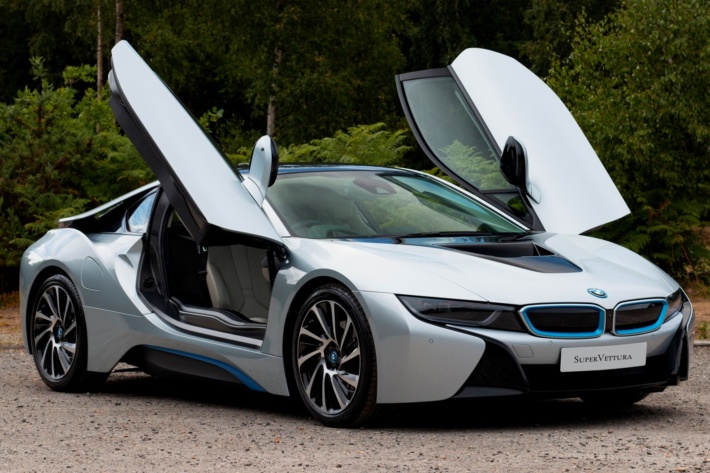 2016 BMW i8 coupe, with 369 hp and 20″ BMW turbine wheels, approx. $61,142.
View the listing
Whether it's the swift BMW i8 Spyder, the modest BMW i8 Roadster or the futuristic BMW i8 Couple variants, the BMW i8 itself is a vision of a new electric supercar, both performing outstandingly and looking sublime at the same time. Each of these BMW electric supercars is a fantastic plug-in hybrid, each of which has reviewed superbly and prove themselves as prime examples of the BMW luxury that fans of BMW have come to expect.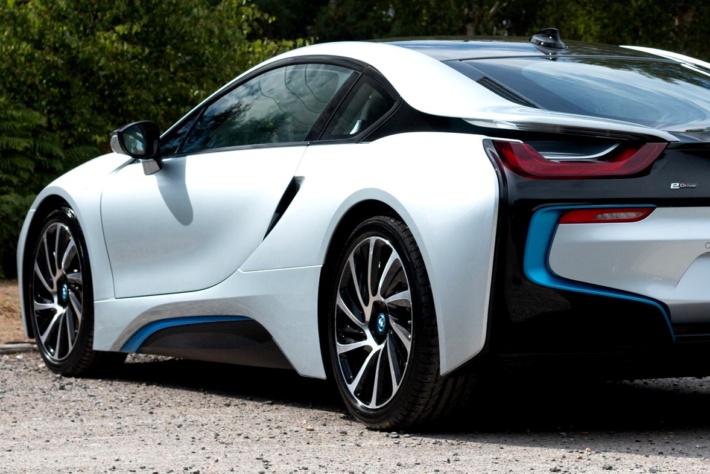 2016 BMW i8 coupe for sale in Sunningdale, the UK, approx. $61,142.
View the listing
These BMW electric supercars are more than capable of giving conventional new electric supercars like electric Teslas a run for their money, with the BMW i8 itself boasting a turbocharged three-cylinder engine, one that's capable of accelerating from 0 to 62mph in just 4.4 seconds. This standard for BMW electric supercars makes even the modest 2-seaters a futuristic sports car that offers exceptional horsepower for its price as a plug-in hybrid.
Porsche Taycan: the power a 911 GT3 plus the sleek style of a Spyder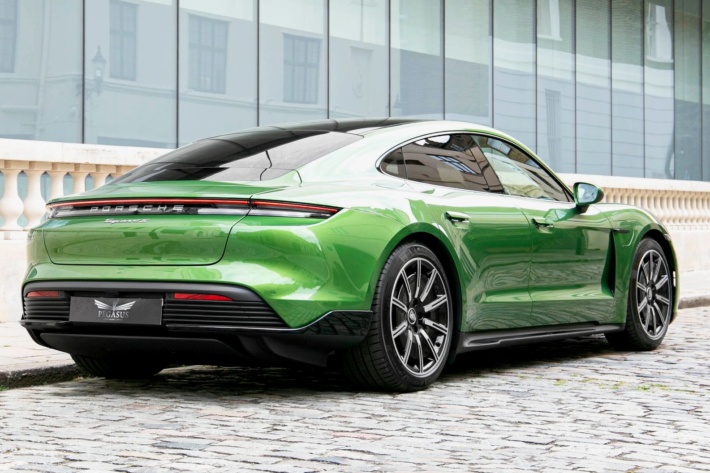 2020 Porsche Taycan: a new supercar with 523 hp, Porsche electric sport sound and performance battery; approx. $146,640.
View the listing
Never one to be out-performed in the world of supercars, Porsche's new electric supercar is a fully electric juggernaut that boasts the power of a 911 GT3 and the sleek style of the Spyder. Designed to be akin to a concept car and a competitor to the likes of Rimac sports cars, the Porsche Taycan is a Porsche electric supercar that utilises twin-turbo in both of its variants; namely the Porsche Taycan Turbo and the Porsche Taycan Turbo S.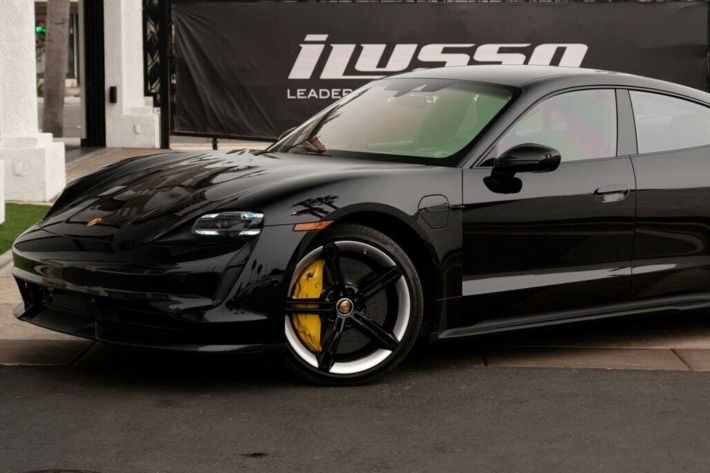 2020 Porsche Taycan Turbo S: the most powerful Taycan with 751 hp for sale in CA, US, $198,900.
View the listing
The price of both of these Porsche electric supercars are specifically tailored to dethrone the Tesla Model S, all whilst providing drivers with a highly stylised interior, the comfort of a unique sedan and the power to rival a 918. Ambitious to be sure, yet these Porsche electric supercars have proven popular enough to gain brilliant reviews on Top Gear. With the Porsche Taycan, Porsche has once again proven that even with their first all-electric supercar, they're capable of great things and even greater sports cars.
Mercedes SLS AMG, a futuristic, fully-electric hypercar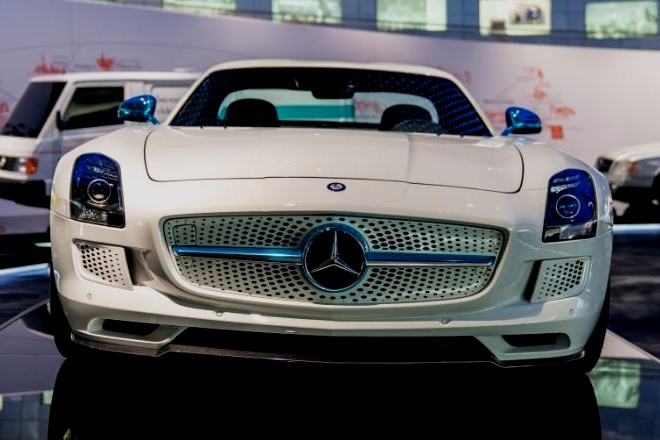 Mercedes-Benz SLS AMG, 631 hp. Image courtesy of Mercedes
Heralded as a futuristic, full-electric hypercar, arguable the greatest Mercedes' electric supercar is the Mercedes SLS AMG. Developed as both a fully-electric supercar and a next-gen coupe variant, the Mercedes SLS AMG was developed as a concept car project that evolved into the Mercedes electric supercar that has rocked the world of fully-electric supercars that we know and love today.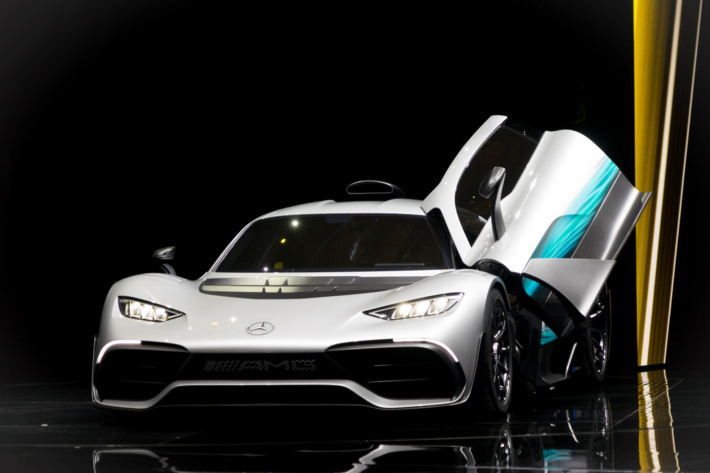 If you like SLS AMG, take a look at 2021 Mercedes-AMG Project One, for sale in Germany, approx. $3,140,740. The newest plug-in hybrid supercar with four electric Formula 1-style motors produces over 1,000 hp at the top speed of over 350 km/h (217 mph).
View the listing
Favourably reviewed on Top Gear and surely adorning bedroom walls across the world, this Mercedes electric supercar is a visual tour de force, combining supercar style with a futuristic, hybrid sheen that provides plenty of power on the road. The Mercedes SLS AMG was designed to be an emission-free sports car that prominently features advanced technology from the world of Formula 1, which results in such astounding specs as an output of 552 kw/750 PS, a top speed of 250 km/h/155 mph and a range of 250 km/155 MLS.
Lexus LC 500: brings luxury to the road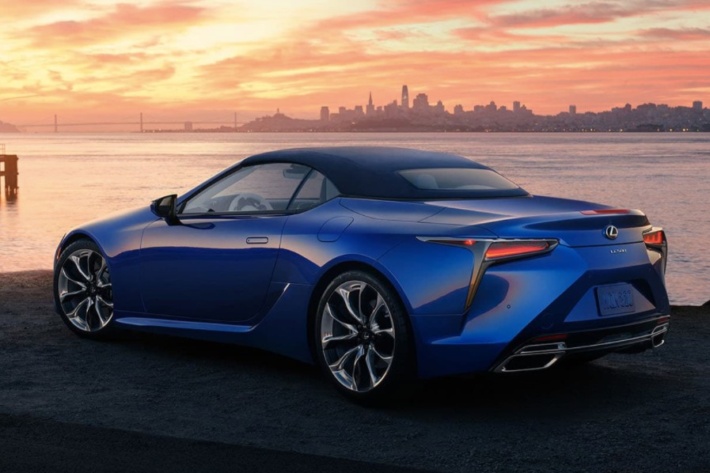 Lexus LC500, 471 hp. Image courtesy of Lexus
When discussing Lexus electric supercars, it's hard to think of anything but the luxury that the Lexus LC 500 brings to the road. While the Lexus C300 is an impressive sports car, it's hard to argue with the raw power, incredible performance and full-electric capabilities of this concept car turned coupe. As far as a hybrid coupe goes, the Lexus LC 500 is a surprisingly reasonably priced supercar, proving itself as a less expensive alternative to many other high-end models.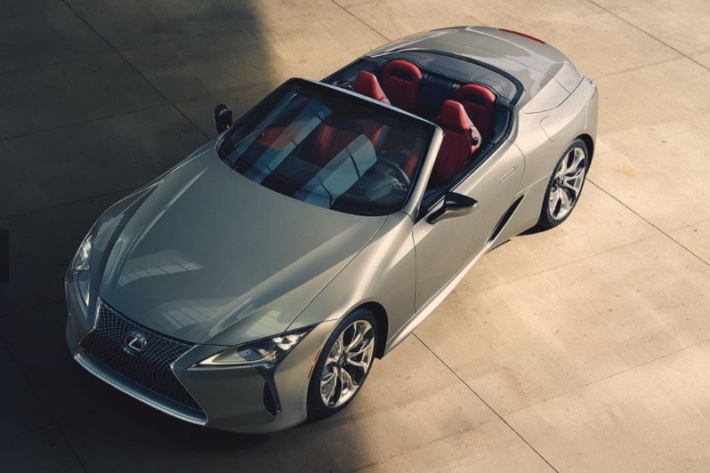 Lexus LC500, 471 hp. Image courtesy of Lexus
This Lexus electric supercar proves that Japanese engineers and designers are more than capable of pushing the concept of hypercars to their limits when it comes to creating a fast, stylish and beautiful hybrid with mid-engine supercar performance. While not fully-electric, the hybrid capabilities of the Lexus LC 500 make it incredibly efficient, with fuel consumption of 34.8 mpg and a CO2 combined WLTP of 184 km. This makes the Lexus LC 500 an incredibly efficient hybrid Lexus electric supercar, as well as a simply stunning one.
Rimac, a Croatian electric hypercar custom-made for each client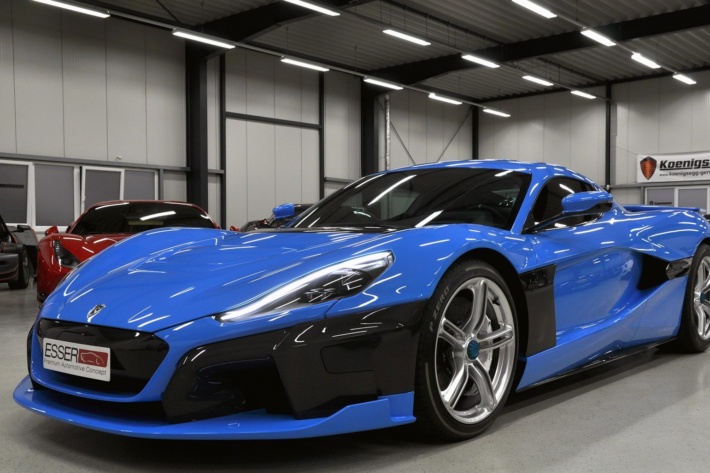 2020 Rimac C_Two, for sale in Alsdorf, Germany, $1,700,000: an electric GT hypercar produces 1,914 hp at the top speed of 412 km/h (258 mph)
View the listing
Moreover, each Rimac model is only produced in several dozen copies. Rimac also boasts a well-regarded name in the automotive world and has Porsche listed as its strategic partner.
The company's latest offering, the C_Two model is going to change the idea of what a modern hypercar should be. The C_Two can accelerate from a standstill to 60 mph in less than 2 seconds, reach 258 mph at maximum speed, drive more than 400 miles on a single charge and recharge itself by 80% in just half an hour. Plus, the car has Level 4 driving automation.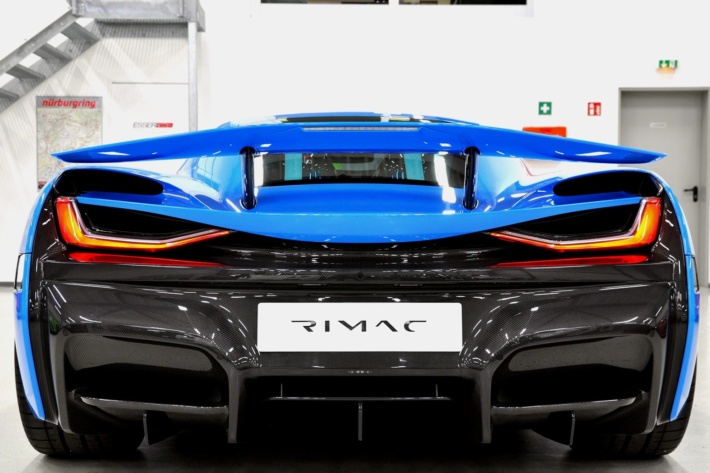 Deliveries to customers are planned for 2020, while the circulation of C_Two will be only 150 examples, most of which have already been sold.
So, this is undoubtedly one of the most intriguing electric cars today. Perhaps, only Pininfarina Battista can compete with Rimac in producing not only horsepower but also cool supercar magic .
Pininfarina Battista: the name says it all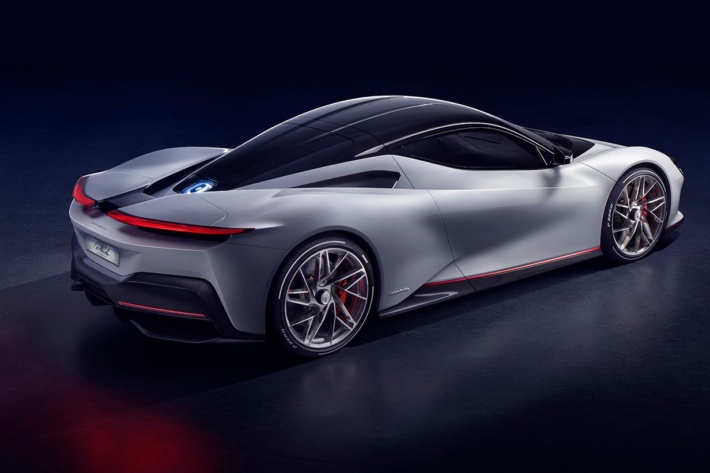 Pininfarina Battista, 1874 hp. Image courtesy of Pininfarina.
A classic example of how Italian ingenuity can craft the blueprints for futuristic beauty, the Pininfarina Battista is the show-stopping electric supercar Pininfarina presented at the Geneva 2019 Motor Show. The resplendent design of the electric supercar Pininfarina crafted isn't its only selling point, regardless of how it rivals the likes of Ferrari and boasts an interior akin to a high-end restaurant, as it's also a new sports car and a hybrid hypercar that's more than capable of bringing the horsepower to the road.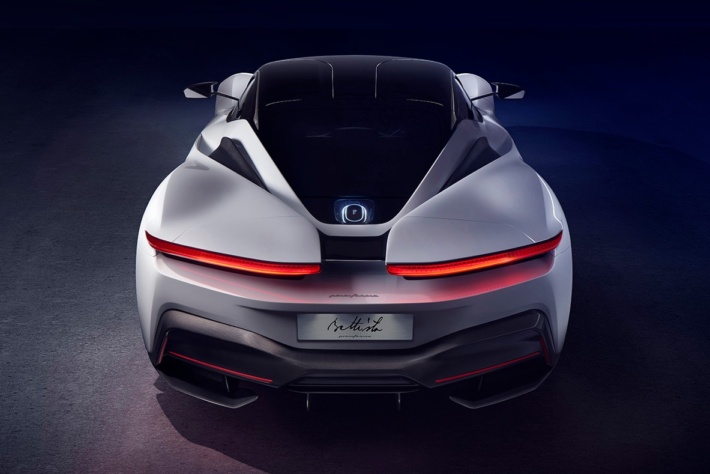 Pininfarina Battista, 1874 hp. Image courtesy of Pininfarina.
The specs of the electric supercar Pininfarina created begins with the stunning 1900 horsepower that slumbers beneath the hood, which is awe-inspiring when considering that it's a zero-emissions, pure-electric hypercar. The most impressive element of the Pininfarina Battista, however, is it's uniqueness, with only five of these sublime machines being custom made in the entire world. The Pininfarina Battista has been created as a tribute to the iconic designer Battista 'Pinin' Farina and a celebration of the 90th anniversary of their first coachbuilder and design house being created.
Nio EP9, a new Chinese electric supercar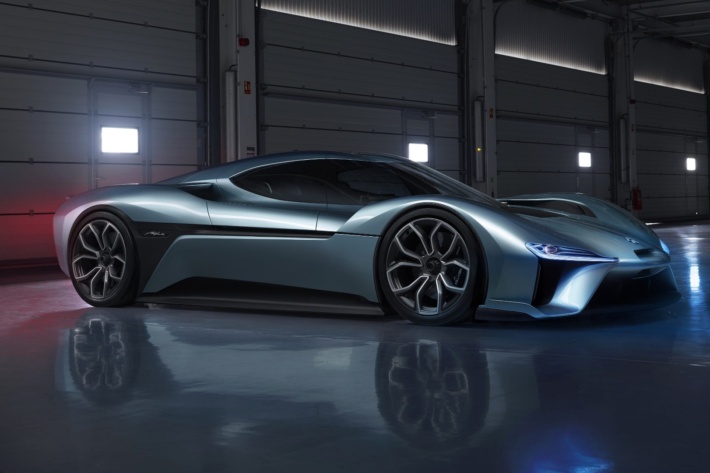 Nio EP9, 1,341 hp. Image courtesy of Nio.
Considered one of the fastest electric cars in the world, the Nio EP9 is a seriously impressive Chinese electric supercar and a jaw-droppingly beautiful hypercar. The Nio EP9 was designed with high-tech capabilities on the mind, a luxurious and welcoming interior to catch the eye, and mind-blowing specs that have seen it setting incredible world records. These include a lap on the world-famous Nurburgring, clocking in an incredible 06:45.900, and a Circuit of the Americas Autonomous Lap Record at 02:40.33.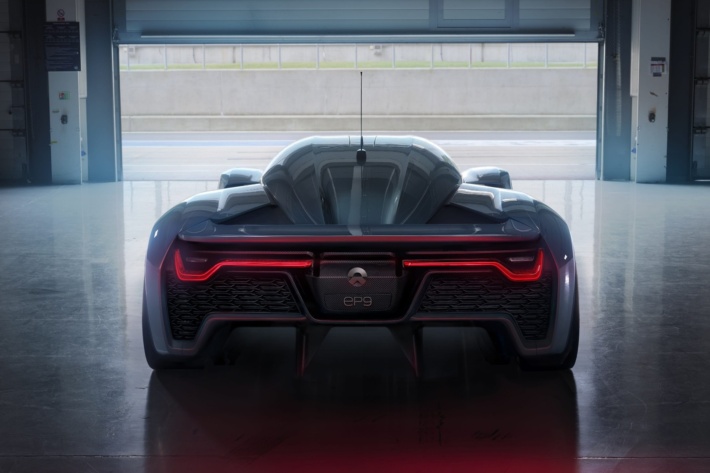 Nio EP9, 1,341 hp. Image courtesy of Nio.
This impressive Chinese electric supercar was showcased at the Tokyo Motor Show in an attempt to prove itself as a beautiful hypercar worthy of competing against the likes of the Zenvo ST1 and the Chen Yinxi. The Nio EP9 brings plenty of new ideas to the world of Chinese electric supercars, presenting itself as a zero-emission EV that boasts spectacular stats like the max speed of 313kph, a peak power of 1MW and a 0-200kph of 7.1 seconds.
Exclusive luxury insights
for newsletter subscribers only
Delivered every week to your inbox