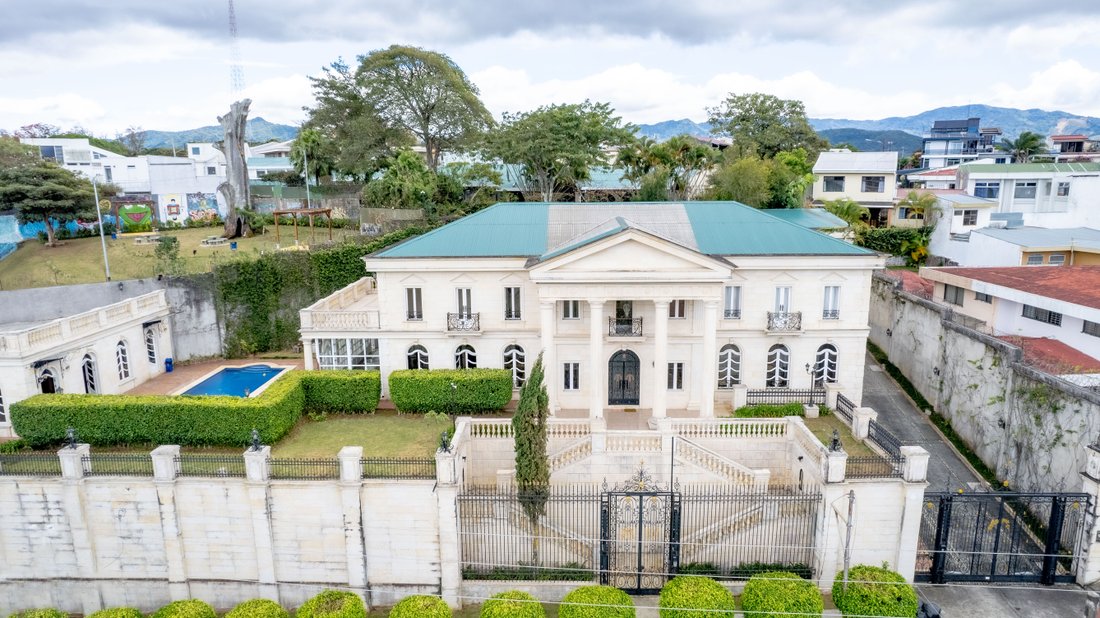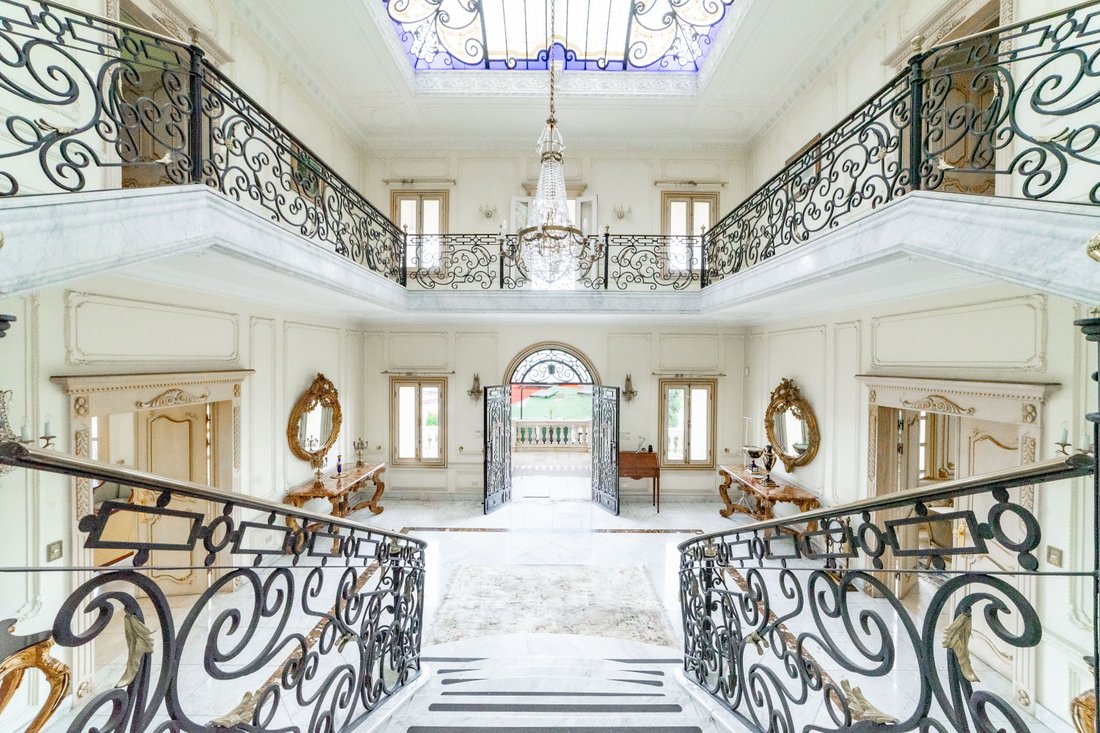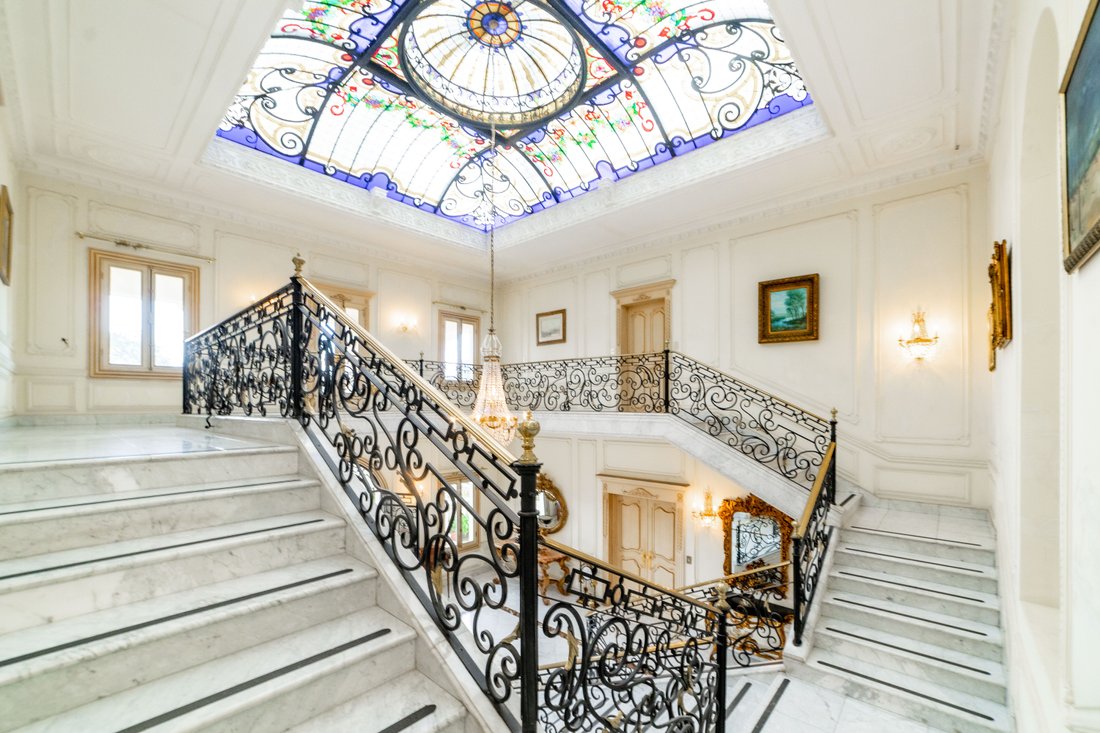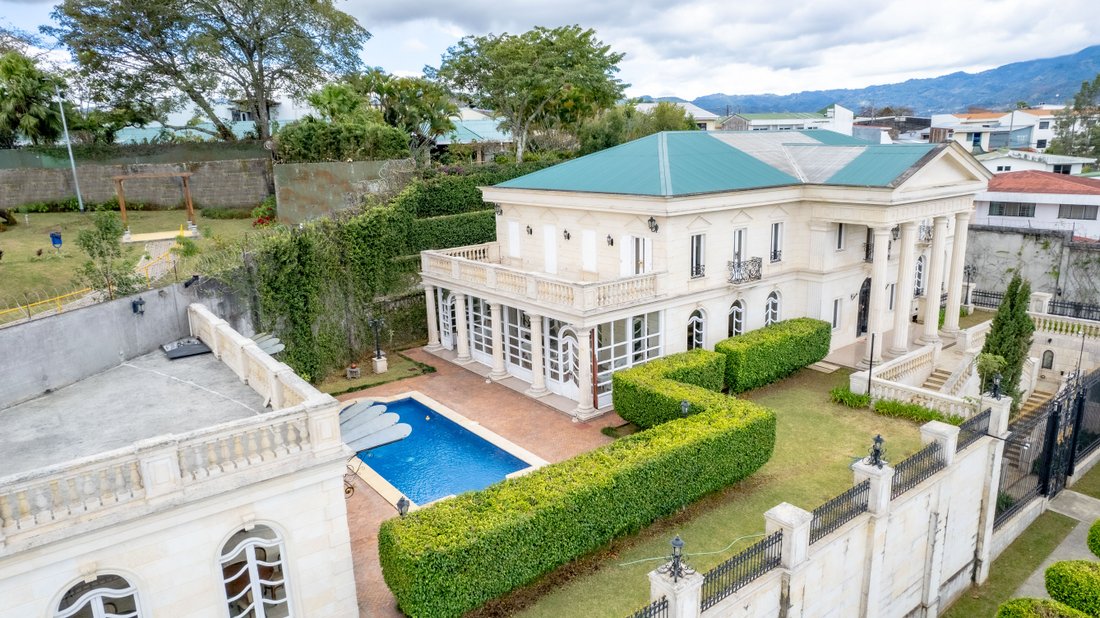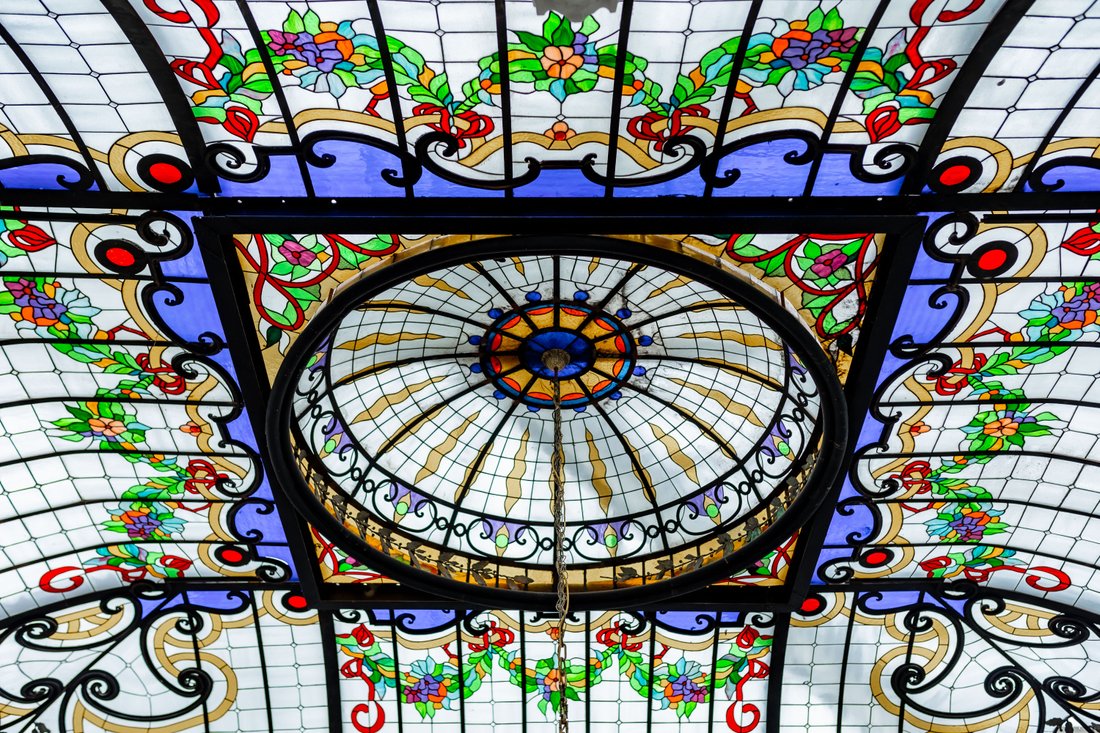 Neo Classical Masterpiece Estate In The Heart Of San José
5 Beds
10 Baths
14,650 sqft
14,790 sqft lot
$238/sqft
CASA RENAISSANCE is a magnificent residence in neoclassical style, inspired by The Schönbrunn Palace, located in Vienna, in the version we still enjoy today, the result of the reforms ordered by Maria
CASA RENAISSANCE is a magnificent residence in neoclassical style, inspired by The Schönbrunn Palace, located in Vienna, in the version we still enjoy today, the result of the reforms ordered by Maria Theresa (1740-1780) to turn it into the summer retreat of the Austro-Hungarian Empire, which captivates both for its sumptuousness and its family atmosphere. Distributed in 3 two-story buildings, it includes areas and rooms destined to social life that call the attention for their splendor, in contrast to the private rooms that denote the elegant simplicity of their dwellers.

The front of the property presents 18 imposing Indian laurels on the sidewalk. Entering and going up the majestic stone balustrade, there's the atrium of the main building framed by four Tuscan columns that support a gabled pediment under which, at the back, we find a pair of magnificent tempered glass doors supported by wrought iron structures.

The imposing lobby welcomes its residents with very elegant Spanish marble floors adorned by 4 very fine consoles, also of European marble, topped by mirrors that culminate in a formidable gallery adorned, on its north side, by a delicate balcony that reminds us of the famous Balcony of the Pope in the Vatican, topping this gallery at the top with a beautiful dome of European stained glass.

On the East side of the property, an independent lounge dedicated to entertaining guests is distinguished in a completely separate building. This lounge includes an exquisite bar, 3 luxurious bathrooms for guests and a roof terrace with one of the best views of the San José city Eastside. Then, a swimming pool built with excellent materials and very good taste surrounded by a beautiful garden and terraces, which enter the more formal social areas of the residence through a covered terrace, on the south side of the pool, with several sets of modern rattan casual living room furniture that end in beautiful doors adorned with beautiful Spanish stained glass windows.

Entering from the South side of the covered pool terrace, there's an elegant dining room equipped with a table set made of one of the best woods in Costa Rica, mahogany, with a long and wide table for 12. This table is guarded by a beautiful and long buffet, and on its other sides by 2 large and beautiful display cabinets. On the North side of the dining room, there's the marvelous Golden Hall, inspired by the Yellow Room of Schönbrunn Palace.

The layout of the 1st level of the main building of the residence is strategically designed going out to the different sides starting from the main lobby, having in its east side the aforementioned spaces of the elegant dining room and the Golden Hall.

On 2nd floor, its distribution is framed by the sober and elegant gallery that we saw before crowning the main lobby. On its East and South sides the main chambers of the owners of the house, and on its west side we find a small lobby and 2 well-appointed rooms for other family members or guests. Fascinating decoration and excellent, comfortable and very spacious distribution that the property owners main chambers have, which include a very large bedroom, a superb terrace that is suspended over the pool and shares the beautiful view of the east of the city of San Jose with the roof/terrace, a study, 2 full baths, 1 of them with bidet, multiple dressing rooms, walk-in closets, both individual and shared, very well distributed on the sides of the master bedroom, a beautiful jacuzzi and an open kitchenette with a very comfortable mini elevator to bring up the couple's meals from the kitchen on the 1st floor. The beautiful bathroom of the master bedroom fully veneered in its floors, walls, jacuzzi and countertops, with the famous and beautiful Spanish marble red Alicante, overlooking, through a small balcony window, the back balustrade of the property where you can see a small glimpse of a tropical forest.

The 3rd building of this compendium, on whose 2nd floor we find a robust mansard that operates as an infallible library and work meeting room for the residents of this mansion, and on its 1st floor there are the living areas of the driver, and a wide vehicular entrance that allows housing at the same time, along with its garages, for more than 8 vehicles.

It has an integrated system of cameras and sensors that provide 24/7 security and monitoring of all sectors and in direct contact with the national police command located less than 1 kilometer away in the same neighborhood Los Yoses, with armed and confirmed immediate response in less than 2 minutes.

Features
Walk In Closet

Stone Countertops

High Ceiling
Features
Lot
Indoor
Stone Countertops

High Ceiling

Walk In Closet

Gas Stovetop
Outdoor
Ask a Question

Crissy Jones
Explore the Area
Los Yoses, San José, San Pedro, Costa Rica, San Pedro, San José Province, Costa Rica.
See on Google Maps
About the Building
Year built

2004

Floors

2

Property type

Estate

Contact agent
Crissy Jones
You have inquired about this property
The agent will contact you soon by
Listed by
About
At WE ARE COSTA RICA REAL ESTATE - we're all about keeping it real, and we aren't your average real estate agency -
At WE ARE COSTA RICA REAL ESTATE - we're all about keeping it real, and we aren't your average real estate agency - we're rebels, disruptors, and game changers. We're not afraid to push boundaries and do things our own way. And why? Because we believe in savvy business models that make our buyers and sellers' trust us in a unique way.

Our vision and creativity have made us the country's most innovative and revolutionary real estate company in the business today.

Highly focused on luxury living in Costa Rica, we provide extraordinary service to our clients, which are not only needed but seldomly done alike. Our team of 25 comprises locals and ex-pats alike, all who know Costa Rica inside and out from the right angles and perspective.

We've got the experience, market knowledge, and international trade connections that make things happen. We understand how business is done outside of Costa Rica which allows us to tick to a different heartbeat. Whether you're buying, investing, selling, or leasing, we've got you covered!

We specialize in pre-sale, construction, and resale products across the country. Our portfolio is carefully curated to ensure you get the best deals possible and only the most premium real estate out there thats worth buying. And let us tell you, we're fearless in negotiating hard for your interests. We'll do whatever it takes to make sure you're happy with the transaction we're leading, whether on the buyer or seller side.

But it's not just about the real estate, you know? We believe in providing a total experience. That means we'll be with you every step of the way with a fresher approach to business, where buying, investing, selling, and leasing a property is fun and all-encompassing. We pride ourselves in being deeply committed to our objectives by adding value to each negotiation, leading us to hundreds of satisfied customers. We also take great pride in offering white-glove-level service as our roots come straight from the hospitality business, so we know how to treat you well and give you your deserving best.

Crissy Jones, our President, and Head Residential Broker sits on the Board of Directors for the Costa Rica Global Association of Realtors and holds a robust network full of access and international connections. As one of the few certified entities regulated by the US National Association of Realtors, WERCR is held to the highest international standards and values. So, you can rest easy knowing that we're seeking your interests.

WERCR currently has multiple offices in Costa Rica:

• Headquarters: La Guacima in Alajuela,
• Lindora, Santa Ana in San Jose,
• Samara and Nosara, in Guanacaste.
• Jaco, Hermosa and Faro Escondido in Central Pacific'
• Drake Bay, Sierpe and Golfito in in the Southern Zone

Overall, directly or indirectly through our vast network, we have Costa Rica covered nationwide so no matter where you are, we've got your back!

Buy. Sell. Invest. Differently.


Registered on JamesEdition
2023
Address
CORPORATE HEADQUARTERS: WERCR, Plaza Guacima, Suite 2 & 3, 20105, Alajuela, Costa Rica
Phone number
Listing Reference
ID# 116657