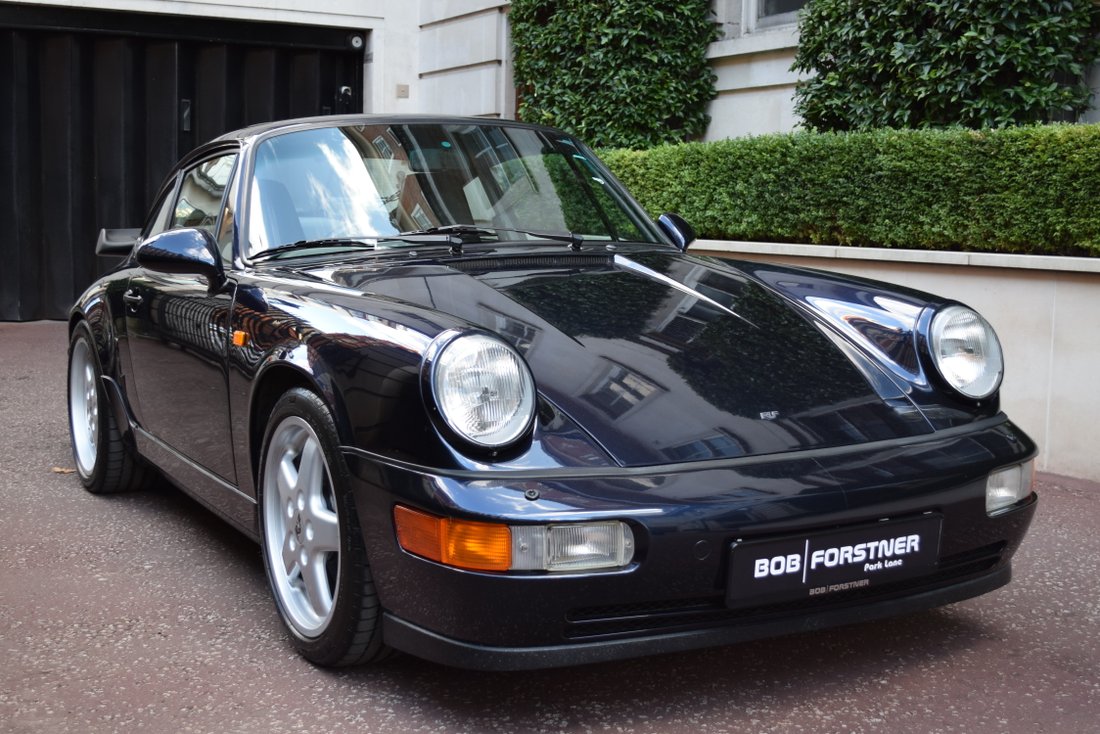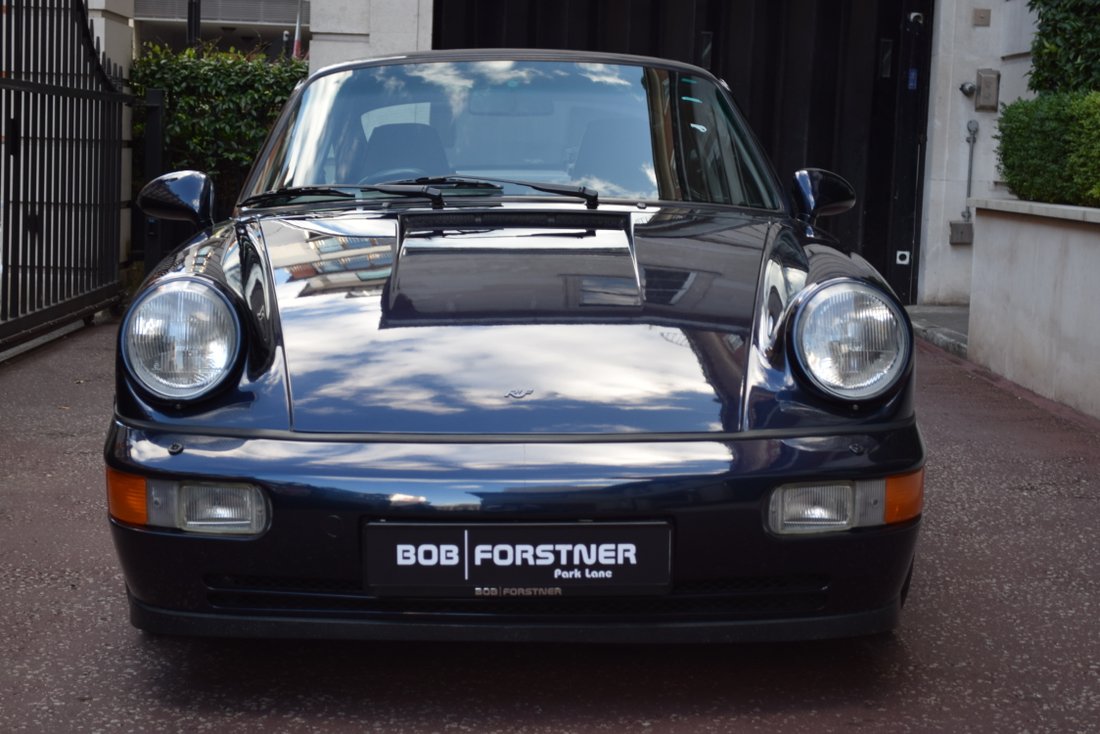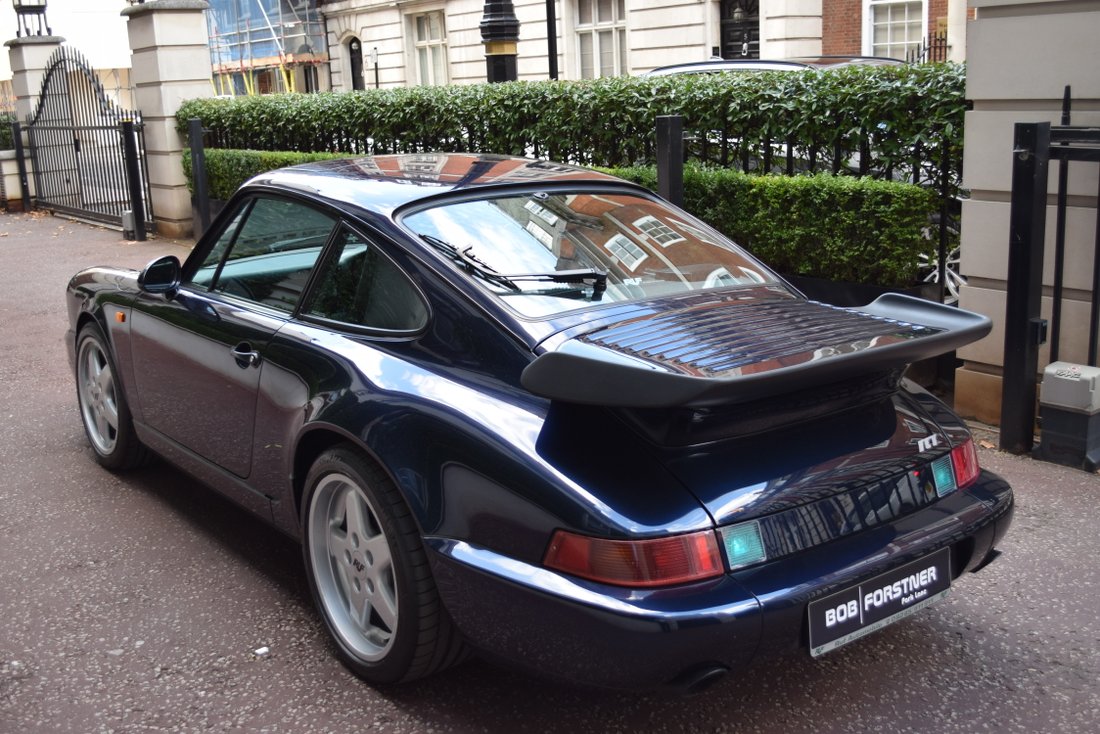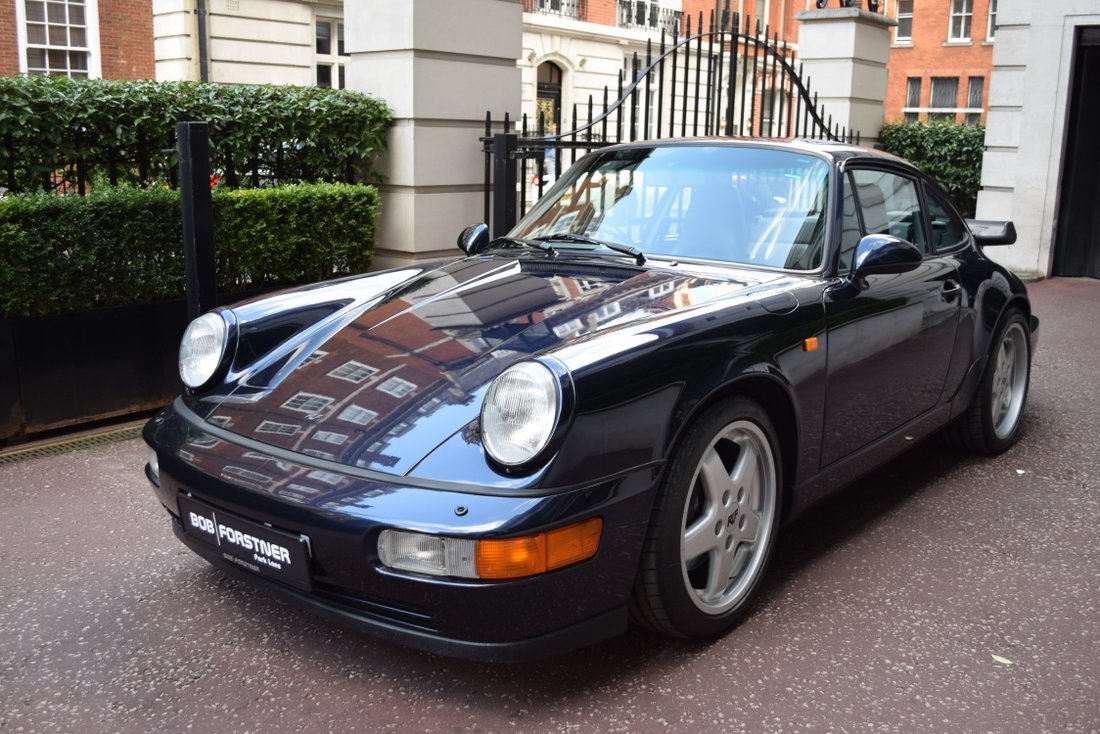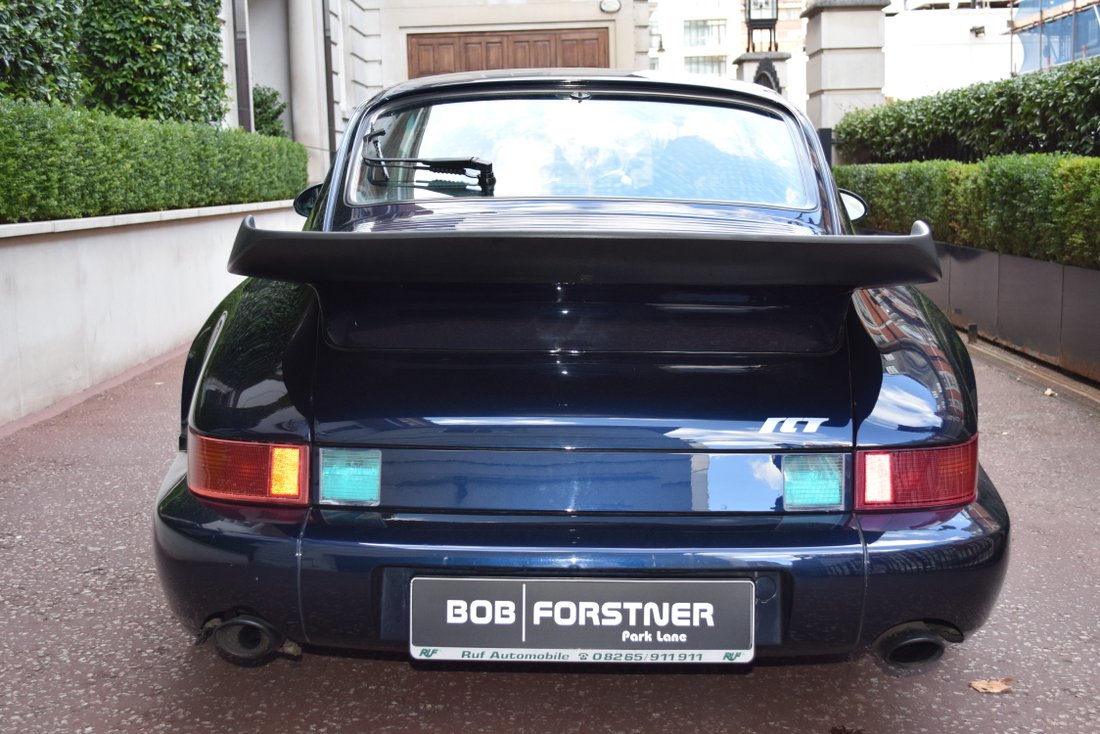 About This Car
Offers from £200,000.00 and above only.
It is a JEWEL in every collection.
Price of NEW RUF today is around £700,000.00.
Beautiful first U.K. RUF RCT show car.
9,000 miles on engine re
Offers from £200,000.00 and above only.
It is a JEWEL in every collection.
Price of NEW RUF today is around £700,000.00.
Beautiful first U.K. RUF RCT show car.
9,000 miles on engine rebuild by marque specialist
Featured in 911 and  Porsche World magazine

Just two years after RUF's "Yellowbird" grabbed headlines in 1987 with its 211-mph top speed run, engineers in Zuffenhausen presented a thoroughly rethought Porsche 911.

With the 964-generation 911, RUF had the opportunity to build upon an icon. In addition to its cleaner lines, the 964 boasted coil springs and ABS. The 964 wasn't so much a milder 911 as it was a 911 with higher limits ready to be explored. RUF's RCT upgrade boosted output by 120 bhp to 370 bhp via a turbocharger and put that to the wheels via a tightened, adjustable suspension. The narrow bodied RCT was aerodynamically more favourable to the wide bodied cars. 

While no RUF RCT is "ordinary," the example offered here has an especially unique history. As a 911, it started life as a right-hand drive 1993 Carrera 2 coupe finished in a subtle Midnight Blue Pearl exterior over gray leather with factory-installed air conditioning, Blaupunkt hi-fi audio, and an electric sunroof.  It was delivered new to Porsche Dealer Cheswick Garage in July of 1993, but was quickly repatriated to RUF's manufacturing facility to be fitted with the RCT engine rated at 370 HP (when the most powerful factory Porsche 964 Turbo 2 offered 360 HP), RUF single turbocharger, EKS Electronic Clutch System (since been adapted to manual clutch), a RUF 6 Speed transmission (at a time when Porsche only offered a 5 speed transmission), RUF Brakes, Sports seats, bespoke Speedline for RUF alloy wheels, tuned suspension, RUF Exhaust System and aero dynamic package with aerodynamic aids for the windshield pillar, lift reducing front spoiler, flamboyant rear wing that comprised the RCT package.

Though privately owned, the car was built up to be the RUF Automobile GB Ltd's first showcar. The right-hand drive RUF RCT made its debut at the 1994 Porsche Meet in Donington with Alois Ruf on the stand and was featured shortly thereafter in the September/October 1994 issue of 911 & Porsche World. In that issue, the author noted that the car was better-suited to British back roads than Porsche's own Carrera RS.

Since then, it has been in long term ownership and a Porsche collection and covered just 60,000 miles. At about 51,000 miles, the RUF RCT was treated to an engine rebuild in 2000 by Porsche specialists GT One Ltd. It includes a host of invoices and records, 16 MoT certificates dating back to June of 1996 and will be delivered with a  maintenance booklet containing 17 stamps, its original owner's manual, original spare tyre and jack, original tool kit. We also have the original order specifications from Porsche AG. The front has an anti stone chipping wrap. This collector's car is in an amazing condition and still has the new car smell. It has a new set of Michelin Pilot Sport tyres recommended by Alois Ruf himself.

Subject to errors and changes.
Car Details
Year
1993
Location
London, United Kingdom
Mileage
60000 mi (96561 km)
Gearbox
Manual
Car type
Coupe
Drive
Rhd
Drive train
Rwd
Fuel type
Petrol
Condition
Used
Color
Blue
Interior color
Grey
Contact agent
Robert Forstner
You have inquired about this listing
The seller will contact you soon by
For Sale by
About
The Forstner Group has been involved in automobiles since 1923. It was founded by enthusiasts for enthusiasts. Sin
The Forstner Group has been involved in automobiles since 1923. It was founded by enthusiasts for enthusiasts. Since the early days of childhood, the foreign currencies banker and prospective lawyer Robert L. Forstner had a place for automobiles in his heart. Already in 1980 he founded the Forstner Automobile company that - over the years - became a synonym for American cars way beyond the borders of Stuttgart. Soon it became an official service point for US army members in Germany. After becoming one of the first Chrysler/Jeep-dealers, his company grew to one of the largest manufacturers' representatives in Germany. It were always special cars like the Prowler, the Ram Pick-Up and the Viper that interested him the most. Since its emergence, the Viper played a key role. Robert L. Forstner was so much fascinated by that car that he founded the German Viper Club. After the Daimler-Chrysler-fusion, the representation was sold to the concern in November 2000. Excalibur Deutschland - originally the official importer for Excalibur cars from the USA - was founded as a GmbH (Ltd.) in 1990. Later, the love for Lamborghini grew out of passion. By coincidence, Forstner had an encounter with a yellow Lamborghini Countach 25th Anniversary in 1992. That was the beginning of a great love affair. A passion for the car, several visits of the Italian manufacturer Automobili Lamborghini SpA (at that time part of the Chrysler concern) and conversations with personalities like Robert A. Lutz, Mr. Adams and Mr. Kimberley were the starting signal for a new era in 1993. The official marriage between Lamborghini and Excalibur Deutschland was set. Confident of the products it still took some years to enter the position that Excalibur fills today. Lamborghini became more and more part of our lives. In 1998, even a distribution all over Europe was debated. Influenced by the motor sports (Lamborghini SVR-Racing within the scope of the Philippe Charriol Super Sport Trophy) as well as the very positive effects of Audi being the new owner of Lamborghini, Excalibur will enthusiastically continue to keep the Lamborghini-banner high. Every model that Lamborghini ever built is a myth and every Lamborghini is a part of history on its own. In 2003, the Bentley Stuttgart franchise was opened and in 2006 Pagani chose the Forstner Group as its importer for Germany. KTM announced their new Product "the X Bow" and once again the Forstner Group was chosen as a pioneer.  In 2009, Excalibur Park Lane was founded. The showroom on the legendary Park Lane was opened and brands such as Brabus, Pagani, Ruf, Spyker were soon at home. Park Lane has always had a thriving Classic Car division, selling the most exclusive classics. In Stuttgart, the Lamborghini Museum was opened and soon the company was well known for its award winning restorations of Lamborghini products. The Lamborghini Service Center is specialised in Lamborghini, new and old.


Registered on JamesEdition
2008
Address
Dreifelder Str 2/8, 118-127 Park Lane, 70599 / W1K 7AF, Stuttgart / London, Germany
Phone number