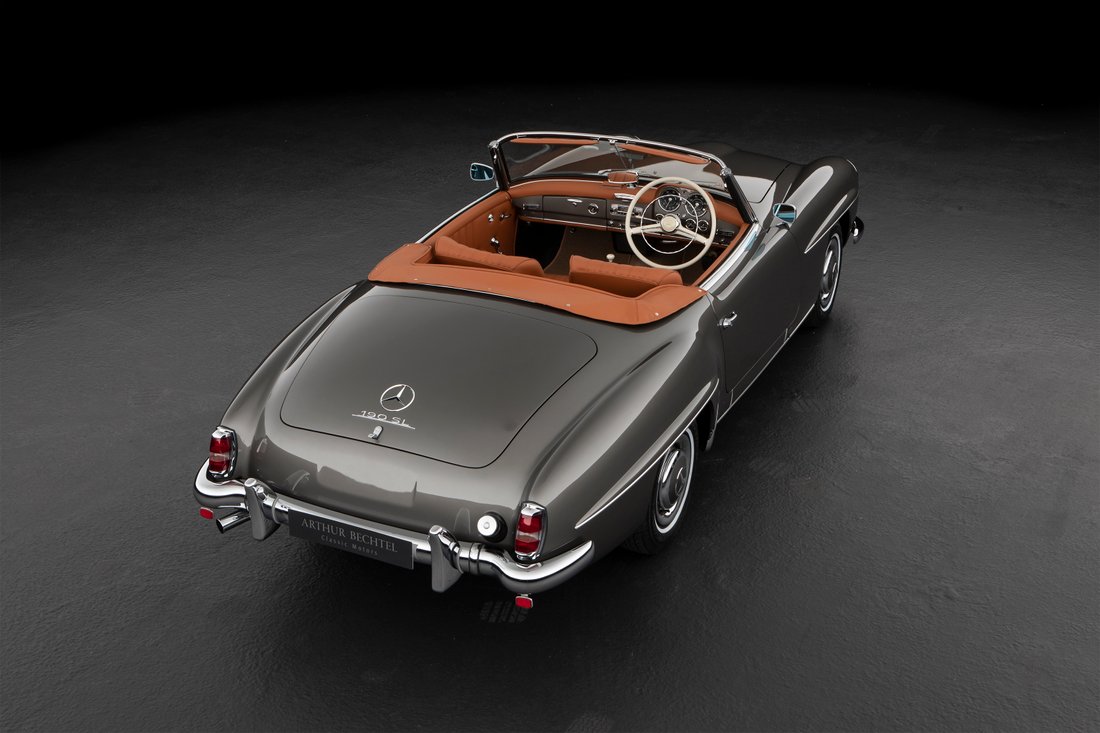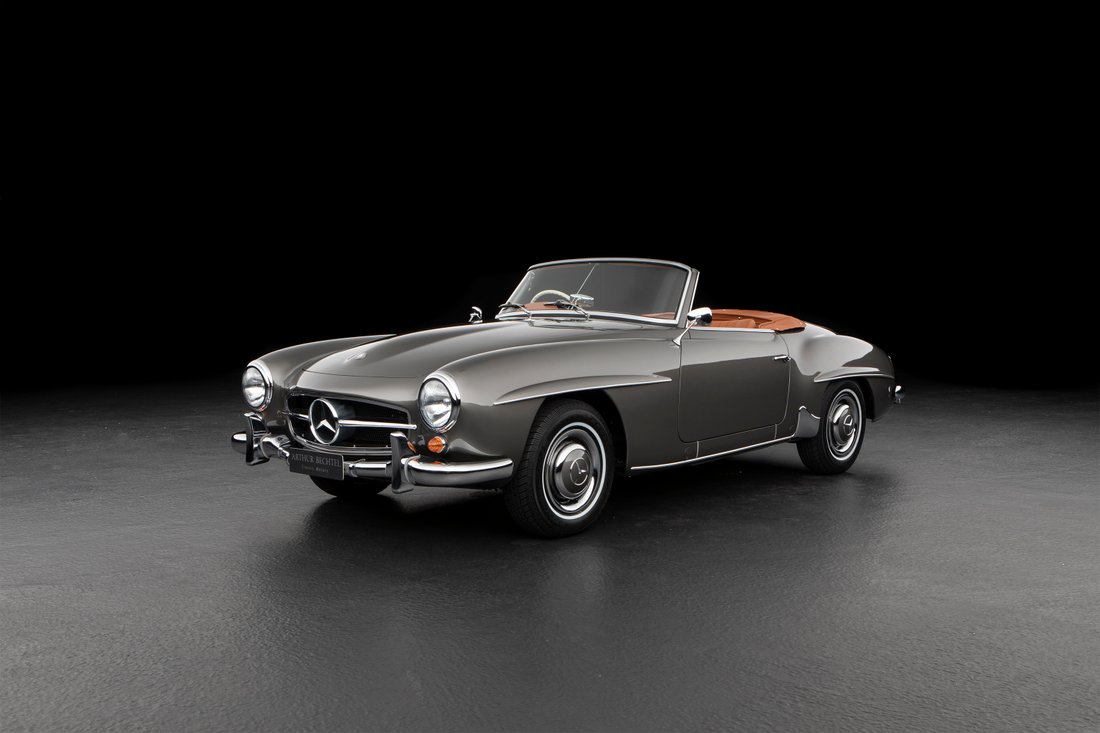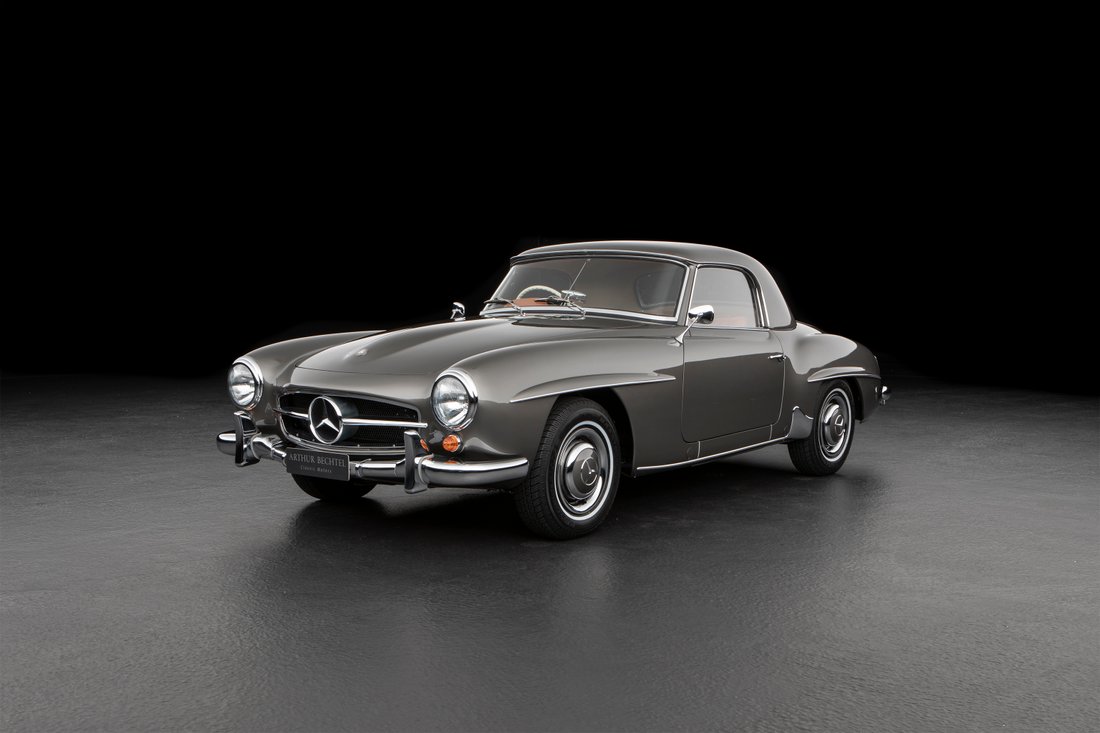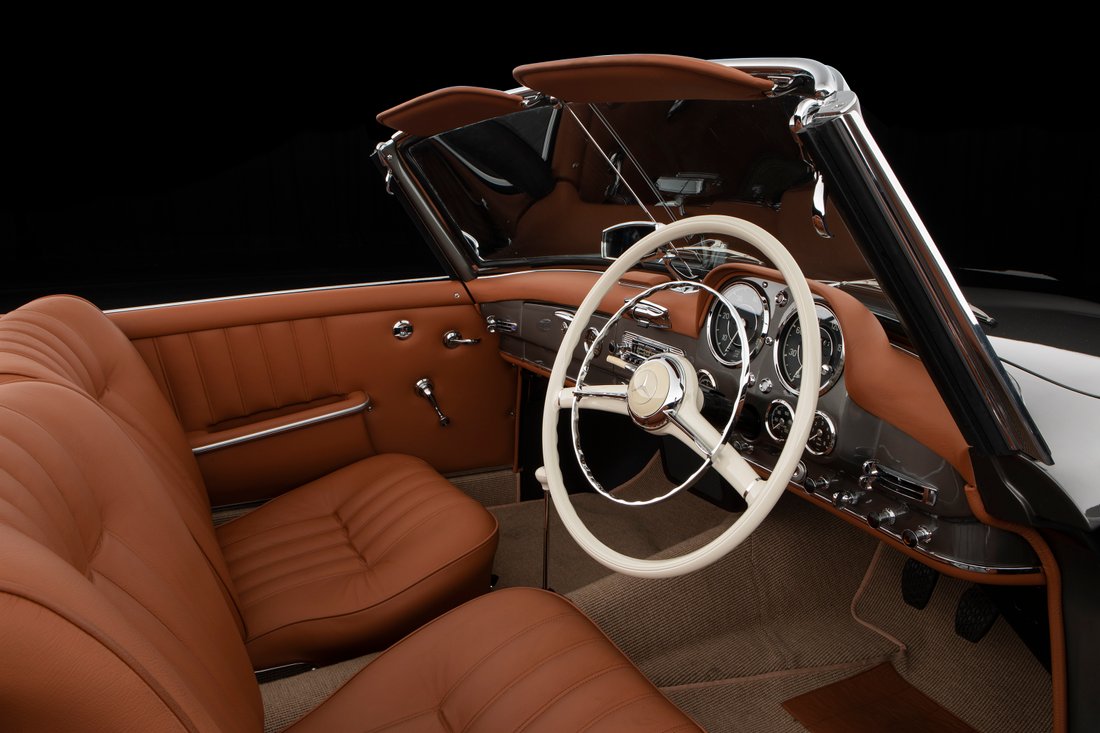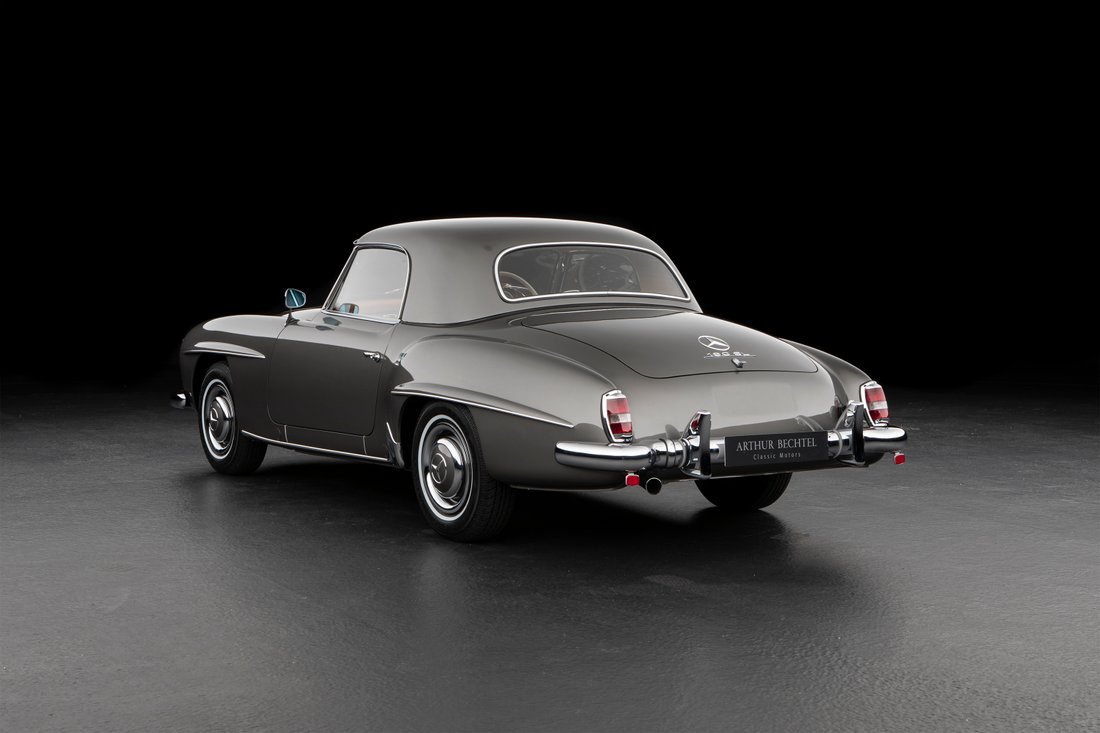 1958 Mercedes-Benz 190 SL rwd
$285,086
About This Car
- The vehicle is still being restored -

Mercedes-Benz 190 SL Roadster RHD (Right hand drive) - DB 172 Anthracite Gray Metallic / Leder cognac.

Mercedes-Benz 190 SL Roadster 1955-196
- The vehicle is still being restored -

Mercedes-Benz 190 SL Roadster RHD (Right hand drive) - DB 172 Anthracite Gray Metallic / Leder cognac.

Mercedes-Benz 190 SL Roadster 1955-1963
The Mercedes-Benz 190 SL dates back to the initiative of the then major US importer, Max Hoffman. In 1953, he asked the management of Daimler-Benz for a production version of the 300 SL "Gullwing" – a car that was hitherto only available as a pure race car - and also for a less expensive version of the 190 SL. Both variants were then developed and production-ready in record time. The 190 SL was first delivered in the spring of 1955. As a design icon of the fifties, it was a great success, until production ceased in 1962.

Restoration Mercedes-Benz Classic Car
From barn find to first-class classic car. It is no secret that our offered vehicles often arrive at our restoration with rust and damage before restoration. It takes a frame-off restoration to be able to offer you the Mercedes-Benz 190 SL (W121 B II) presented here in the color combination DB 172 Anthracite Gray Metallic / Leather Cognac (Right hand drive) in the best and most immaculate condition. Thanks to our years of specialised experience, we know what matters. Bodywork, chrome, paint, leather, engine and all vehicle-specific details: all our work is carried out to the highest standards.

Are you interested in buying this classic car? Buy your Mercedes-Benz 190 SL Roadster from us and benefit from numerous special services and additional options!

Used car? As good as new! Buy your classic car on new car conditions: Following services are inlcuded in the sales price:
✓ 2 years full warranty
✓ worldwide delivery
✓ photographic documentation of the restoration
✓ issue of all relevant documents
✓ customer support: (registration / tax / import...)

Individual restoration: You don't like the color combination presented? We restore according to your wishes and ideas. We will be happy to advise you in this regard! We look forward hearing from you.


Car Details
Year
1958
Location
Böblingen, Germany
Address
Charles-Lindbergh-Platz 1, 71034 Böblingen, Germany
Engine
4 Cylinder
Gearbox
Manual
Car type
Coupe
Drive
Rhd
Drive train
Rwd
Fuel type
Petrol
Power
105 hp (78 kw)
Condition
New
Color
Grey
Interior color
Custom
Internal Reference
10053
Ask a Question
Arthur Bechtel Classic Motors
Contact agent
Arthur Bechtel Classic Motors
You have inquired about this listing
The seller will contact you soon by
For Sale by
About
[hidden information] Arthur Bechtel Classic Motors has been offering perfectly in-house restored Mercedes-Benz vin
[hidden information] Arthur Bechtel Classic Motors has been offering perfectly in-house restored Mercedes-Benz vintage cars (Mercedes-Benz 280 SL; Mercedes-Benz 190 SL; Mercedes-Benz W111 and many more) since 1972. Beyond the trade the company offers unlimited restoration services: whether you already own a basis vehicle or the customer would like to configure a vintage car out of the stock (change of exterior, interior, technical upgrades / equipment), the German Restoration Company is pleased to assist in any way. Follow us on Instagram: @arthurbechtelclassicmotors
Registered on JamesEdition
2021
Address
Charles-Lindbergh-Platz 1, 71120, Böblingen, Germany