Greece is the first Mediterranean destination opening its doors to travelers from a number of countries, including the U.S., U.K., E.U., and Israel. So we contacted Bespokers, a leading provider of tailor-made tourist experience in Greece, to find out about the best island destinations and new upscale villas available for travelers seeking out foreign climes.
Bespokers is an Athens-based company that creates dream vacations for the wealthy. They handle everything from searching for a beach home to arranging fine dining, art sessions, or even unique excursions. The company's founder Stephanie Michalopoulou explained how to organize deluxe Greek vacations in summer 2021.
Which Greek islands are available for tourism?
Greece is open to international travelers. In addition to Athens and the east coast city of Thessaloniki, direct international flights are now permitted to some of Greece's most popular vacation destinations: Crete, Rhodes, Kos, Mykonos, Santorini, and Corfu.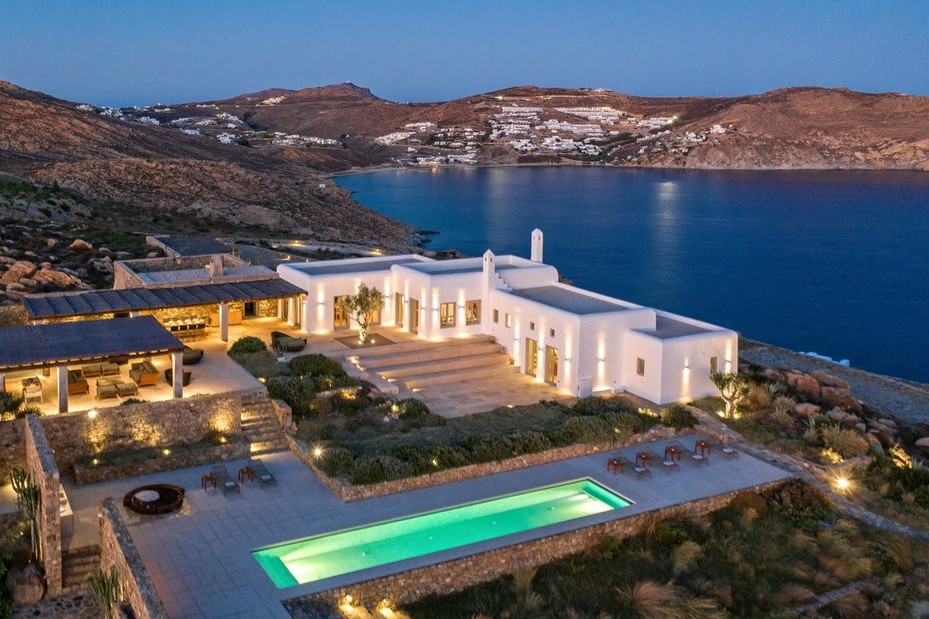 Villa Divina in Mykonos, approx. $58,696 per week, listed by Bespokers.
View Listing
What is the best way to find a summer rental during the pandemic restrictions? 
We understand that clients frequently wish to visit a villa before making their final decision; in such cases, a preview tour can be arranged. Our agents also can also be your eyes and ears on the ground inspecting accommodations and neighborhoods and ensuring that your experience will be all that you've imagined.
Since islands can vary in terms of atmosphere and surroundings from one coast to another, local experts will advise which precise locations will meet your needs and desires and suggest the most pleasing properties.
Which activities are allowed in Greece this summer?
Currently, there are no special restrictions or limitations apart from the curfew after midnight. So, all the tourist activities, including individually planned experiences, are available. Our company [Bespokers] organizes tailor-made tours which help travellers to discover the culture and connect with locals through fine dining, art sessions, unique excursions, and selective activities.  Of course, if the guests prefer, all the activities can be held at their villas.
What are the island destinations in Greece that you recommend for this summer?
When it comes to Greece, it's difficult to select only a few destinations as there are plenty of beautiful locations. But for summer 2021, considering all circumstances, we'd recommend these ten islands, including some lesser-known spots:
Paros
Dazzling white marbles, golden beaches, turquoise water, and a Venetian Fortress welcome visitors to the dreamy destination of Paros. On this island, you can find a truly secluded getaway with a picturesque view.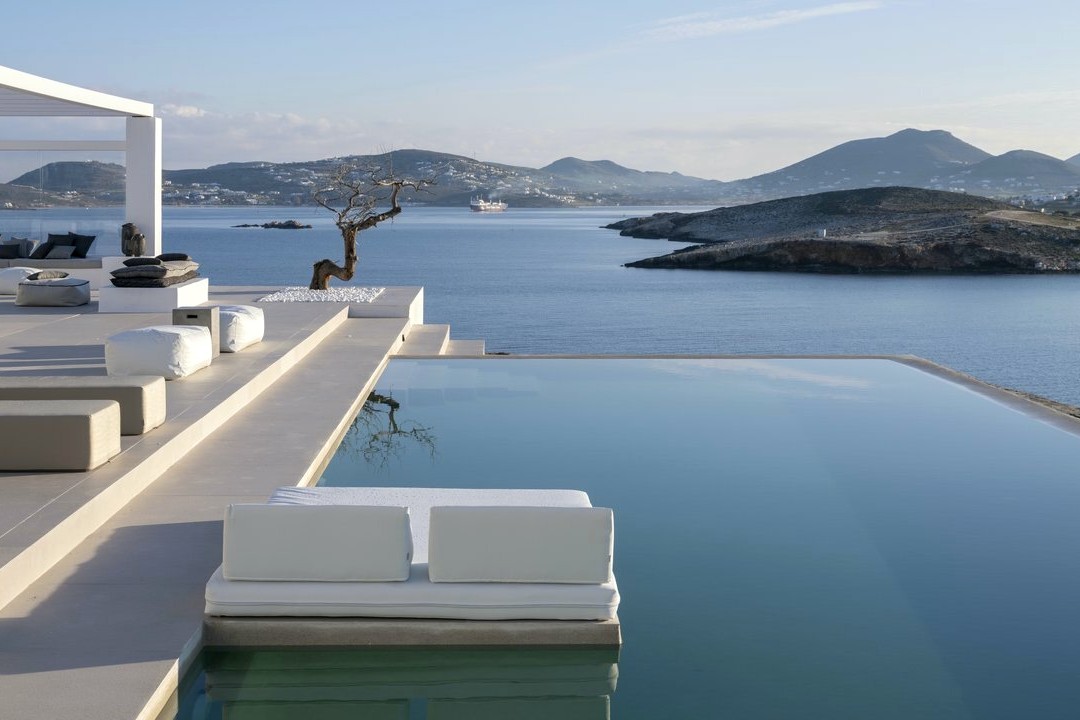 Corfu
Corfu doesn't really need to be introduced. What we love about this island is that this cosmopolitan and historical place effortlessly hosts some of the most exclusive properties in the country available for rent. An additional benefit is that you can fly to Corfu directly from every air hub.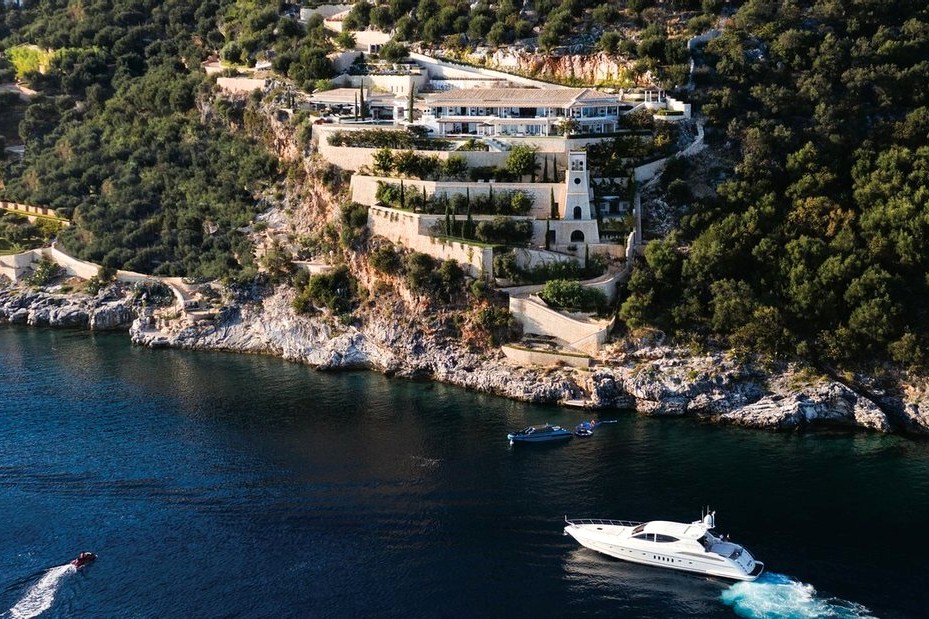 Villa Euphoria in Corfu, approx. $145,986 per week.
View Listing
Tinos
One of the lesser known islands boasting raw beauty and plenty of one-of-a kind "Instagrammable" spots. With rocks eroded by the wind, beaches enjoying deep blue water, and Cycladic villages climbing up the hillsides, visitors inevitably find themselves in awe.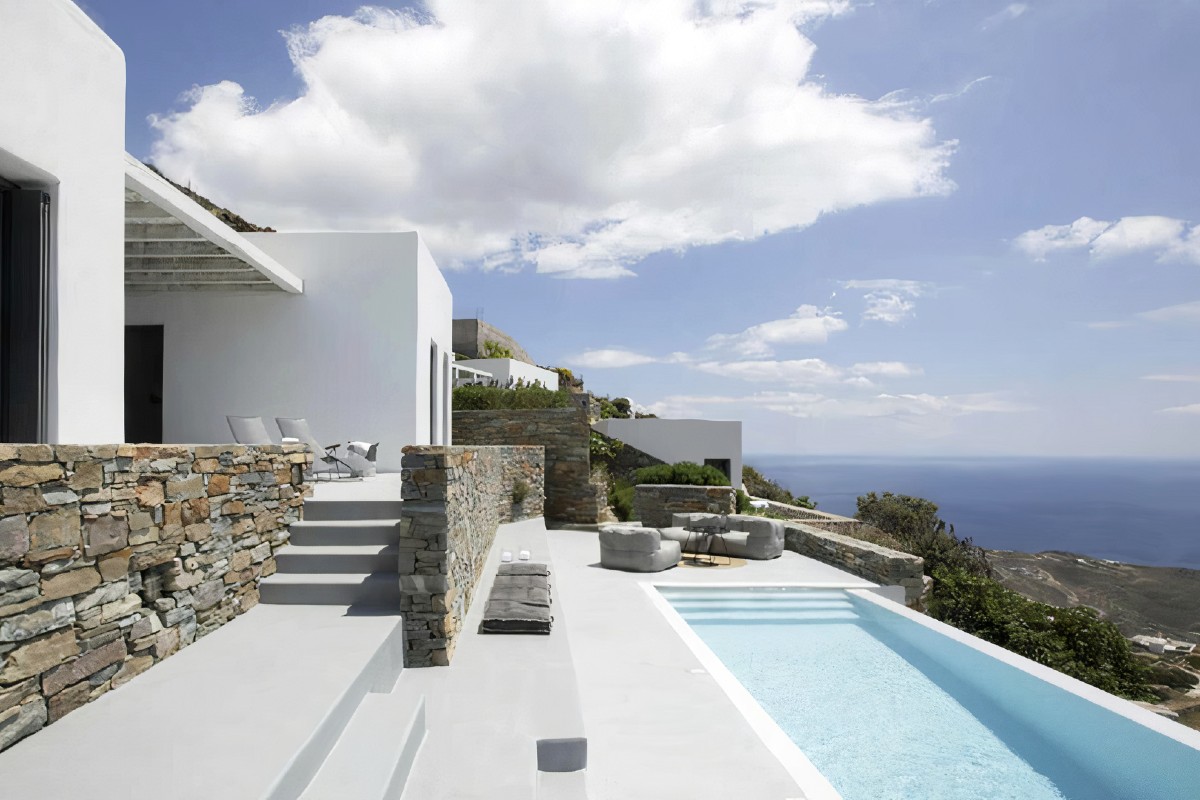 Santorini
A bucket list destination, Santorini turns any cynic into a hopeless romantic. The island stands out for its breathtaking views, dazzling panoramas and sunsets, and exceptional restaurants ready to deliver top-notch Greek cuisine to your villa.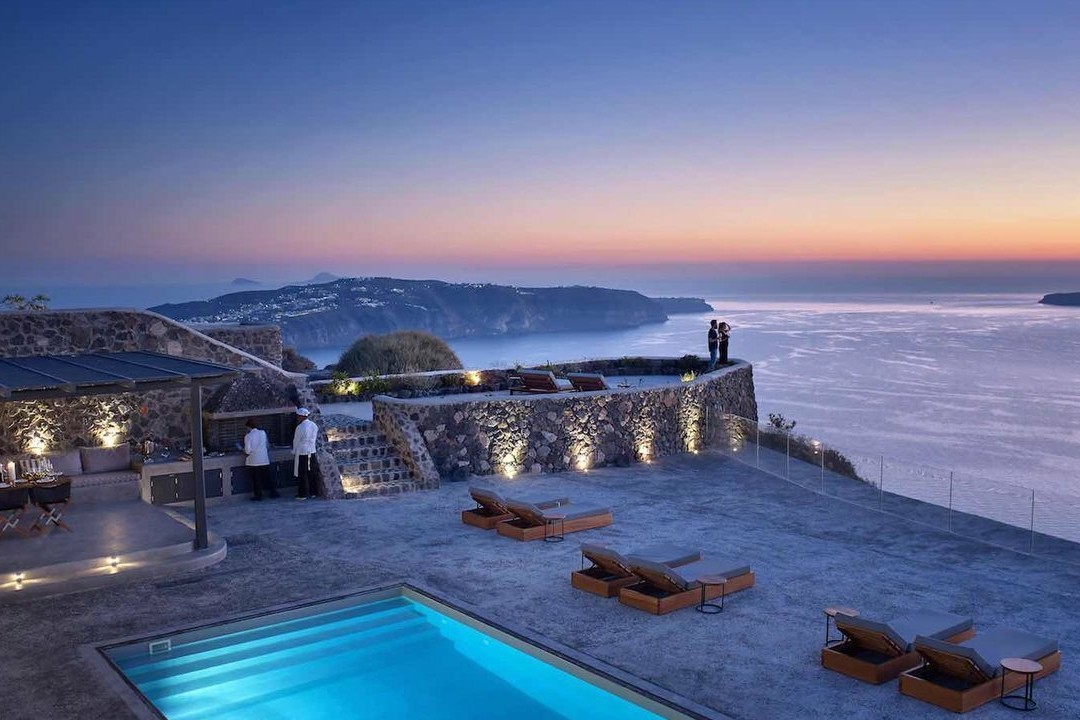 Villa Eternity in Santorini, approx. $76,642 per week.
View Listing
Mykonos
Over the past few years, both celebrities and jet-setters have been allured by the distinctive vibes and nature of Mykonos, and it is now one of the trendiest places to be. Get ready for award-winning restaurants, state-of-the-art yachts, exquisite villas, and 5-star service.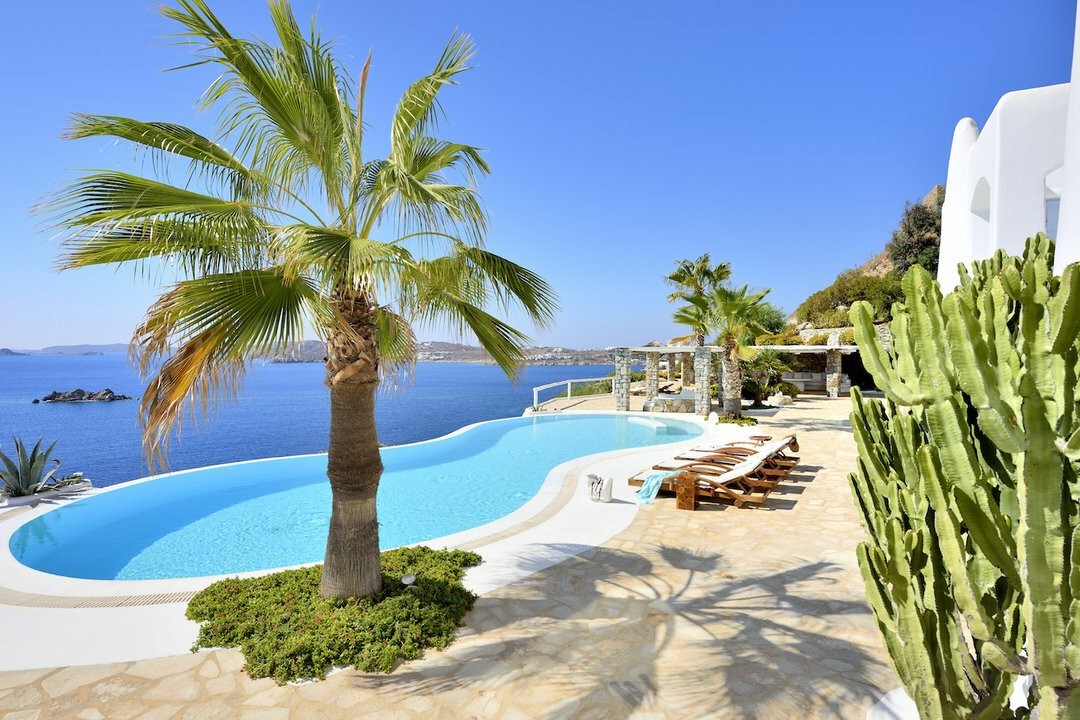 Ios
Ios is a hilly island with cliffs reaching down to the sea on most sides and situated halfway between Naxos and Santorini. Boasting a typically seductive Cycladic landscape, Ios features picturesque cliff top villages with narrow cobblestone alleys–and, of course, mesmerizing beaches. Plenty of spots to find a secluded Cycladic paradise.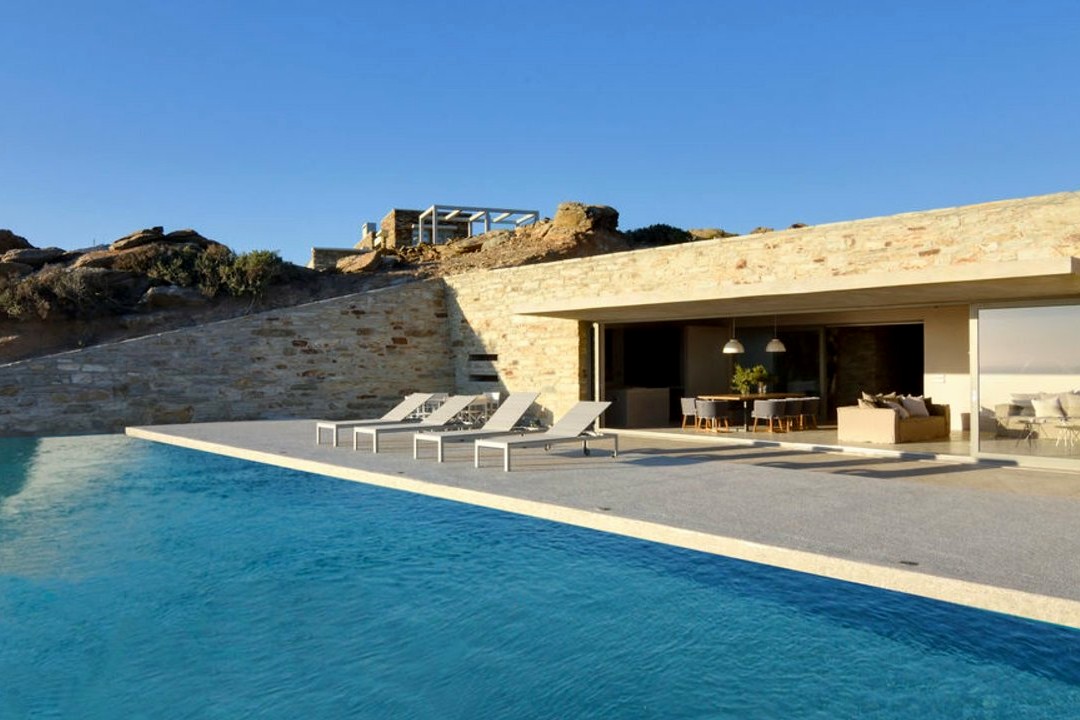 Crete
Last but not least, Crete: a perfect destination for families, a familiar place to be rediscovered during your vacation in a bespoke, seafront villa. At the top of our list are Crete's iconic beaches and its fabulous local cuisine, followed by its intriguing history and love of tradition.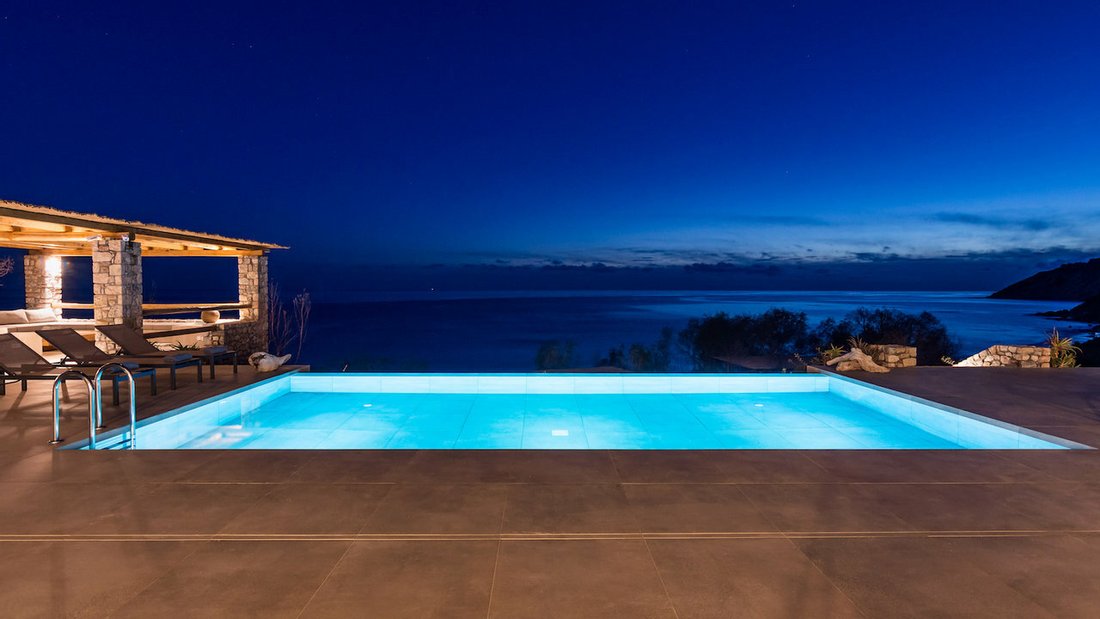 Villa Vanessa in Crete, approx. $25,538 per week.
View Listing
Syros
Seated in the heart of the Aegean Sea, Syros features a unique blend of Cycladic and Venetian architecture. Minimalist traditional Greek whitewashed houses, colorful mansions, and impressive Venetian-style churches dating from the 16th century when Syros was called "the Pope's island" all blend to form a pleasing aesthetic cornucopia.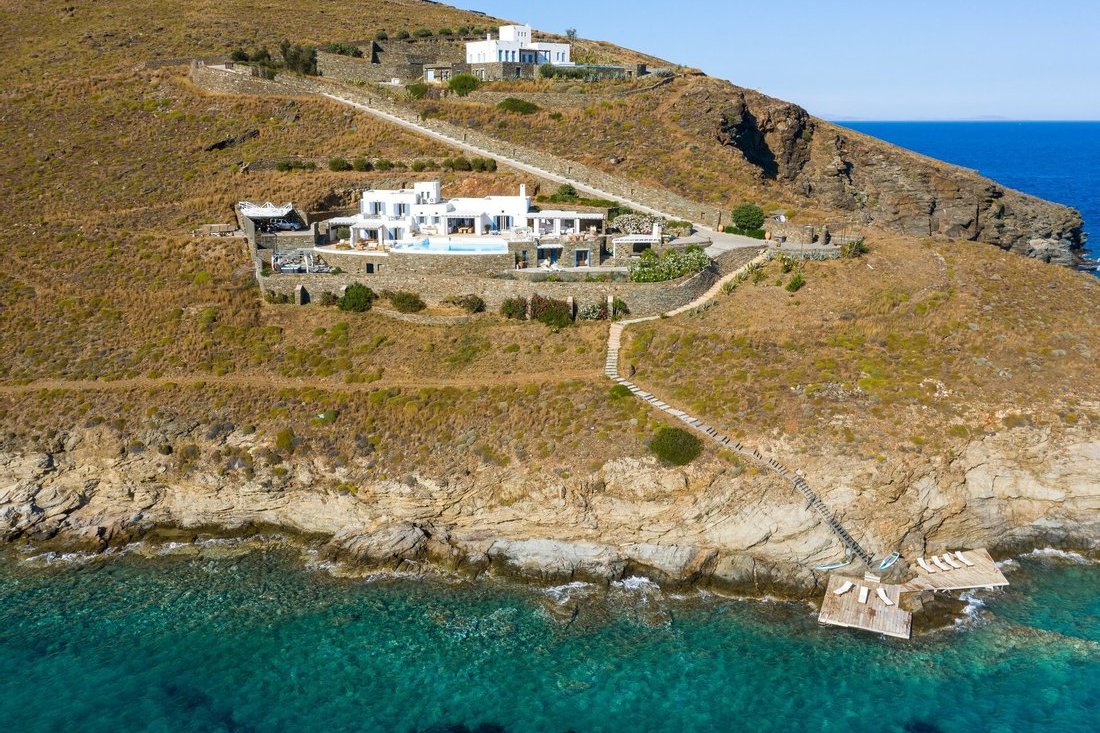 Naxos
The largest of the Cycladic islands, Naxos is only a short ferry ride away from well-known Santorini, Paros, and Mykonos but has remained relatively undetected (so far) by the mainstream radar. Visitors can enjoy the island's beautiful beaches, surrounded by the picturesque ruins of ancient temples, away from the hustle-and-bustle of the main tourist routes.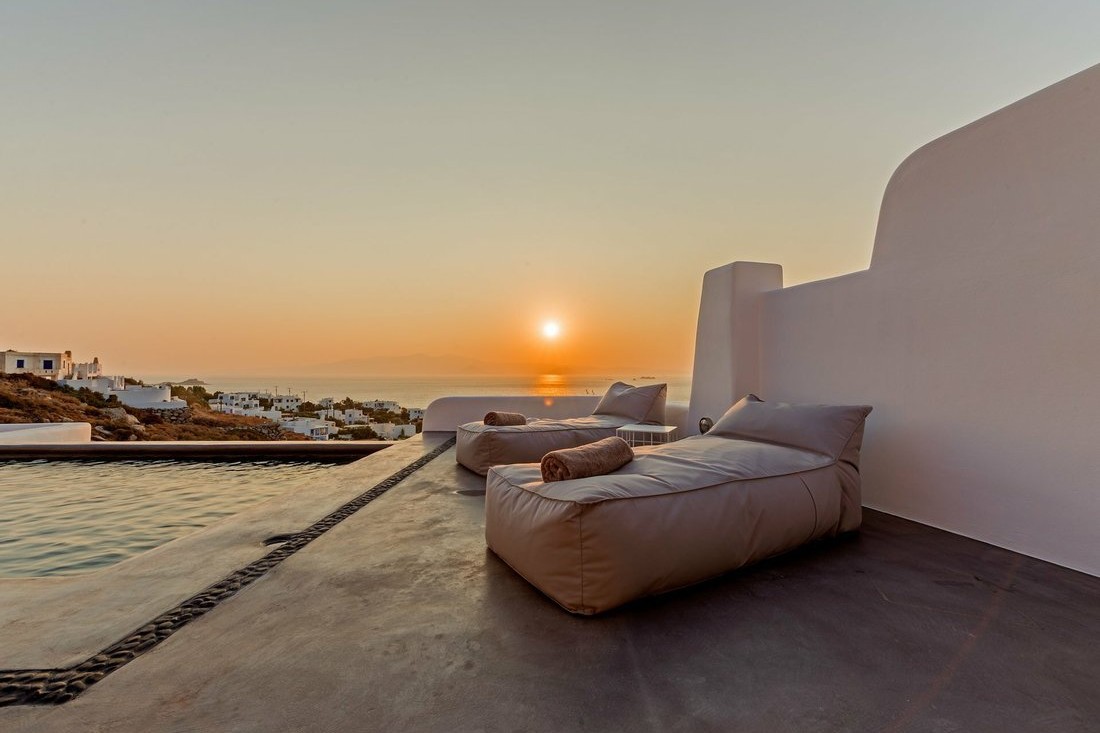 Villa Gabrielle in Naxos, approx. $12,011 per week.
View Listing
Peloponnese
Even though the Peloponnese doesn't belong to the list of the Greek islands, we couldn't help including this picturesque peninsula in our article. Lonely Planet characterizes the Peloponnese as the "stuff of legends"– and for good reason. This peninsula is where the most remarkable Greek myths were set. Within the Peloponnese, Hercules fought the Nemean lion, and gods walked the earth, meddling in mortal affairs; it was from the Peloponnese that Paris of Troy eloped with Helen, and it also was from here that the Argonauts set sail in search of the Golden Fleece. Mythological charms aside, this region bears tangible traces of the many civilizations that once called it home. Witness its classical temples, Mycenaean palaces, Byzantine cities, and fortresses of the Ottoman, Frankish, and Venetian eras.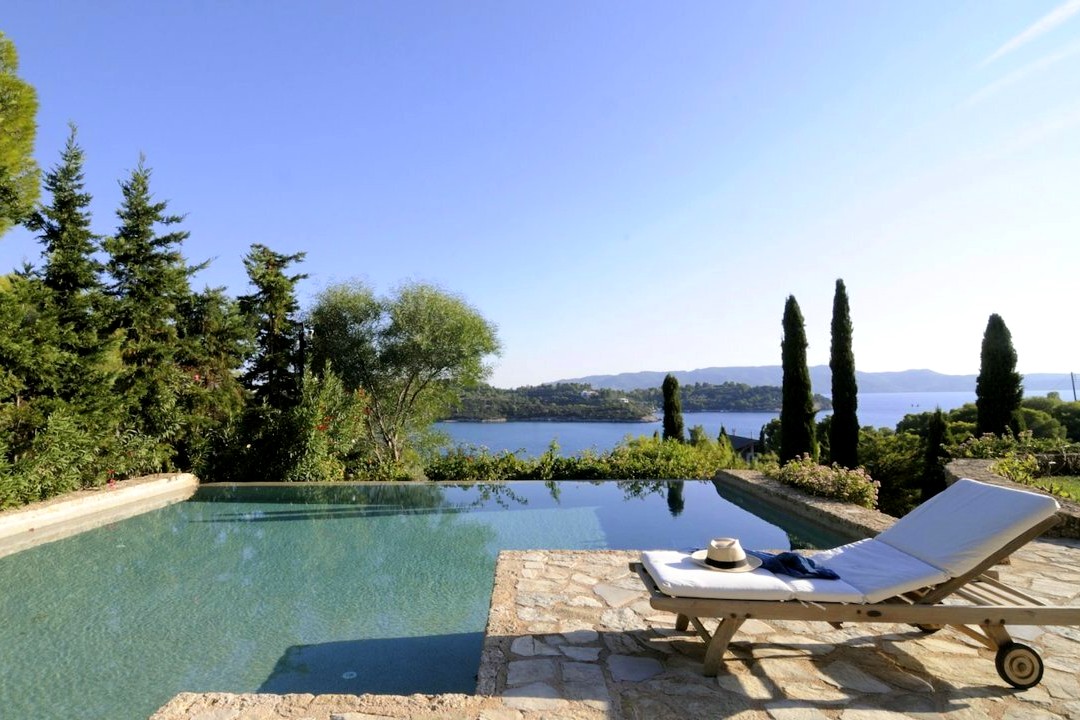 Villa Alexia in Porto Heli, Peloponnese, approx. $61,176.
View Listing
Feeling inspired? Discover all villas in Greece listed by Bespokers.