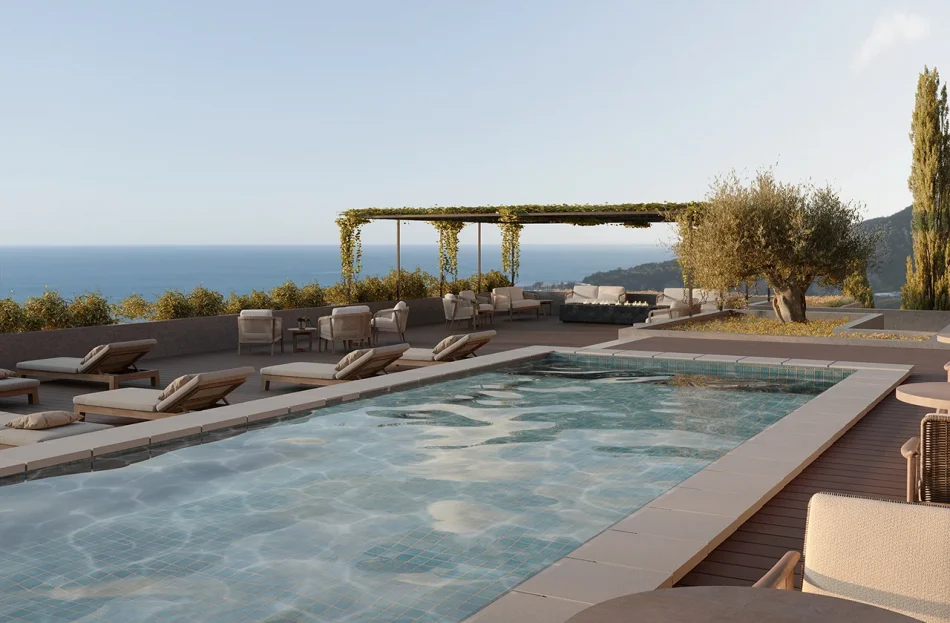 Villas for sale in Ocean Hills, Sesimbra, Portugal, €800,000-€1,300,000
Ocean Hills, a unique development that embraces the slow living movement, is ready for savvy investors and homebuyers seeking a luxurious residence in a first-rate location. Just five minutes from the beach and surrounded by nature, the private gated community is ideally located in Sesimbra – a picturesque fishing port in the Setúbal District at the foothills of the Serra da Arrábida, just 40 kilometers south of Lisbon.
The carefully curated modern properties were developed by Gamma Capital, a real estate developer specialized in "luxury, quality, and attention to detail". Their ethos? "Focusing on the perfect balance between history and luxury in each project".
The company's impressive portfolio spans a range of upscale projects and the result is exclusive residential products, in line with the standards of our international customers. The sale is handled by a Lisbon-based firm A&D Consulting.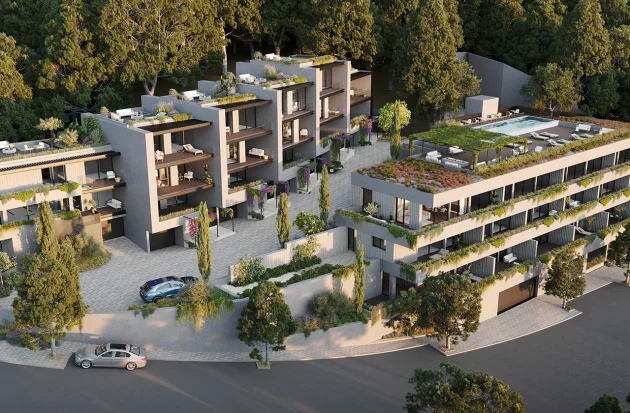 Ocean Hills, Sesimbra, Portugal
Ocean Hills: Where the Extraordinary Becomes Reality
This new and deluxe residential community spans seven villas, eleven apartments, and a "Design" house, offering residents contemporary exteriors and interiors alongside high-end materials and luxe finishes.
With thoughtful touches throughout, each unit is supremely stylish yet comfortable, boasting generously sized balconies and terraces, large windows for admiring the fabulous ocean vistas, and a spacious layout.
Next-Level Apartments
A meticulously designed apartment block seamlessly blends with the surrounding landscape. The units harmonize effortlessly with nature, thanks to a meticulous selection of materials, a minimalist and contemporary design, and abundant vegetation gracing the façade and rooftop.
The residences boast high-end finishes and appliances such as wood flooring, cabinets, and natural stone accents, lending an inviting, organic ambiance. Moreover, expansive floor-to-ceiling windows adorn every unit, providing access to spacious balconies and terraces affording breathtaking ocean vistas. These apartments epitomize the fusion of indoor and outdoor living, ideal for relishing the favorable Portuguese climate.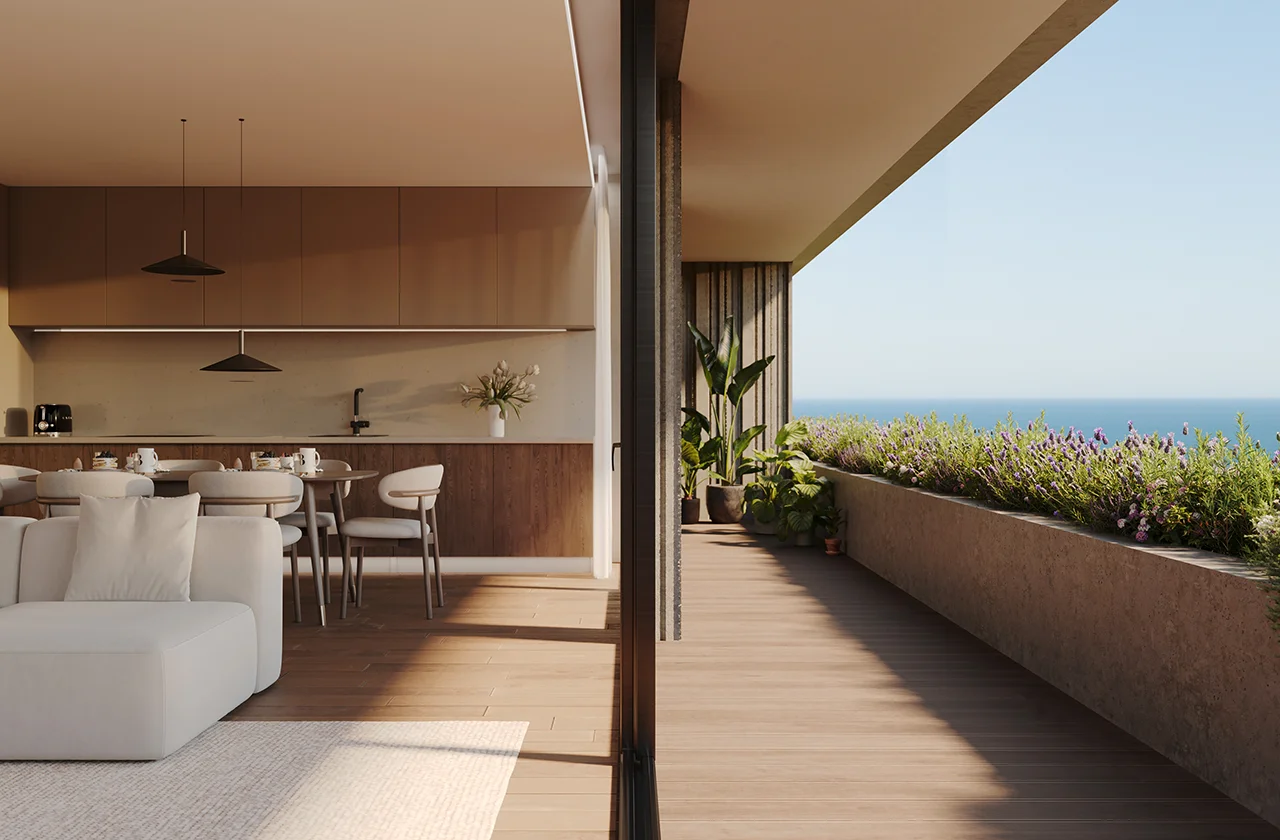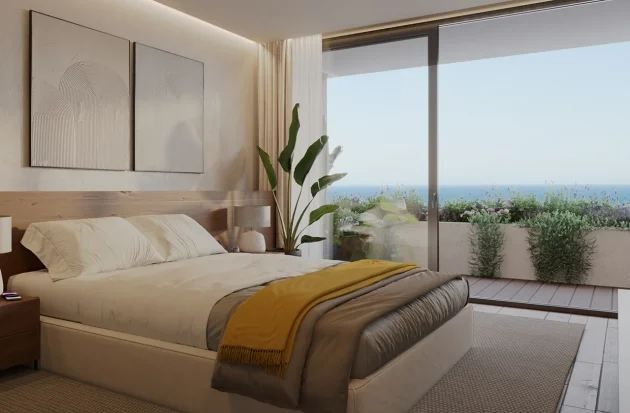 Apartments for sale in Ocean Hills, Sesimbra, Portugal
The apartments feature an open kitchen concept, creating a sense of spaciousness conducive to entertainment and quality family time. The available options include one-bedroom, two-bedroom, and two-bedroom duplex layouts, each complemented by underground parking and storage facilities accessible via lifts.
Up on the rooftop, overlooking the Atlantic Ocean, residents will find an infinity swimming pool, sundeck, and a serene lounge area, all enveloped by beautifully landscaped gardens. This unique space encourages a laid-back, nature-connected lifestyle.
On the roof of the apartment building, there's an infinity swimming pool to dip in and savor more of those panoramas from, plus landscaped gardens. Owners can relax and socialize in this communal area, or entertain directly in their homes. In terms of price, the condos start at €450,000 and go up to €900,000 for the first stage of sales.
Wow Factor Villas
Envision the luxury of owning your private villa, commanding breathtaking ocean vistas.
Ocean Hills villas boast expansive balconies adorned with large windows offering panoramic views. Each property is graced with a garden and an exquisite rooftop sanctuary designed for cherished moments with friends and family. Owners can personalize as they wish with trees and flowers, and even a Jacuzzi.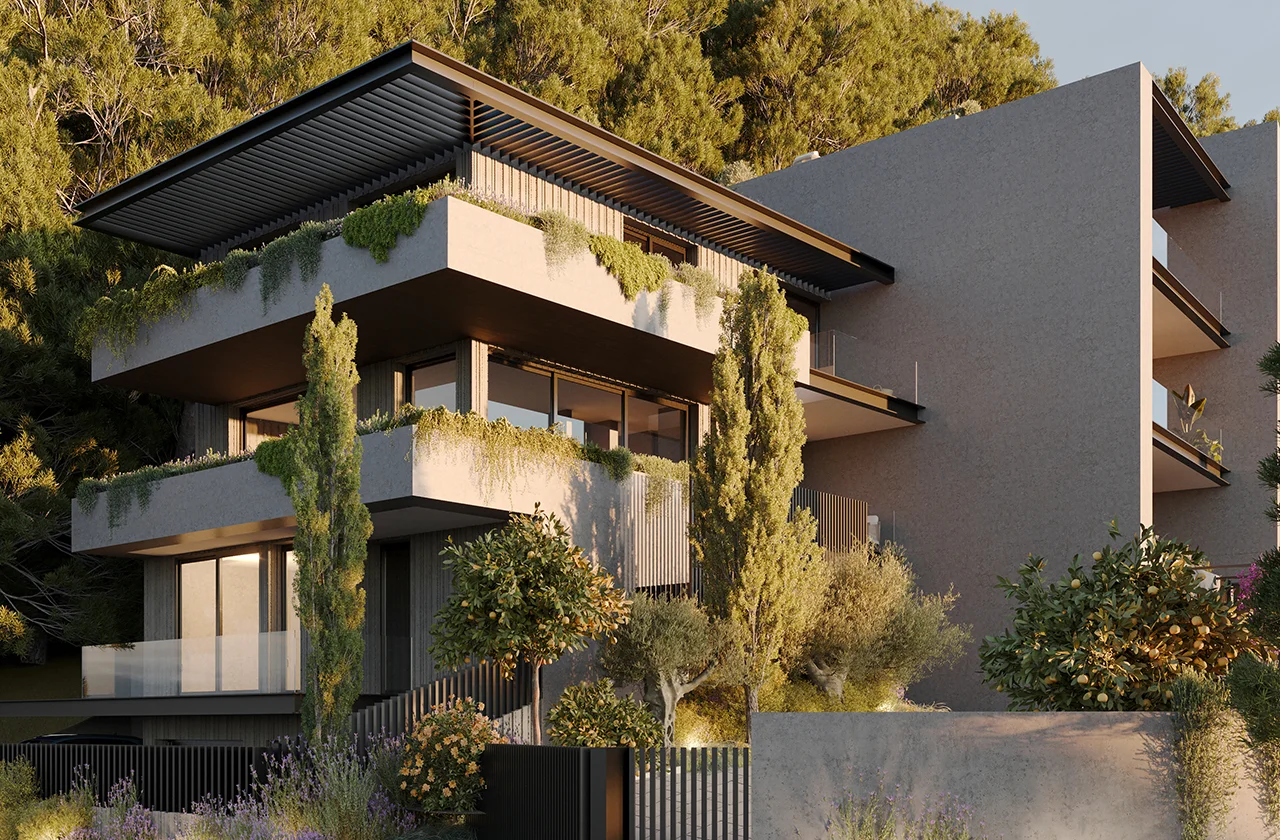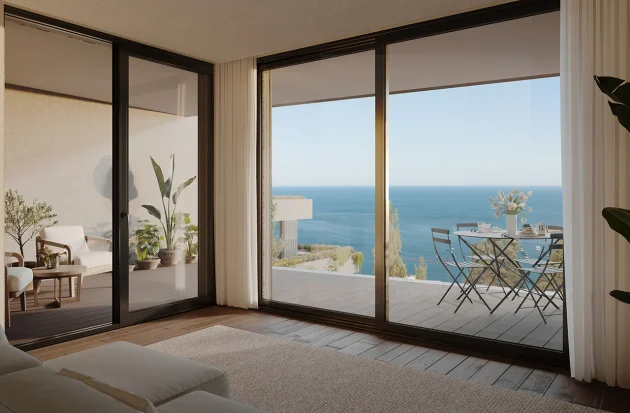 Villas for sale in Ocean Hills, Sesimbra, Portugal
From sunrise to sunset, indulge in the pleasures of al fresco breakfasts on the terrace and engaging conversations around the rooftop fire pit. These villas are thoughtfully crafted to capture every cherished moment.
Available in duplex and triplex configurations, the design strikes a harmonious balance between minimalist elegance and modern aesthetics, accentuated by high-end finishes and the use of natural materials.
Each floor serves a distinct purpose, offering spacious living areas, sumptuous suites, and generously proportioned spaces for your comfort and convenience.
Cost-wise, the villas are on the market for €800,000-€1,300,000.
Alexandre Caldas

Partner at Gamma Capital

Ocean Hills is an exquisite project that embraces the ethos of a deliberate, design-centric approach to development and the allure of the slow-living lifestyle. Positioned strategically atop the picturesque Sesimbra, it commands extraordinary vistas of the ocean and its scenic landscapes. Comprising a private condominium enclave of seven villas and eleven apartments, Ocean Hills is one for investors to watch.
Ocean Hills: Privileged & Elevated location
Surrounded by the Atlantic and natural beauty of Sesimbra, sandy beaches like Ouro and Califórnia are close by, and it is 5 minutes from Ribeira do Cavalo beach, considered one of the most beautiful beaches in Europe, where surfing and snorkeling can be enjoyed. Sesimbra itself nestles in a small, sheltered bay and retains its fishing village character, yet is a mere 40-minute drive from the capital.
Wander along the palm-fringed promenade or stroll through the narrow (and somewhat steep) alleys dotted with pastel-colored houses, cafés, bars, and restaurants serving locally caught tuna and swordfish – also known as "espadarte". Wine enthusiasts will enjoy sampling regional tipples at nearby José Maria da Fonseca and Bacalhôa; Parque Natural da Arrábida is also within easy reach, where you can hike trails like Serra do Risco. Or, why not head westwards to Cape Espichel for gorgeous sunsets?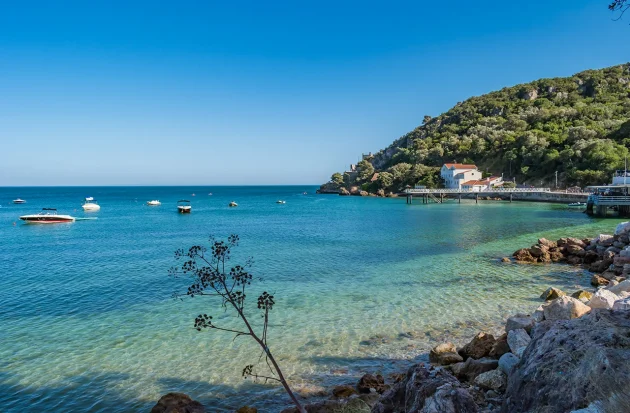 Atlantic Ocean at Parque Arrabida, Sesimbra, Portugal
Sesimbra's Real Estate market
With international buyers discovering this attractive region, the property sector is dynamic and buoyant – values are increasing and that trend is expected to continue. Meanwhile, developers are investing in Sesimbra, due to high demand for real estate connected with nature yet close to Lisbon.
As a result, it's deemed an ideal time to invest, especially in projects under construction where prices are favorable. The rental market is also strong and growing – not just in the summer, but all year round.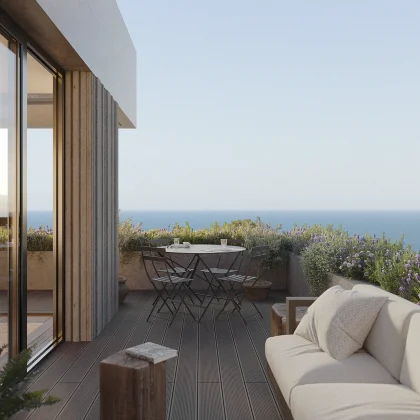 Ocean Hills, Sesimbra, Portugal
Tour Ocean Hills
This luxe development is ready to hit the market, offering seven villas and eleven apartments – all are chic and comfortable, boasting outstanding ocean outlooks. For more information on this exciting project brought to the market by Gamma Capital, contact A&D Consulting, the agency handling sales.