Jacques C. Menahem, the owner of French Polynesia Sotheby's International Realty, explains why the region's superb offering for property buyers is enjoying its moment in the sun.
1. The country is secure and almost out of the cyclone belt 
French Polynesia's main attractions are that it is very secure, safe and private. It gets no typhoons or hurricanes, and it hasn't had a cyclone since nearly a decade ago. The weather is good all year long with some strong rains in the rainy season that lasts from November to March. There is almost no crime.
2. These scenic landscapes are acknowledged worldwide
The country is made up of 118 islands and atolls covering an area of ocean roughly the size of Europe.
Boulevards and boulangeries are not the only legacies left after French colonization. Laws, police and the army are under the authority of the French Republic. Schools follow the French curriculum.
Buyers from the United States, Switzerland, Lithuania, Spain, Italy, New Zealand and New Caledonia who have bought properties locally in the past two years were not the only ones attracted to these postcard-perfect Pacific islands. There is the long list of notable europian residents who have exchanged their homeland for these sunnier shores.
Today, most property buyers are interested in a vacation home to start with but some are also thinking about retirement in French Polynesia.
3. The process of buying a home is simple
European citizens can purchase properties in French Polynesia just like any Polynesian or French national.
International (non-European) buyers must have government authorization for all foreign investments to ensure the money is 'clear'. We provide the service to help the investors to build their file at the DPI, and so far have had 100% success with two Americans and one Israeli getting approval from the government.
4. The archipelago is enjoying economic growth
The growth is spurred on by the election of the first new government for five years.
The market is benefitting from improved access to French Polynesia with two new airlines, French bee, and United Airlines, now bringing travelers to the island after 15 years of monopoly of Air France and Air Tahiti Nui.
That brings a flow of tourists that we have to find accommodations for. There are discussions that Norwegian may start flights here as well.
5. It has a French vibe (and healthcare system)
Boulevards and boulangeries are not the only legacy left after French colonization. Laws, police and the army are under the authority of the French Republic. Schools follow the French curriculum.
But the major reasons you'll find below.
6. It's a perfect destination for families
📍Moorea, Tahiti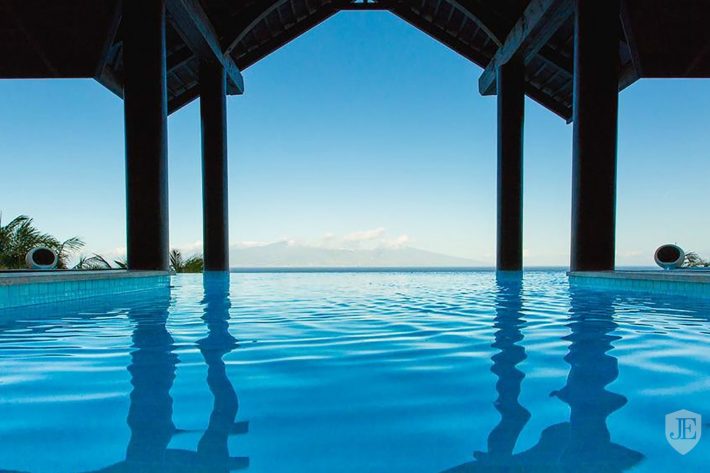 Most property buyers are interested in a vacation home to start with.
If I had to buy a family home I'd chose Moorea and Tahiti because these islands offer facilities such as the hospital, schools, shopping malls, cultural attractions, theatre, cinema, activities for all ages and fine French, Italian and Chinese restaurants.
Plus French Polynesia's only international airport, Fa'a'a, is in Tahiti. Flights from Los Angeles take over eight hours and there are daily domestic flights from Tahiti to most of the islands.
7.  It's a second home for those who are free to live
anywhere they choose
📍Bora Bora, Rangiroa, Mora
These locations are just as beautiful –  Bora Bora, Rangiroa and Mora – and quite easy to reach since there are 50 airports scattered across the islands, although I do recommend checking the length of the airstrip beforehand.
8. It's where you can buy a private island or atoll
📍Nengo Nengo, Tuamotu, Tikehau, Mangareva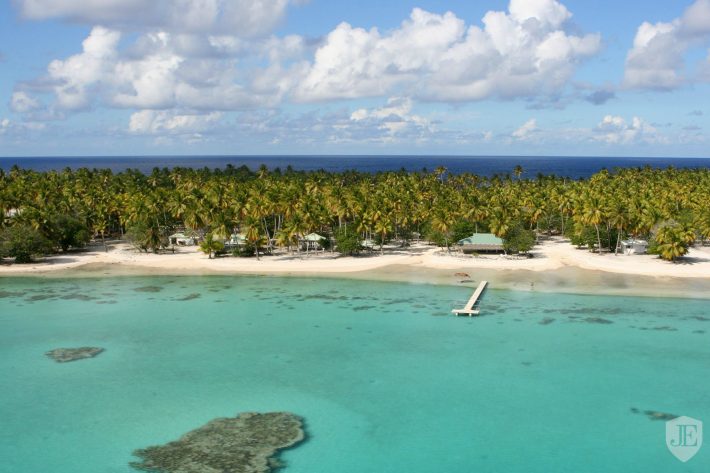 While there are people who would like to buy their own atoll or an island for a private residence or a hotel investment, one thing to keep in mind that an atoll is not a regular piece of land.
Atolls have no infrastructure, and of course, upkeep of an island and its infrastructure is expensive but by renting it out a few times a year, you cover those expenses.
According to a local rumor, Guy Laliberté, the owner of Le Cirque du Soleil show in Las Vegas, has been renting an entire island for himself for $100,000 a day since 2018.
Building costs may be three times more expensive but it is workable, like The Brando Hotel on the island of Tetiaroa.
Jet owners who prefer flying to their property can buy an entire atoll with an airstrip – Nengo Nengo, my personal favorite. It has great potential as it includes some infrastructure such as a 1,400-meter airstrip, a port and some buildings.
Yacht owners who usually sail between islands and atolls may want to venture out to more remote locations in search of private beaches. I'd recommend looking beyond the most popular islands of Tahiti, Moorea and Bora Bora because there is a lot more to French Polynesia.
A network of 50 or so islands can be reached by plane or boat, and they are just as beautiful. I recommend adding Tikehau, Fakarava, Rangiroa, Aratika, Mangareva, Tuamotu (picture is below) and Raivavae to your itinerary.
9. It might be a good investment for development
📍Huahine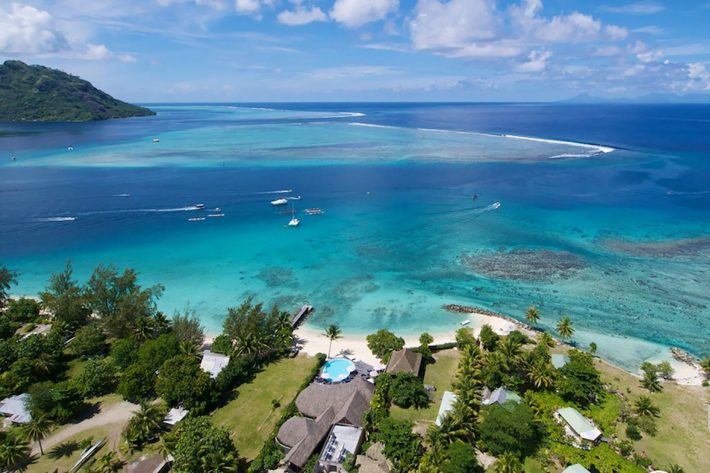 High-end estates, depending on the type of investment, enjoy some healthy returns. A rental will generate a yield of 5-7%.
A development can generate an ROI of 100% and more on cash-to-cash. This is because we pre-sell 70% of the total sale before the construction phase starts, plus the bank provides financing and will guarantee the completion of the project in case the developer defaults.
In French this is known as VEFA ('La vente en l'état futur d'achèvement'), or GBA ('Garantie de Banque d'achèvements'). Time-wise, it takes a year to obtain a construction permit and about 18 months to build a property.
If you're looking for a hotel investment, I'd go for the island of Huahine. It is still very authentic with plenty of potential since it is only 30 minutes away from Tahiti, and the price is very attractive.
10. French Polynesia has lower tax rates than many other coastal countries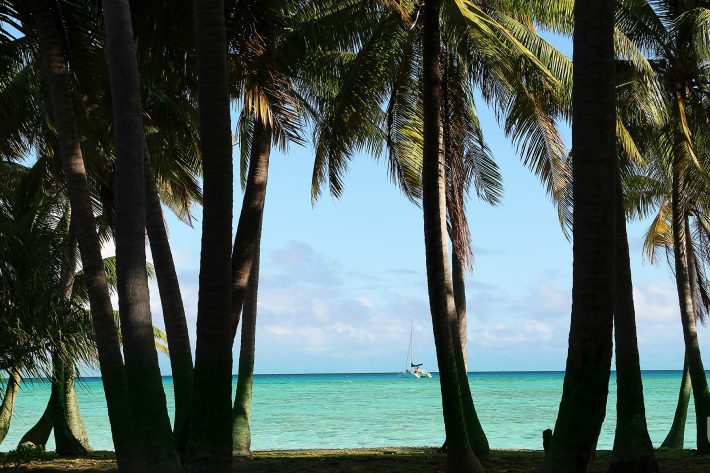 Buyers must pay a one-off tax of 12% based on the amount of the purchase or 7% if it is a company. The property tax in French Polynesia is 4% of the value of the construction and for new construction, you pay no tax for the first 5 years. Tax rules are the same for all buyers, local or international.
And advantages for international buyers include the absence of income tax for individuals; there are no wealth or inheritance taxes.
Exclusive luxury insights
for newsletter subscribers only
Delivered every week to your inbox