With an average price of $40,900 per sqm, the Asian financial center hasn't given up the leading position in the list of the most expensive housing markets, also topping the ranking for the world's costliest cities to live for expats for the second year running.
The increasing demand for luxurious real estate in Hong Kong coming from Mainland China guarantees a favorable climate for investors. The question is only where to choose that dream spot that will become a great deal both for habitation and for the wallet.
Here is the list of the most exclusive neighborhoods in Hong Kong to choose from.
1. The Peak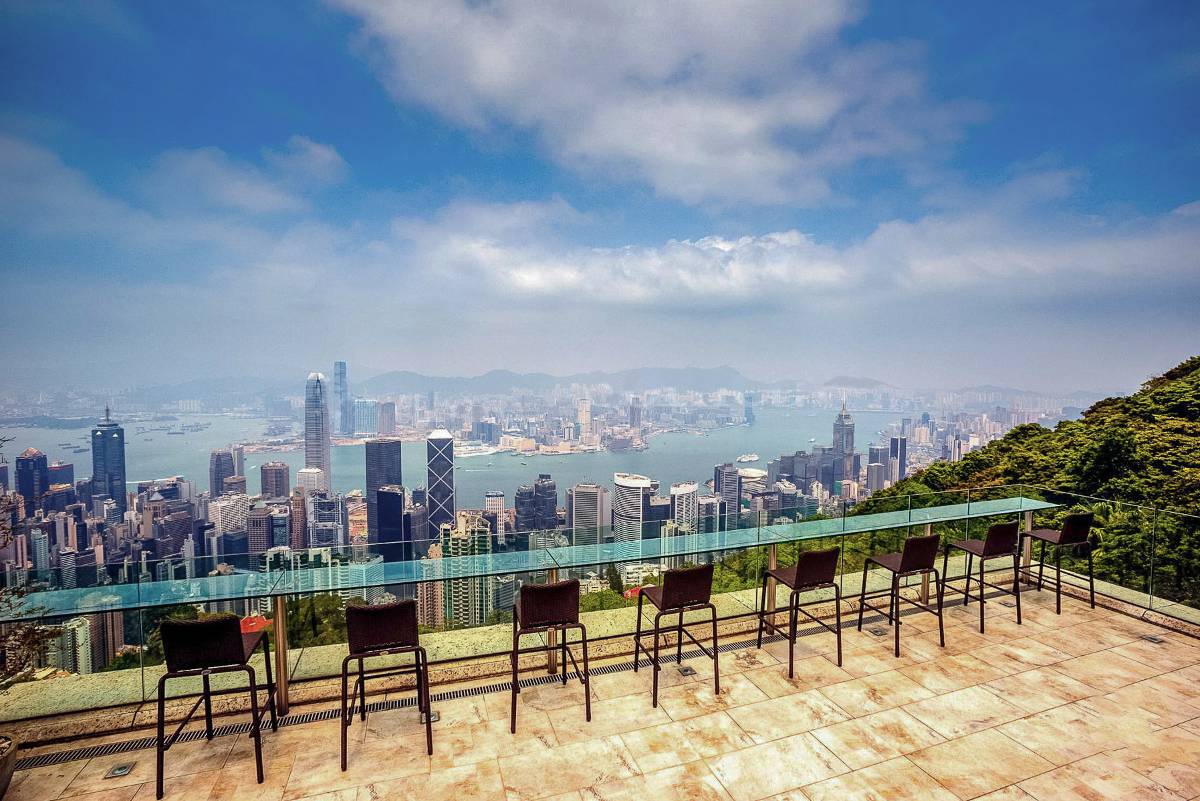 The Peak has become the epitome of wealth since the British times and still doesn't give up the title. Not only is it the most expensive neighborhood in Hong Kong, but it also heads the list in the world. Prices for the apartments here increase proportionally with the altitude. No wonder that the residents of The Peak are wealthy bankers, celebrities and billionaires from Mainland China. Although it has never been confirmed, rumor has it that Jack Ma has bought a $191 million mansion.
So what do moguls around the world find so attractive about this area? For starters, the view is hard to beat. Lush greenery all around, turquoise waters of the bay and the concrete jungle skyline can be seen from the apartment windows. The law restriction doesn't allow buildings to rise high to skyscraper level so as not to obstruct the surrounding scenery. So most of the properties at The Peak are townhouses and low-rise apartment buildings with private pools, lawns, and gardens.
With various hiking trails and clear air, The Peak is great for fitness enthusiasts who prefer outdoor activities. Besides, the area has several tennis courts and some of the city's best and most expensive hospitals such as Matilda. When it comes to prestigious private schools, there are plenty in the nearby areas.
2. The Mid-Levels Central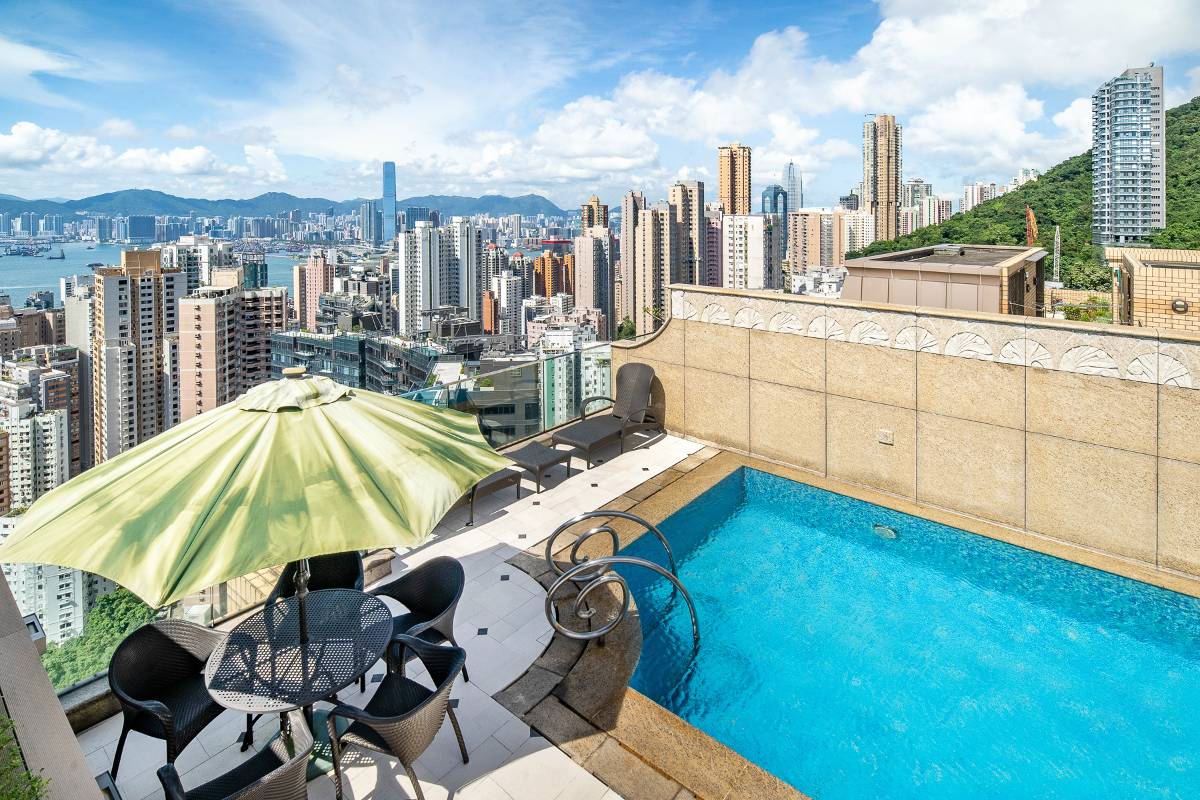 Definitely not the most peaceful area to live, but the Mid-Levels would be ideal for anyone who loves being in the middle of everything. Myriad of bars and restaurants around the corner, swanky nightclubs, art galleries, and fashion boutiques. Hollywood Road's antique shops are nearby and Central is only minutes away.
Naturally, this is the neighborhood of choice for singles and young couples, a lot of them being expats. Basically, this is who you are going to see sipping cocktails in vibrant Soho, the place to go out not just for local residents, but for the rest of the Hongkongers and tourists.
Despite being such a center of gravity for youngsters, the Mid-Levels can be suitable for families. The Hong Kong Park with Zoological and Botanical Gardens is right there and the selection of private schools, pre-schools and kindergartens is quite decent. Most of the properties here are apartments in high-rises, both in historical buildings of the Colonial era and recently built modern apartment complexes. From tiny studios to large penthouses with private pools and gardens, the range is pretty wide.
Homes for sale in the Mid-Levels Central
3. Repulse Bay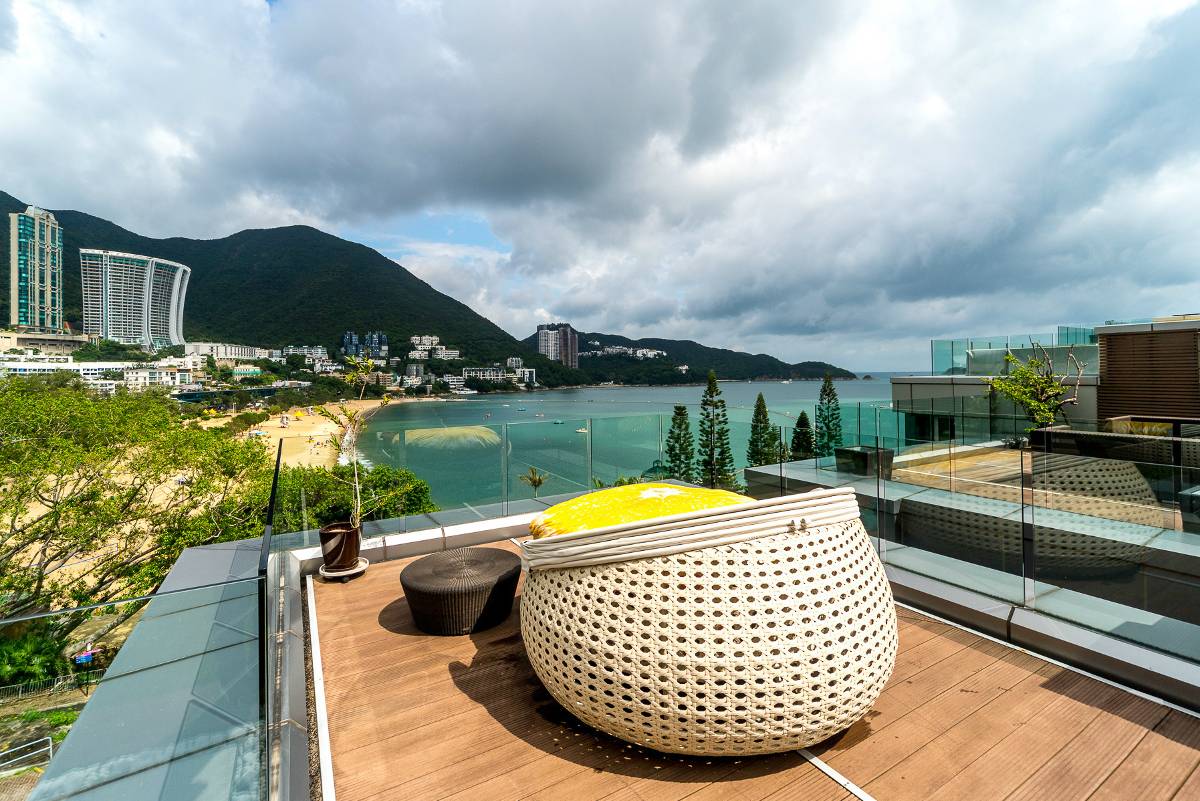 Repulse Bay claims one of the best beach lines on Hong Kong Island. Golden sands, clear water, and a colorful Kwum Yam Shrine turned Repulse Bay beach into a popular getaway destination for a weekend. It's hard to realize this laid back neighborhood with an array of cozy bars and seafood restaurants is, in fact, an only 20-minute taxi ride away from bustling Central and Causeway Bay.
For quite a long time this area development was restricted to only a few apartment buildings. In the early 1960s, this started to rapidly change, finally transforming Repulse Bay into one of the most desired and most expensive areas to live, but keeping its resort vibe. Nowadays, it is a land of luxurious villas and apartment complexes with spectacular bay views, high-end restaurants, and green mountainous landscapes. It is also home to a primary branch of Hong Kong International School, a private American-style institution.
Top property on Repulse Bay Road 110 is considered to be the world's most expensive per square foot. The apartments here rarely appear on the market and when they do, the speed of sale deals is extraordinary. This is a piece of pie that ambitious real estate buyers dream to get.
4. Stanley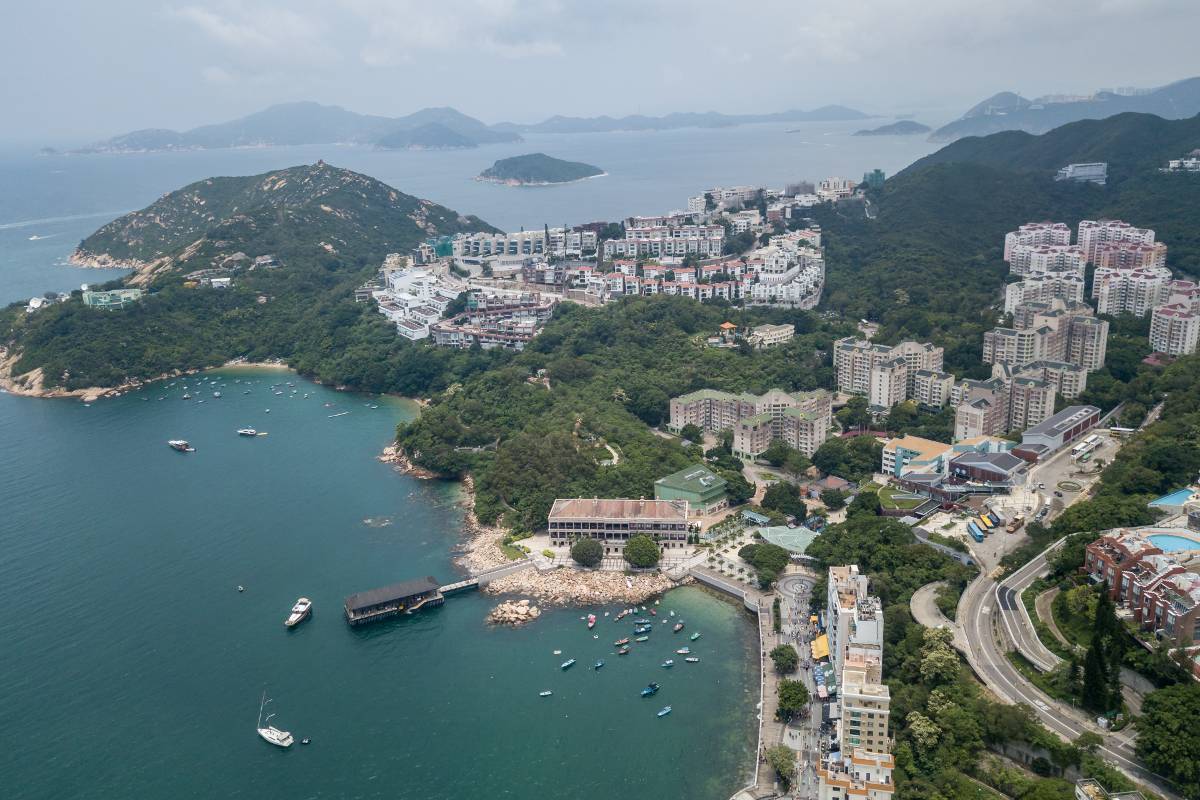 Stanley or Stanley Village is even more to the south from Repulse Bay, but still not too far from the city center. What attracts local residents is that beachside lifestyle and relaxed ambiance. It somewhat resembles a small Mediterranean village where the time seems to flow slower. That said, Stanley has pretty much everything for comfortable living. There is Stanley Plaza with shopping and entertainment options, plenty of excellent restaurants, and some good schools. Overall, there are enough activities to enjoy as a family. Being relatively flat, Stanley is also perfect for strolling.
But it's not just a comfortable residential area, Stanley proudly accommodates a handful of landmarks such as Murray House, a restored Victorian building. Stanley's Tin Hai Temple is believed to be among the oldest in the city. Dragon Boat Races, one of the most vibrant local events, also takes part in Stanley.
The majority of the houses here don't go over three stories and mostly include large apartments and townhouses.
5. Shek O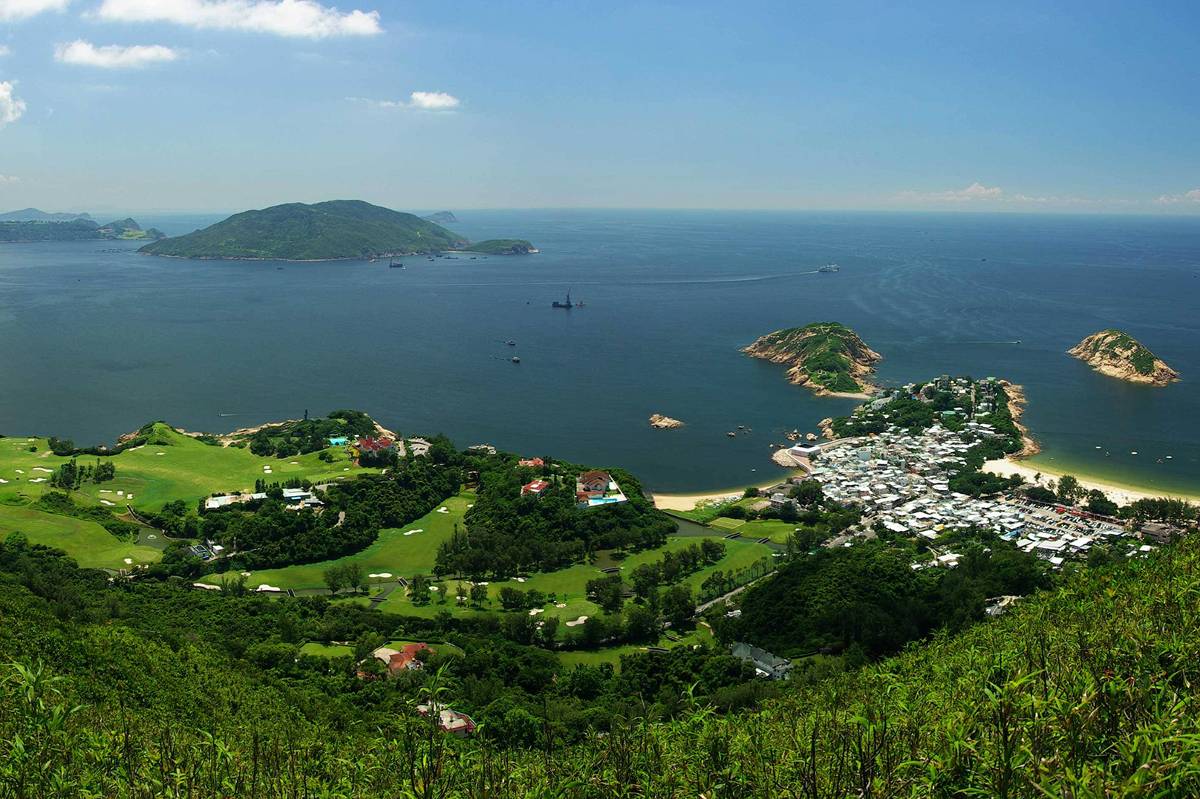 A secluded peninsula in the southeastern part of Hong Kong island, Shek O offers peaceful living, but still doesn't require an unreasonably long commute to the financial districts. Located alongside the picturesque 50-kilometer Dragon's Back trail, Shek O is a paradise for outdoor sports. Hiking, paragliding, climbing – the list goes on.
However, what makes this neighborhood stand out is, hands down, Shek O Country Club. Some say it is the most exclusive private club in the city. Influential top managers enjoy their weekends at the country club's golf course and are then driven home by personal chauffeurs to the nearby mansions. Some of the most expensive Hong Kong houses surround this golf course. 20 grand mansions with private gardens, sea views and dozens of millions on a price tag. Money is not the only requirement to become a resident here, every newbie has to be approved by the local development company.
Apart from the extremely exclusive properties, Shek O mostly features scenic villas and headland townhouses. The infrastructure here is somewhat limited. Residents need to travel to schools or big supermarkets in nearby districts.
6. Tai Tam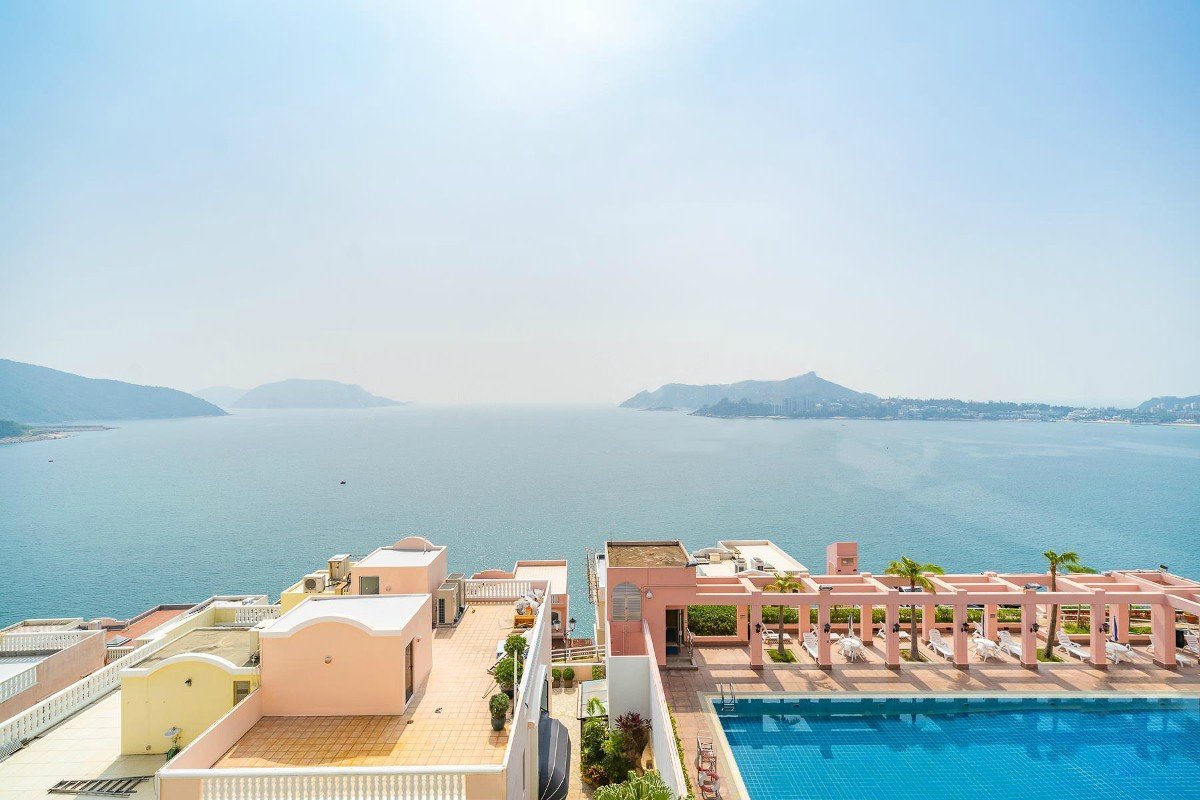 Tai Tam's main attractive feature is its huge country park with four freshwater reservoirs, a network of hiking trails, children's playgrounds, and picnic areas.
The Red Hill peninsula of Tai Tam is where some of the most prestigious private schools are situated, as well as some of Hong Kong's most expensive properties. The majority of the developments here are spacious townhouses with some high-rise blocks. Large homes and duplexes are common here, which makes them suitable for family needs. With pools, sport and playgrounds, this is truly a family-oriented oasis. Most of the houses on the Red Hill offer breathtaking views over the surrounding lush greenery and azure waters of Tai Tam Bay.
Although the district feels secluded, relaxing and really far from the crowds and noise of central Hong Kong, the commute to all the surrounding areas is rather convenient. Many properties offer free shuttle services that connect Tai Tam with Stanley and the northern part of Hong Kong.
7. Kau To Shan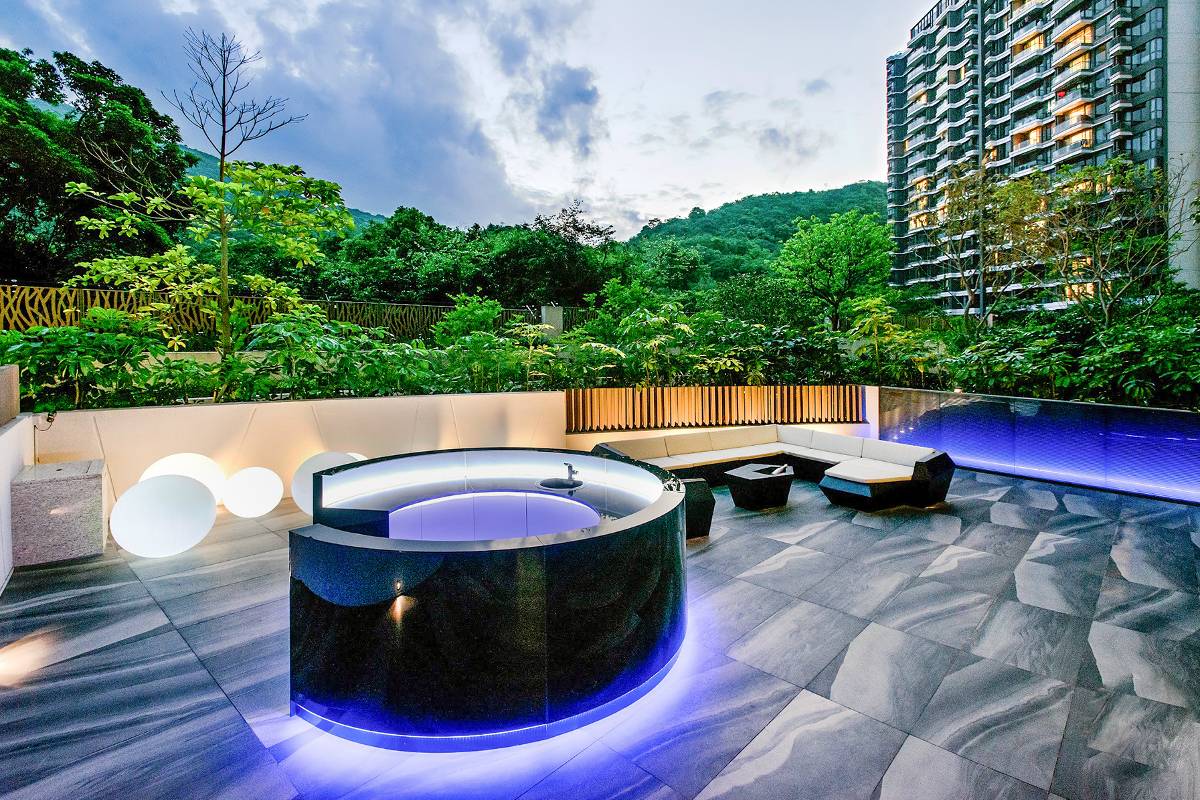 The residential gem of Hong Kong's New Territories, Kau To Shan is the most remote district in the list, but one of the most desirable nonetheless. Kau To dense vegetation surrounds prestigious single-family homes that were built here decades ago. Unfortunately, these properties rarely appear on the market.
Luckily, some new developments keep raising in the last couple of years giving wealthy buyers a ticket to this stunning area. Gated communities of townhouses with private facilities, modern mansions and villas with the luxury of excellent air quality and mountain landscape views. The short drive to Tolo Harbour and its splendid waterfront with a 32-kilometer cycling track, as well as the proximity to MTR, also contribute to the appeal of Kau To Shan.