Elon Musk has announced that he is selling "all of his physical possessions," including multiple houses in Bel Air, Los Angeles, so we decided to take a closer look at this ultra-wealthy neighborhood–and found even more affordable real estate lots.
Bel Air always has attracted celebrities and entrepreneurs. Since its inception by the multimillionaire and developer Alphonzo Bell in 1922, Ronald and Nancy Reagan, Marilyn Monroe, Clint Eastwood, and Alfred Hitchcock all have managed to live in the neighborhood.
At the moment, this area also is invariably chosen by prominent figures of modern society, such as Jay-Z, Kanye West and Kim Kardashian, Beyoncé, Jennifer Aniston, and Darren Star. But Elon Musk now is leaving this circle.
Explore his US$100M portfolio of houses currently up for sale, as well as the fantastic properties available practically next door.
Multiple houses of Elon Musk in East Gate Bel Air, Los Angeles
East Gate, located between Sunset Boulevard, Hornby Hills, and Beverly Glen is the oldest, most sought-after, and expensive area of Bel Air. The reason is simple: its proximity to a major thoroughfare, the significance of its lots, and notable neighbors living all around.
The typical home in this area is a gated estate, where tennis courts, fountains, and lavish gardens are a must. In terms of architecture, mansions here are diverse but French, Spanish, and Mediterranean styles prevail.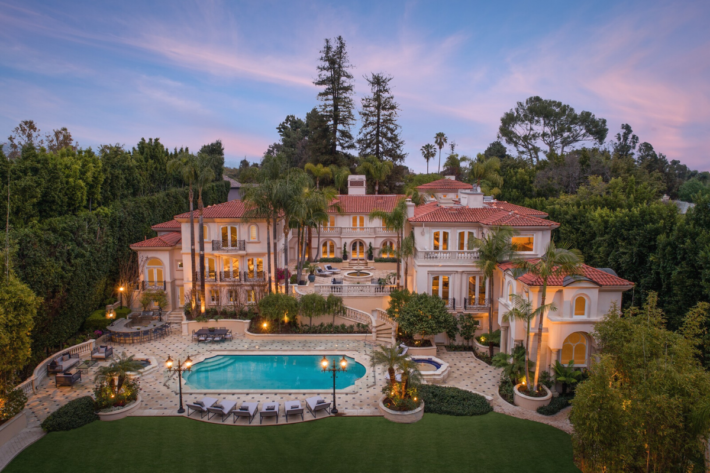 Residents enjoy all the services and amenities nearby; Bel Air Country Club offers an 18-hole golf course, and Bel Air Hotel invites residents into its exquisite restaurant and spa.
It is unsurprising that Elon Musk chose this particular area for his real estate investments.
Musk's first and the most lucrative purchase in the beloved neighborhood was a US$17M mansion, which the Tesla founder has owned since 2012. According to The Los Angeles Times, it has seven bedrooms and 10 bathrooms and includes a tennis court, a swimming pool, an expansive motor court, and is situated on a private knoll overlooking the noted Bel Air Country Club.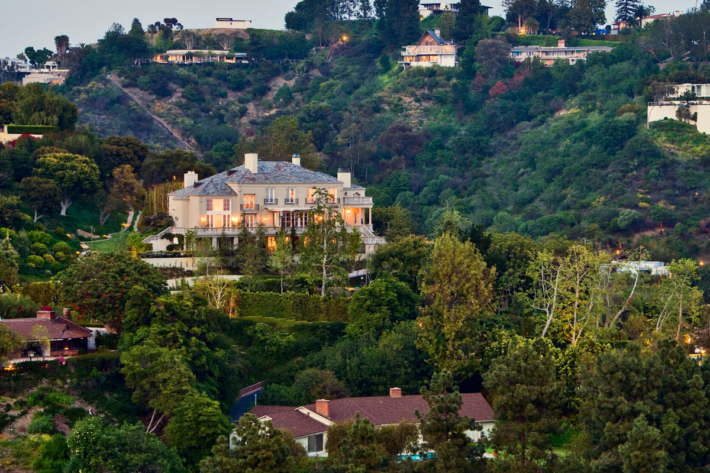 The Bel Air Mansion. Image by Sotheby's International Realty.
One year later, in 2013, Mr. Musk became the owner of yet another home in Bel Air, right next door to his previous purchase. It once was the home of another notable Bel Air resident, actor Genе Wilder (Willy Wonka & the Chocolate Factory), and cost the SpaceX founder US$6.75M.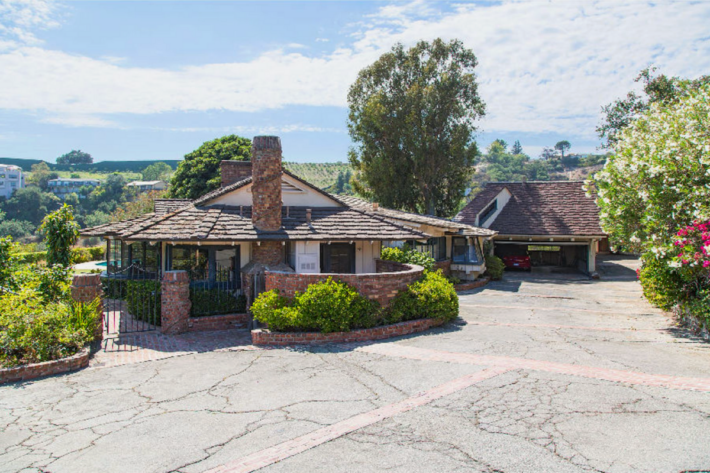 Gene Wilder's House. Image by Sotheby's International Realty.
According to the Robb Report, these two East Gate homes, 10911 and 10930 Chalon Road, recently were listed for a combined US$40 million.
The year 2015 was exceptionally gainful for Musk. The Tesla CEO and innovator acquired two houses, one after another: a ranch house for US$4.3M and US$20M mid-century mansion, on the same, two lavish streets of Bel Air: Chalon and Somera Roads. The total value of his real estate acquisitions currently is US$100M; and, according to Variety, Elon Musk is going to sell all of his real estate as a single lot.
Business Insider also confirms that the entire real estate portfolio, which Mr. Musk collected for years in one of the most prestigious and elite areas of Bel Air, is subject to sale.
On JamesEdition, we also have homes available for purchase in this sought-after neighborhood, with prices up to (a record for California) US$225 million.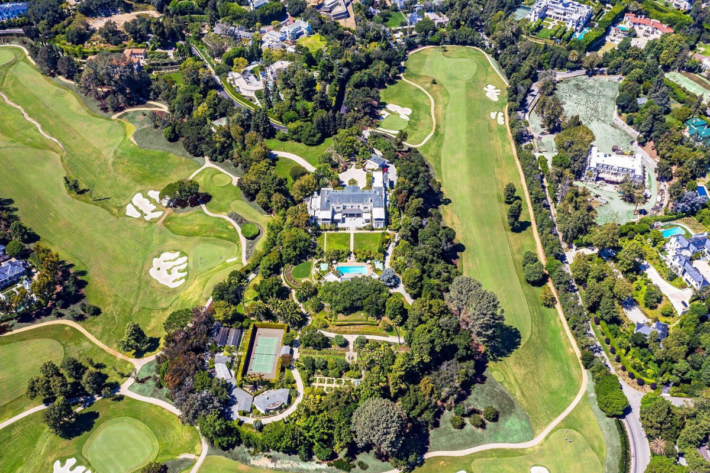 Casa Encantada in East Bel Air–probably the most expensive property ever sold in California (US$225,000,000)
View the listing
While the most affordable home is listed for a mere US$9.5 million.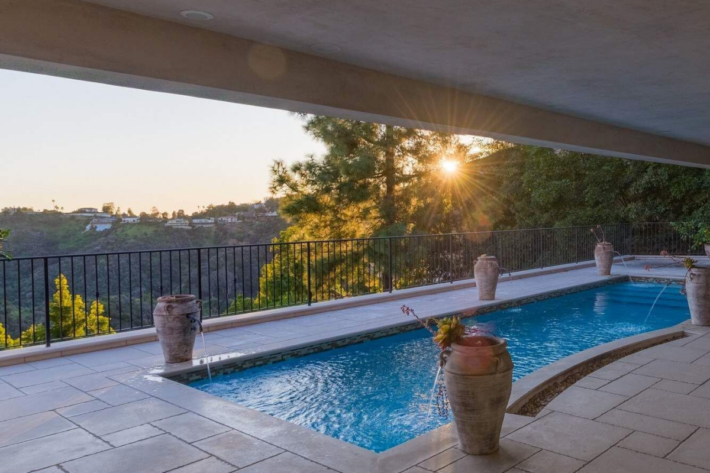 Mediterranean Villa on Prestigious Bel Air Rd. in East Gate Bel Air (US$9,500,000)
View the listing
Gated and private with absolute serenity, the property boasts stunning panoramic Stone Canyon views. A seldom-seen combination of elegance, premium style, and coziness, complete with an exclusive location in East Gate.
More affordable homes next door to Elon Musk in LA: take a look at Bel Air West Gate and Upper Bel Air
West Gate originates at the crossroads between Sunset Boulevard and Bellagio Road. It's literally a stone's throw from eastside Bel Air.
The real estate market here is distinguished by greater variety both in architecture and in the price scale. Many West Gate homes were redeveloped in the 60s, so it is not uncommon to find a modern and architecturally concise house alongside a lavish Spanish-style villa.
In the western part, privacy and security still are invariably non-negotiable for residents, and even curious tourists maintain a respectful distance.
If you are considering buying a house next door to Elon Musk in Bel Air, JamesEdition strongly encourages purchasing in the West Gate area.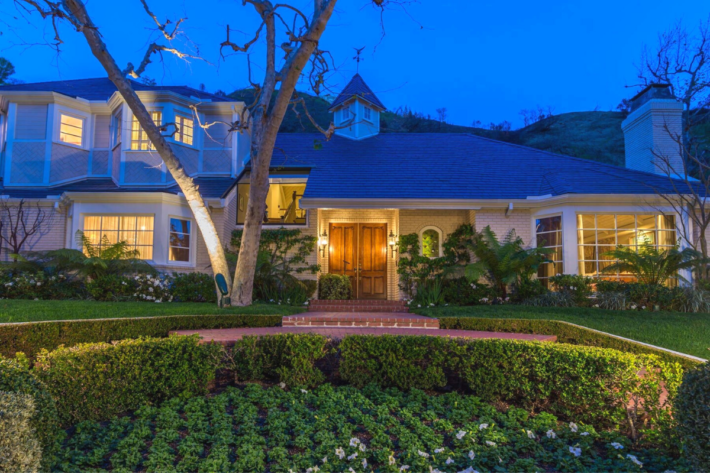 Bel Air tennis court estate in prestigious guard-gated Moraga Estates in West Gate Bel Air (US$ 6,850,000)
View the listing
This welcoming, traditional home, which you can find on our website, boasts a large yard with lighted tennis court and gorgeous pool. An extremely bright mansion in the heart of West Gate, Bel Air, this home is an excellent representation of the typical Los Angeles style and has everything you might need and more.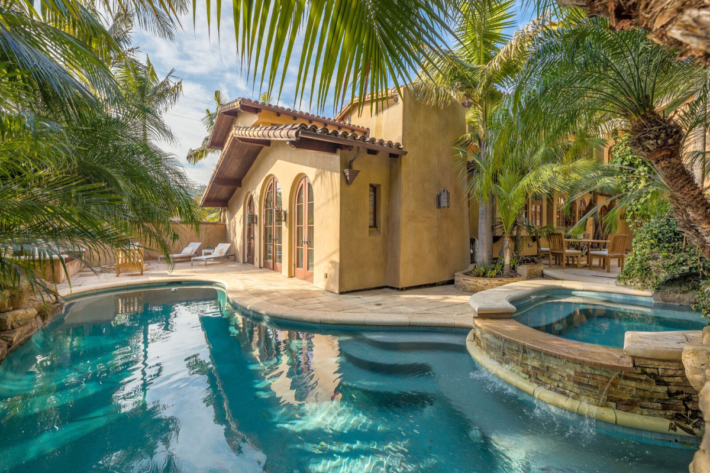 Gorgeous, Custom Spanish Villa in West Gate Bel Air (US$4,499,999)
View the listing
This gorgeous, genuinely Bel Air villa features exceptional details throughout.
Authentic barrel ceilings, exposed beams, and spacious rooms create a true Spanish gem. The backyard provides an unparalleled private setting with its lush landscaping, relaxing waterfalls, lagoon-style pool, barbecue, and fire pit: all ideal for entertaining.
It's impossible not to mention that Bel Air has a third area–Upper Bel Air. The entrance to Upper Bel Air is located slightly north of the West Gate, on Roscomare Road. This entire upscale LA neighborhood is designed in such a way that, the further north you search, the smaller the lots and, therefore, the prices. However, Upper Bel Air has a beautiful landscape, stunning ocean views, gorgeous homes, and unequivocal privacy.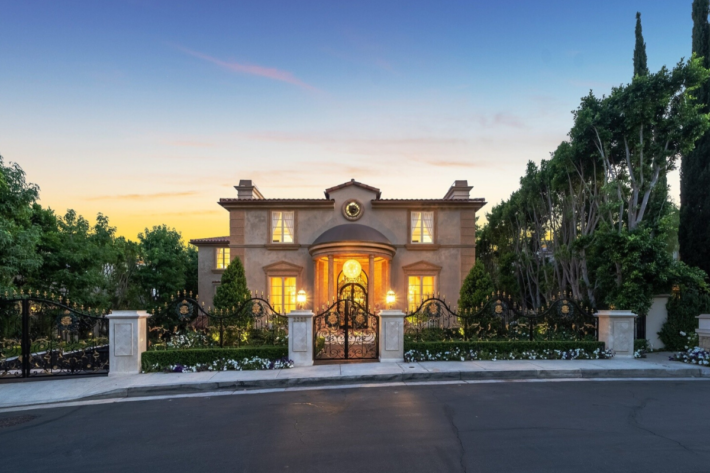 One-of-a-kind Versace-themed estate located in the gated community of Upper Bel Air (US$8,950,000)
View the listing
This unique, Versace-inspired estate is located in a gated community in Upper Bel Air.
Extensive use of Versace details creates an atmosphere of luxury and warm modernism. Relish the California sunshine as you entertain guests in the expansive, grassy yard, complete with swimming pool and spa.
Community amenities include tennis courts, basketball courts, a clubhouse, playgrounds, golf putting range, a dog park, gym, pool, and jacuzzi.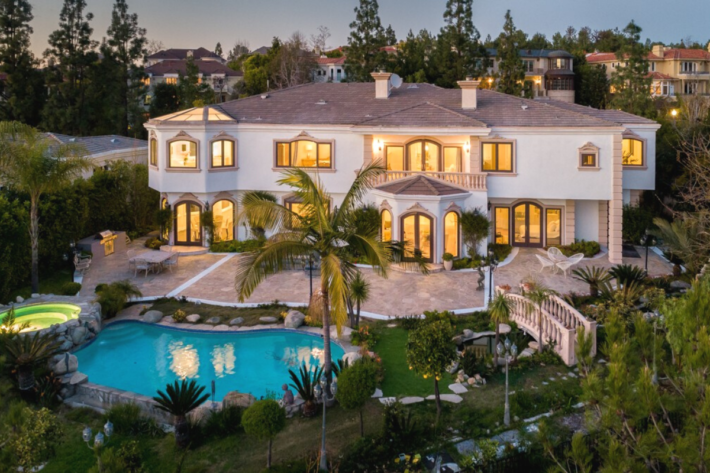 Mediterranean estate in the coveted Bel Air Crest, (US$ 6,499.000)
View the listing
This stunning Mediterranean estate is located in the coveted Bel Air Crest. With beautifully landscaped, park-like grounds, the home sits at the end of a long, gated drive.
Most importantly, the 24-hour guard gated community features world-class amenities such as tennis courts, gyms, pools, and a clubhouse.
Exclusive luxury insights
for newsletter subscribers only
Delivered every week to your inbox