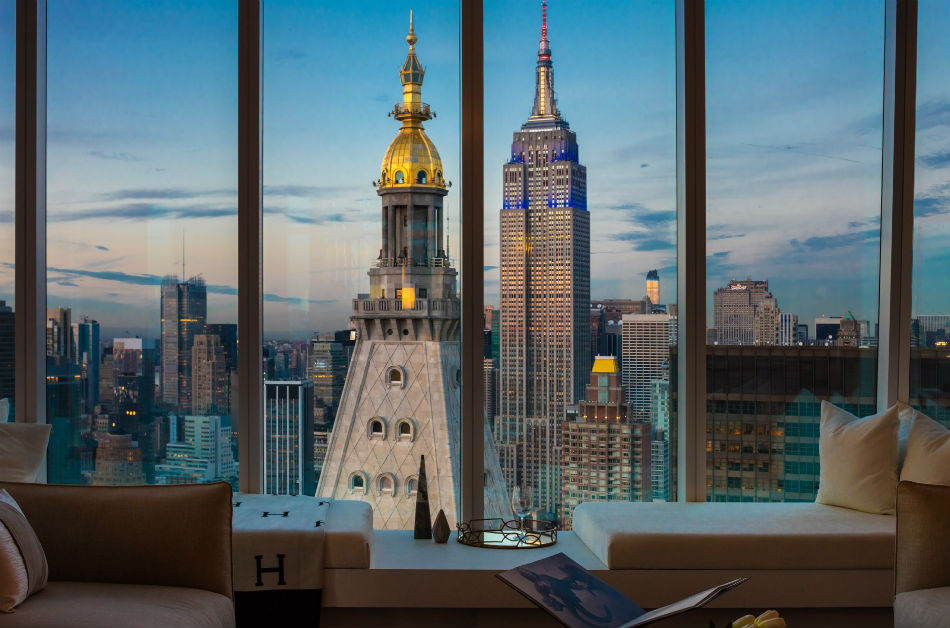 Skyscrapers of The Flatiron District.
New York penthouses: Flatiron district or Upper East Side?

New York keeps the crown as the most popular destination for premium class property buyers, leaving behind Los Angeles and Miami. Interestingly, the Flatiron district continues to attract interest: in 2018, it received more searches than Upper East Side penthouses. "The Flatiron District continues to be one of the most dynamic neighborhoods in New York City as the heart of Silicon Alley and the city's technology, advertising, media, and information (TAMI) sectors. With an increasing number of residential developments, more people are now able to call the Flatiron District home," says the Flatiron/23rd Street Partnership Business Improvement District (BID) 2018 annual report.

Beverly Hills: the Glens and Trousdale estates

Beverly Hills, The Glens

Beverly Glen, or the Glens, is one of the most expensive residential neighborhoods in Beverly Hills. The Glens has remained one of JamesEdition's most popular locations and often outperformed even Trousdale Estates, yet another prestigious, trendy and highly sought-after area in the hills. Local terraces offer spectacular views, and properties here is exceedingly well-maintained and tends to maintain its value over time.

Malibu: Point Dume and Colony Beach

Colony Beach is the most expensive neighborhood in Malibu. According to JamesEdition data, the average price of real estate here totals $12.5 mln. Point Dume, located off Pacific Coast Highway, is also in the list of fashionable locations with prices averaging $6.4 mln for a house. It is here, snuggled among the hills and stunning beaches, one will find the most popular residences, all featuring oceanfront terraces.

Miami: from Coral Gables to Hibiscus Island

Sean Combs, Gloria Estefan, and Shaquille O'Neal all live on Star Island, and last year three of the most in-demand properties on JamesEdition were on the island. Other most-viewed properties in Miami include the neighboring Palm Island and Hibiscus Island as well as Coral Gables to the south.

Atlanta, Paces

Tudor-style residences featuring ballrooms, wine cellars and vast parks on the property can be found in the hills of the Paces neighborhood to the northwest of Atlanta. One of the most viewed properties on JamesEdition is an estate located on 17 acres of land, with a tennis court, theater, infinity pool, formal and informal gardens.
Exclusive luxury insights
for newsletter subscribers only
Delivered every week to your inbox