2020 Tesla Model X Performance, $136,000, for sale in Munich, Germany.
Tesla just won the "Best Overall Luxury Brand" title for the second time in a row, after toppling Lexus from the spot in 2020. The recently announced Kelley Blue Book Brand Image Awards for 2021 put Tesla at the top of the luxury segment. That fact, in turn, places Tesla's most expensive models on a par with Lexus (which won "Most Trusted Luxury Brand") and – don't look so surprised – Porsche ("Best Styling Luxury Brand").
The award was determined via a poll of the opinions of 12,000 new-vehicle shoppers. Kelley Blue Book, a California-based vehicle valuation company founded in 1918, conducts its research annually, and 2019 was the last year when car enthusiasts voted for Lexus in the most number of categories. This year, Tesla also won in the "Best Value," "Most Refined," and "Best Performance" categories, which means it took four out of the six awards available in the luxury classification.
Even as other luxury brands catch up with all-electric vehicles of their own, it was the Model S sedan in 2012 that mainstreamed the idea of high-end luxury EVs and made the public realize that an electric sedan could be "cool." Today, the most expensive Tesla cars with the right options are still exclusive and attention-grabbing, from the entry-level Model 3 to the upcoming, futuristic Cybertruck and the game-changing Model S.
Tesla Model X
Price: $75,000-$133,638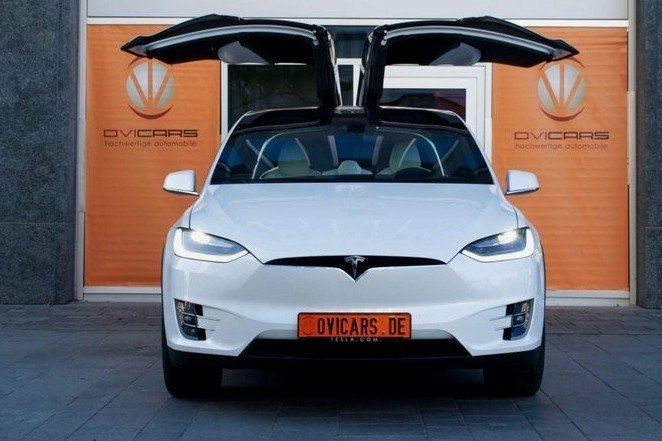 2020 Tesla Model X Performance with the carbon-fiber interior, approx. $136,000, for sale in Munich, Germany.
Tesla's first SUV is the Model X. Introduced in 2015, it is a mid-size luxury crossover based on the platform of the Model S sedan and uses novel "falcon-wing" doors in the rear that open straight upwards. All Model Xs come with all-wheel drive and a dual motor electric system driving through a single-speed transaxle gearbox, but various outputs and ranges are available. The quickest is the P100D, which can sprint from 0-100 km/h in just 3.1 seconds, which was previously the realm of hardcore supercars. The Model X comes with Tesla's "Autopilot" system as standard and a full self-driving system is on the options list.
Among the most expensive Tesla Model Xs currently listed on JamesEdition is a 2020 model finished in Pearl White Multi Coat over white and black with carbon fiber trim. Located in Germany, it shows just 8988 km (5585 mi).
Tesla Roadster
Estimated price: $200,000-$250,000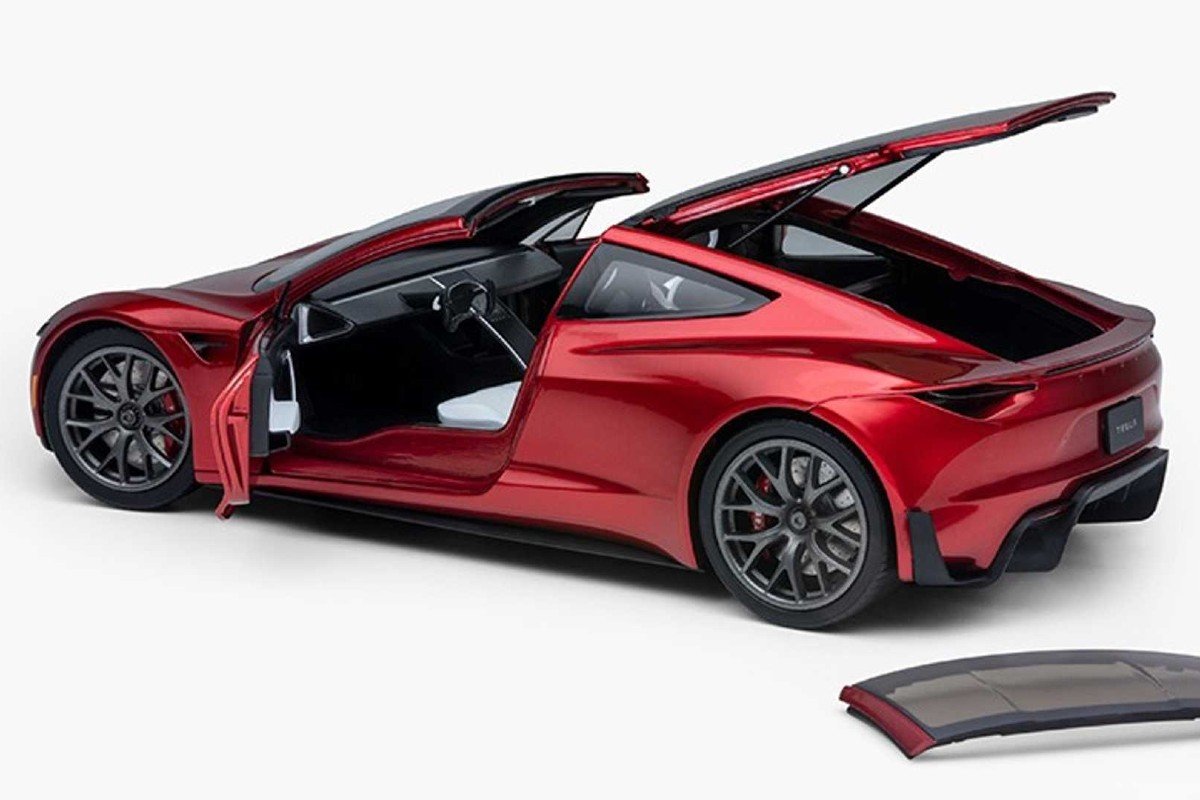 Tesla Roadster.
Tesla's first production automobile was the Lotus Elise-based Roadster, built from 2008-12. In 2016 the company announced an all-new second generation Roadster, with production planned to start in 2022. Unlike most "roadsters," this car won't be a soft top but a two-door, 2+2 coupe with a removable glass roof. It also claims a 0-60 time in less than two seconds thanks to the high output of its triple-motor (two rear, one front) system and all-wheel drive. The price is expected to come in at somewhere in the low- to mid-$200,000 range.
Tesla Model 3
Price: $49,000-$70,500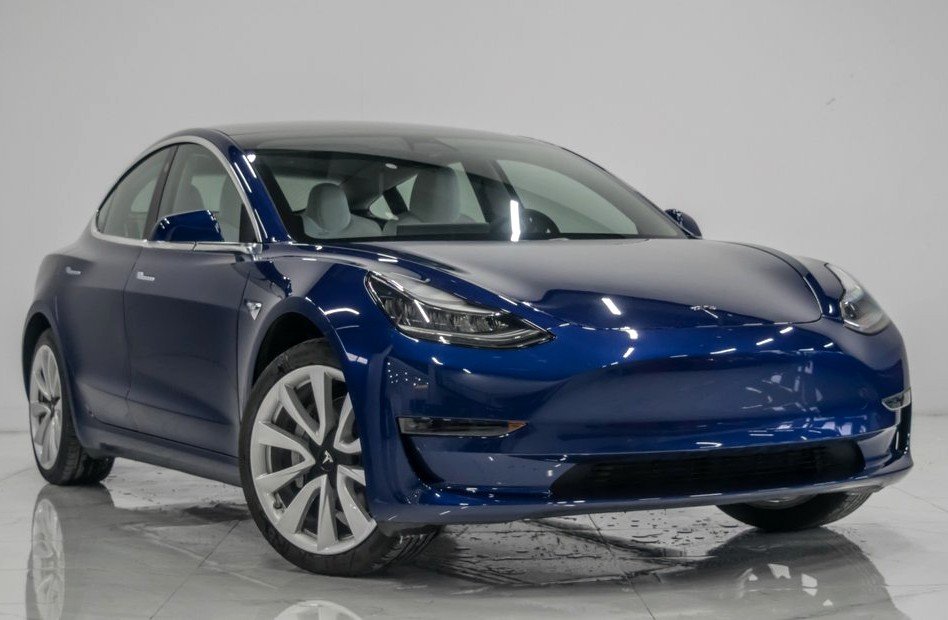 2020 Tesla Model 3, $45,000, for sale in Toronto, Canada.
Tesla introduced the Model 3 for 2017 as its lower-priced, volume seller and since then has become the best-selling electric car of all time. Even so, the Model 3 retains the distinctive Tesla shape and the most expensive Tesla Model 3s with the right options can be quite pricey.
The highest priced version on JamesEdition, for example, is a brand new 2021 model in the Long Range Dual Motor trim. That means it has the two-motor system with all-wheel drive (the standard car comes with one motor and rear-wheel drive) and a range of 353 miles (568 km).
Tesla Model S
Price: $39,900-$63,700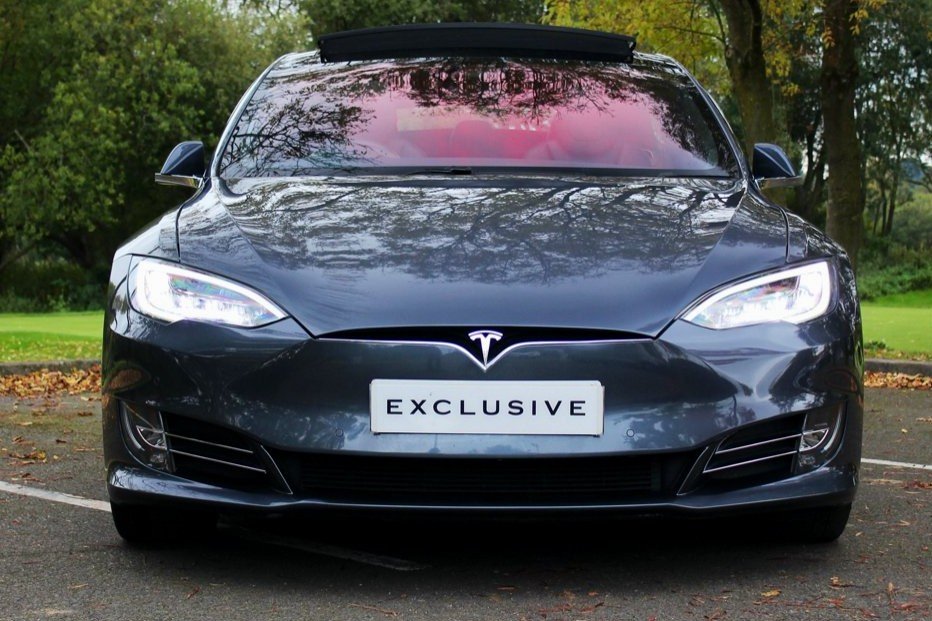 2017 Tesla Model S, approx. $62,500, for sale in Birmingham, UK.
More than perhaps any other electric car, the Tesla Model S showed the world not only the efficiency and sustainability advantages of an EV but also the performance advantages of an electric drivetrain. There have been electric cars since the very beginning of the automobile, but the Model S was the first usable, daily-drivable EV that was also sleek, cool, and aspirational. When production of the Model S started in 2012, it made Tesla a household name and did it without paid advertising. Styled and priced like a conventional luxury sedan, it was decidedly different underneath and properly equipped cars with "Ludicrous" or "Insane" modes will get off the line more quickly than almost any other automobile on sale today. Safety ratings are also top notch, and the Model S comes with a range of up to 402 miles (647 km).
While a 2021 Tesla Model S starts at over $69,000 in the U.S., the highest priced Model S currently on JamesEdition is a 2018 model priced at less than $64,000. Located in Canada, it is a 100D model finished in red over black and comes with Autopilot and air suspension.
Tesla Model Y
Price: $41,990-$59,990
Tesla Model Y.
One of Tesla's newest automobiles is the Model Y, an electric compact crossover utility vehicle unveiled in 2019. Based on the same platform as the Model 3 sedan but with a raised ride height and roomier interior, it is smaller and less expensive than Tesla's other SUV offering, the Model X. Like the Model 3, the Model Y can be had with a single motor rear-wheel drive drivetrain or a dual motor all-wheel drive system, and comes with a variety of output and ranges.
There are currently no Tesla Model Ys listed on JamesEdition, but the standard model starts at a remarkably low $41,990. Upgrading to the Model Y Long Range costs $49,990 and the Model Y Performance raises the price to $59,990.
Tesla Cybertruck
Estimated starting price: $39,900-$49,900
Tesla Cybertruck.
One of the most controversial, polarizing, and futuristic new vehicles in recent memory, the Tesla Cybertruck was unveiled in 2019 and production is scheduled to begin later this year at Tesla's new factory in Austin, Texas. The official unveiling took place in Los Angeles during November 2019, the same setting as the similarly futuristic 1982 film Blade Runner. The Cybertruck's shape was inspired by that film and the underwater Lotus Esprit used in The Spy Who Loved Me.
The frame is a unibody unlike most trucks which are body-on-frame, and the body panels are made of cold-rolled stainless steel that is reportedly bullet-resistant. Available drive configurations will include a single motor rear-wheel drive model, a dual-motor all-wheel drive model, or a tri-motor all-wheel drive model with two front motors and one rear. Base, single motor models should be good for 250 miles of range, a tow rating of 7500 pounds, and a 0-60 mph time of 6.5 seconds. Base rear-drive models will start at $39,900, and all-wheel drive models will start at $49,900. A Tesla ATV will also be available as an optional extra with the Cybertruck, while other features include self-leveling suspension, on-board power invertors, an air compressor, and Tesla's Autopilot system.