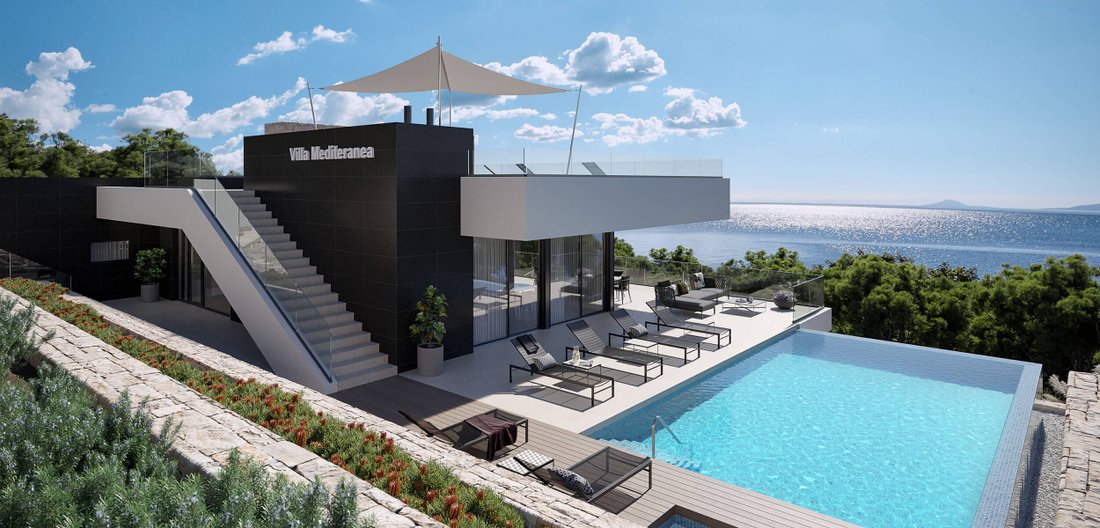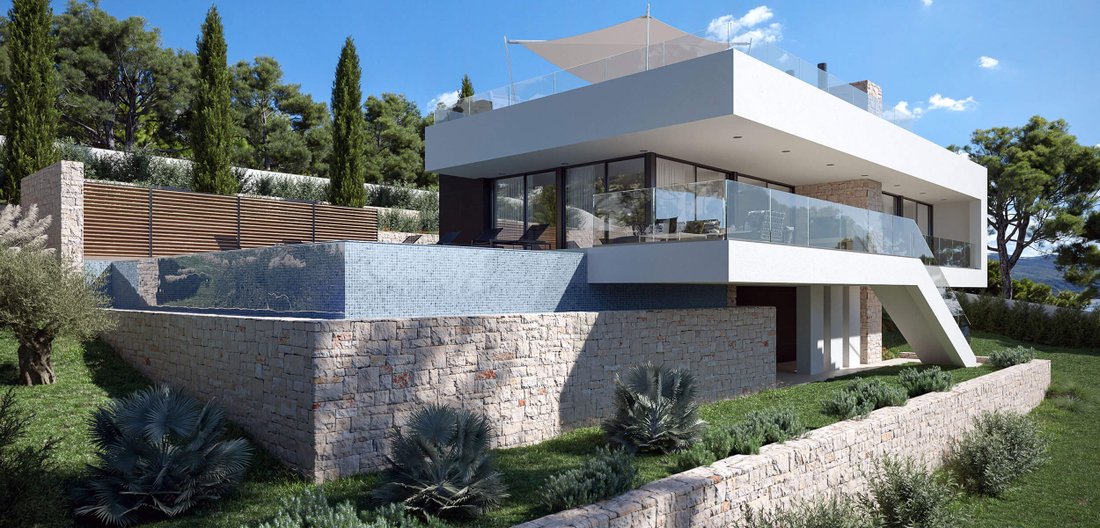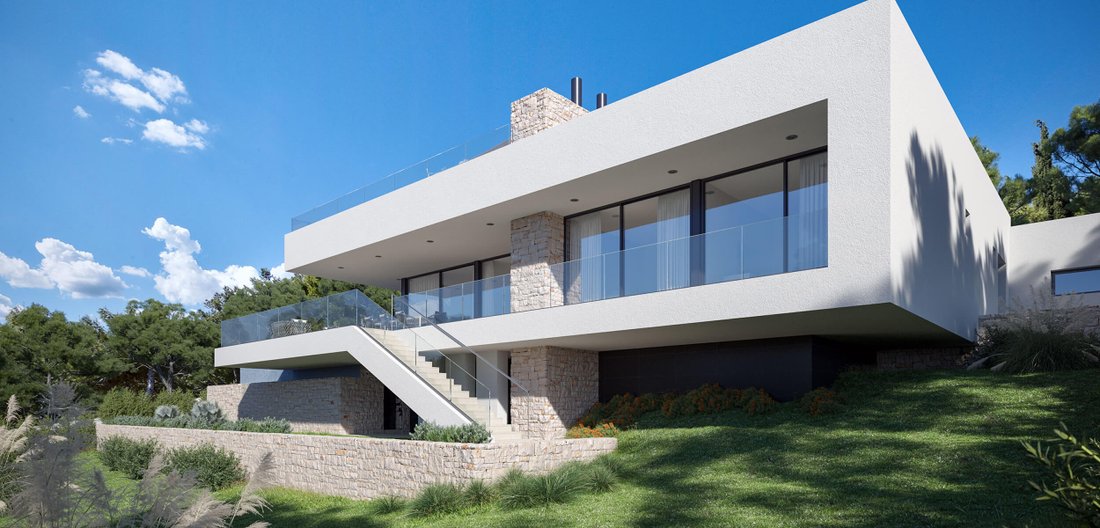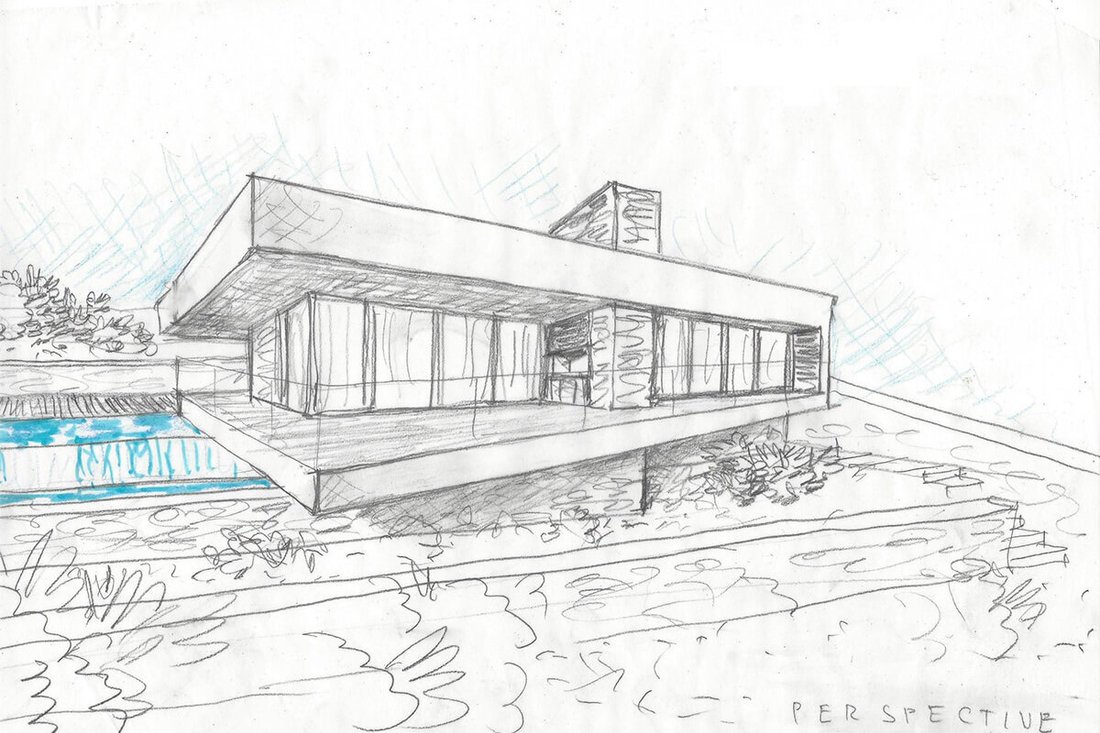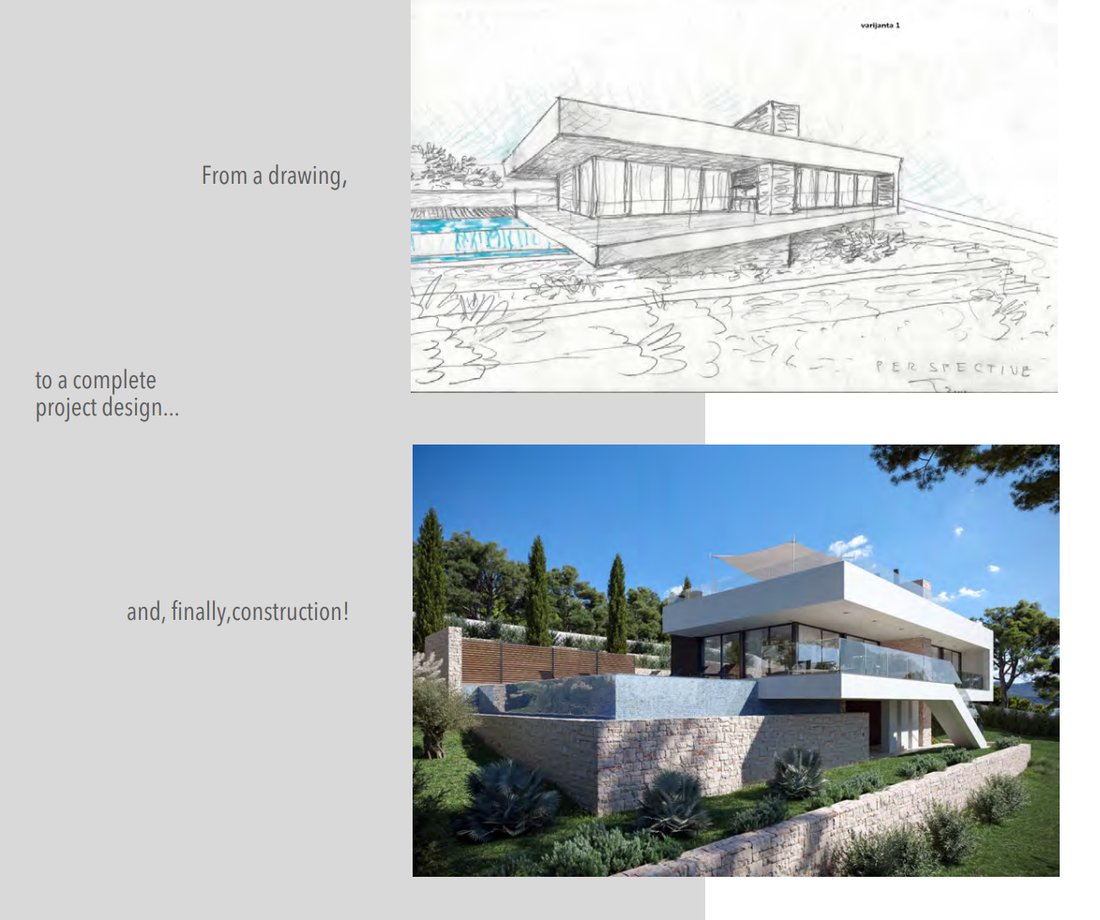 Your Mediterranean Style Villa New Development
4 Beds
4 Baths
2,961 sqft
27,718 sqft lot
Welcome to Villa Mediterranea, your new eco villa development for 2024. Designed to offer a prime summer experience in Europe, this villa captures the essence of Mediterranean living. Located on a slo
Welcome to Villa Mediterranea, your new eco villa development for 2024. Designed to offer a prime summer experience in Europe, this villa captures the essence of Mediterranean living. Located on a slope with stunning panoramic views of the sea and the islands, Villa Mediterranea provides the perfect setting to enjoy the sun, the sea, and the Mediterranean ambiance.

Features and Amenities

Villa Mediterranea is equipped with all the necessary facilities and amenities to ensure a luxurious and comfortable stay. Some of the key features include:

1. Signature Interior Design: The villa boasts a unique and stylish interior design that complements the Mediterranean atmosphere.

2. Spacious Terraces: Enjoy the breathtaking views and soak up the sun on the villa's spacious terraces.

3. Outdoor BBQ Grill: Host gatherings and enjoy outdoor dining with the convenient outdoor BBQ grill.

4. Large Pool with Spillover: Take a refreshing dip in the large pool that comes with a spillover feature, adding to the overall ambiance of the villa.

5. Outdoor Jacuzzi Hot Tub: Relax and unwind in the outdoor Jacuzzi hot tub, while enjoying the beautiful surroundings.

6. Spa & Wellness Facility: Indulge in ultimate relaxation with the villa's large spa & wellness facility, complete with a gym and an indoor sauna.

7. Lounge Bar Style Terrace: On the flat roof of the villa, you'll find a terrace built in a lounge bar style, offering a magnificent view of the sea.

Creating a Project

Before the project begins, we prioritize consultation and getting to know our clients. This phase is crucial to understand your wishes and evaluate mutual compatibility. We believe in forming an intimate relationship with our clients, as it helps us create a design that truly reflects their vision.

Design plan drafting is a meticulous process that requires our full attention, integration of intellects, and emotional stimulation. We take the time to understand you and ensure that every detail is carefully considered.

Application Process

Please note that we only accept applications from serious investors who are genuinely interested in this unique opportunity. As Villa Mediterranea is a high-end development, we want to ensure that we work with individuals who are convinced and committed to the project.

If you are a serious investor and would like to learn more about Villa Mediterranea, schedule a visit, or receive additional information, please contact us.

We look forward to working with you to create your dream villa for the next summer prime time in Mediterranean Europe or anywhere else.

We are your IBN-certified experts for sustainable and healthy homes.

Disclaimer: The sales exposé is based on the provided context. The pricing and availability may vary. Please contact the relevant parties for accurate and up-to-date information.

Your Contact Data

If you are serious interested please authorize us to refer your contact data to the seller (first & last name, phone number, email).

FX-Service

If you have to change your currency into EUR or others we will support you also with:

Unbeatable Exchange Rates – ensure clients always achieve the best exchange rates, effectively increasing their budget.

Free market analysis to ensure clients purchases at the right point within their time frame – Buying at the right time is key to saving clients' money on their purchase, the currency markets can move up to 4% per day.

Free transactions – Clients can benefit from a completely free service, the client has no charges to send money overseas.

Same day payments – Money sent and received within just hours, payment confirmations are automatically sent. We also forward confirmation to you so you are always kept up to date with any progress on transactions that take place.

Named Client Accounts- We create accounts in the clients name, so when sending/receiving funds to and from solicitors and notaries there are no third party issues.

One point of contact- Personal tailor made service for you – You always have one point of contact, we pride ourselves on service, personal touch is key to maintaining a healthy long term relationship.

Tailor made solutions and contracts (Forward Contracts) – We can fix an exchange rate for up to two years so clients are not exposed to volatile movements on the market.

Financial tools to mitigate clients exposure (Stop loss, Limit orders) – with expert knowledge on the markets we protect clients from volatile movements with various options and tools on the market.

FCA Regulated – Clients have complete peace of mind as all of our liquidity partners are fully authorized and regulated, all funds are held in segregated client accounts to ensure 100% safety of clients funds.
Features
Features
Lot
Indoor
Stone Countertops

High Ceiling

Washer Dryer

Kitchen island

Laundry Room

Walk In Closet

Basement

Gas Stovetop
Outdoor
Get in Touch
Please provide the agent with the necessary listing details.
Ref no. 12977570
Villa
in
Dubai, Dubai, United Arab Emirates
Price On Request
Explore the Area
Saudi Arabia - The World Islands - Dubai - United Arab Emirates, Dubai, Dubai, United Arab Emirates.
See on Google Maps
About the Building
Year built

2024

Floors

3

Property type

Villa

Emissions

A

Consumption

A
You have inquired about this property
The agent will contact you soon by
Listed by
About
WE ARE YOUR Experts in

building equity where you make memories

Luxury Co-Owning

Second-
WE ARE YOUR Experts in

building equity where you make memories

Luxury Co-Owning

Second-Homes

Building Biology

Healthy Homes

Sustainability

Real Estate

Insurance

Financial

Advisory

since

1993

Office Locations

Office Stuttgart-Boeblingen (GERMANY)
next to U.S. Army Garrison Stuttgart (Patch/Kelly)
& Panzerkaserne Boeblingen

Office Zagreb (CROATIA)

Office Opatija (CROATIA)

Office Zurich (SWITZERLAND)
(Partnership welcome)

Office London (UK)
(Partnership welcome)

SELL, PART-SELL, TRANSFER, RESALE

Make your next move

Whether you want to sell your entire holiday home, or sell or transfer your co-ownership-shares, we have competitive and flexible options for you.

Own an amazing second home, but don't use it very often?
Sell part of your home to us, and keep the amount of ownership that's right for you, from 1/8 to 1/2.
Leave the management to us!

Kind regards | Srdačan pozdrav
Saludos | Saudações | Salutations | 此致敬意 |
宜しく御願いいたします

Mr. Basic

Build equity where you make memories.
Registered on JamesEdition
2023
Address
Palit 102, 51280, Rab, Croatia
Phone number