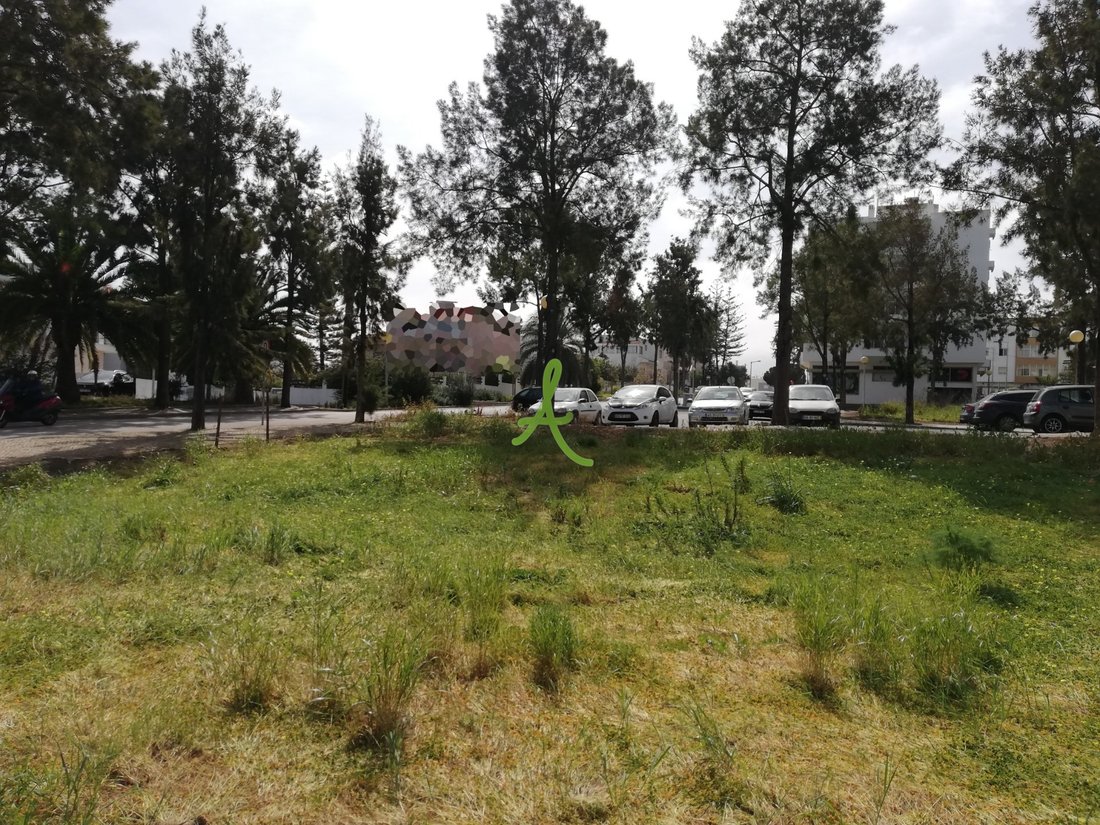 Portimão Land
$650,433
4,069 sqft
4,069 sqft lot
$159/sqft
Plot of land in Portimão, with feasibility for construction of a building with 25 apartments and 8 floors.
Located in a residential area, highly valued for its proximity to the city center and com
Plot of land in Portimão, with feasibility for construction of a building with 25 apartments and 8 floors.
Located in a residential area, highly valued for its proximity to the city center and commercial areas, schools and beaches.
The view to the west is open to the countryside.
The lot has 377.50 m².

Portimão is a thriving cosmopolitan city that has become one of the main tourist destinations in the Algarve. In addition to excellent beaches, easy access to golf courses and a wide range of services and entertainment activities, Portimão offers the beauty of the Ria de Alvor. It's a place where fun-loving tourists eager to discover the city's nightlife and leisure activities will be as satisfied as nature lovers who want to spend their days watching migratory birds in the serene landscape of the protected Ria de Alvor.

Spectacular beaches have transformed Portimão into the welcoming and dynamic city it is today. Beaches of fine and golden area, framed by carved cliffs, form the natural landscape of this coast, providing endless sunny days and the practice of a large number of water sports. Sailing, windsurfing, water skiing, diving and deep sea fishing complement the boat trips that explore the caves and natural tunnels or that sail from the Arade River to the city of Silves.

East of Portimão are calm waters, marshy terrain and sand dunes belonging to the protected area of ​​the Alvor estuary, a natural reserve for dozens of species of migratory birds and an atmosphere of natural beauty that can be best admired by boat. In addition to wildlife, the Ria also provides an admirable opportunity to observe the techniques of local workers who calmly carry out the tasks that guarantee them a livelihood: salt harvesting and shellfish and fish farming in the waters of the estuary.

After a sunny day, the city of Portimão offers a lot of fun and activities. The quayside restaurants are perfect to try a local snack, sardines served on homemade bread or a complete meal made up of local soups, followed by a whelk feijoada, seafood rice or fried cuttlefish. The traditional sweets and desserts – the "morgados", the "egg balls" and the "full figs" – are based on local products from the region, such as figs and almonds. The coastal area is ideal for leisurely strolls, and the exclusive Clube Naval offers fabulous restaurants overlooking the harbour.

There are many opportunities for shopping in Portimão, whether in the narrow streets of the historic centre, full of local handicrafts, or in the modern shopping centre. A look at the shops in the historic center is more picturesque and ideal for purchasing local pieces of wicker, lace and embroidery, ceramics and copper utensils. The trendy boutiques in the Praia da Rocha area are also very popular for "indispensable" items for the holidays.

As with most cities and towns along the Algarve coast, the destructive effects of the 1755 earthquake left little sign of Portimão's past splendor. All that remains of the original church of Nossa Senhora da Conceição, from the 15th century, is the portal, a gargoyle and a Gothic buttress, the rest will have been rebuilt in the 18th and 19th centuries. The mix of architectural styles of the austere Colégio dos Jesuítas is also due to successive reconstruction works over the centuries, but it houses the largest church in the Algarve and is also worth a visit. Many places of historical interest that bear witness to the presence of the ancient populations of the Algarve can be found further afield. The archaeological site of Abicada contains remains of Roman villas from the 1st and 4th centuries, there is an important cemetery from the Neolithic/Chalcolithic period in Alcalar and the Moorish architecture of the chapels of São João and São Pedro evokes the sacred places where Muslims buried their religious ascetics - the marabouts.

Golf lovers have several courses available, including the Alto Golf and Country Club, the Morgado course and the famous Penina Championship courses.

In Portimão, there will never be anything left to do. If the sun and beaches aren't enough, lots of fun awaits just around the corner.

Terreno en Portimão, con viabilidad para la construcción de un edificio de 25 apartamentos y 8 pisos.
Situada en una zona residencial, muy valorada por su cercanía al centro de la ciudad ya zonas comerciales, escolares y de playa.
La vista hacia el oeste está abierta al campo.
El lote tiene 377.50 m².

Portimão es una próspera ciudad cosmopolita que se ha convertido en uno de los principales destinos turísticos del Algarve. Además de excelentes playas, fácil acceso a campos de golf y una amplia gama de servicios y actividades de entretenimiento, Portimão ofrece la belleza de la Ría de Alvor. Es un lugar donde los turistas amantes de la diversión deseosos de descubrir la vida nocturna y las actividades de ocio de la ciudad quedarán tan satisfechos como los amantes de la naturaleza que quieran pasar sus días observando las aves migratorias en el sereno paisaje de la protegida Ría de Alvor.

Playas espectaculares han transformado a Portimão en la ciudad acogedora y dinámica que es hoy. Playas de fina y dorada zona, enmarcadas por tallados acantilados, forman el paisaje natural de esta costa, propiciando interminables días de sol y la práctica de un gran número de deportes náuticos. Vela, windsurf, esquí acuático, buceo y pesca de altura complementan los paseos en barco que exploran las cuevas y túneles naturales o que navegan desde el río Arade hasta la ciudad de Silves.

Al este de Portimão hay aguas tranquilas, terreno pantanoso y dunas de arena pertenecientes al área protegida del estuario de Alvor, una reserva natural para decenas de especies de aves migratorias y un ambiente de belleza natural que se puede admirar mejor en barco. Además de la fauna, la Ría también ofrece una admirable oportunidad para observar las técnicas de los trabajadores locales que llevan a cabo con serenidad las tareas que les garantizan el sustento: la recolección de sal y el cultivo de mariscos y peces en las aguas de la ría.

Después de un día soleado, la ciudad de Portimão ofrece mucha diversión y actividades. Los restaurantes del muelle son perfectos para probar un bocado local, sardinas servidas en pan casero o una comida completa a base de sopas locales, seguida de una feijoada hecha con buccinos, arroz marinero o chipirones fritos. Los dulces y postres tradicionales –los "morgados", las "bolas de huevo" y los "higos llenos"– se basan en productos autóctonos de la comarca, como los higos y las almendras. La zona costera es ideal para paseos tranquilos, y el exclusivo Clube Naval ofrece fabulosos restaurantes con vistas al puerto.

Hay muchas oportunidades para ir de compras en Portimão, ya sea en las estrechas calles del centro histórico, llenas de artesanías locales, o en el moderno centro comercial. Una mirada a las tiendas del centro histórico es más pintoresca e ideal para adquirir piezas locales de mimbre, encajes y bordados, cerámica y utensilios de cobre. Las boutiques de moda en el área de Praia da Rocha también son muy populares para artículos "indispensables" para las vacaciones.

Como ocurre con la mayoría de las ciudades y pueblos de la costa del Algarve, los efectos destructivos del terremoto de 1755 dejaron pocas señales del pasado esplendor de Portimão. De la iglesia original de Nossa Senhora da Conceição, del siglo XV, sólo queda la portada, una gárgola y un contrafuerte gótico, el resto habrá sido reconstruido en los siglos XVIII y XIX. La mezcla de estilos arquitectónicos del austero Colégio dos Jesuítas también se debe a las sucesivas obras de reconstrucción a lo largo de los siglos, pero alberga la iglesia más grande del Algarve y también merece una visita. Más lejos se encuentran muchos lugares de interés histórico que atestiguan la presencia de las antiguas poblaciones del Algarve. El yacimiento arqueológico de Abicada contiene restos de villas romanas de los siglos I y IV, hay un importante cementerio del Neolítico/Calcolítico en Alcalar y la arquitectura morisca de las ermitas de São João y São Pedro evoca los lugares sagrados donde enterraban los musulmanes sus ascetas religiosos - los morabitos.

Los amantes del golf tienen a su disposición varios campos, entre ellos el Alto Golf and Country Club, el campo Morgado y los famosos campos Penina Championship.

En Portimão, nunca le faltarán cosas que hacer. Si el sol y las playas no son suficientes, mucha diversión te espera a la vuelta de la esquina.

Grundstück in Portimão, mit Machbarkeit für den Bau eines Gebäudes mit 25 Wohnungen und 8 Etagen.
Das Hotel liegt in einem Wohngebiet, das wegen seiner Nähe zum Stadtzentrum und zu Geschäftsvierteln, Schulen und Stränden sehr geschätzt wird.
Der Blick nach Westen ist offen ins Grüne.
Das Grundstück hat 377,50 m².

Portimão ist eine blühende Weltstadt, die zu einem der wichtigsten Touristenziele an der Algarve geworden ist. Neben ausgezeichneten Stränden, einfachem Zugang zu Golfplätzen und einer breiten Palette an Dienstleistungen und Unterhaltungsaktivitäten bietet Portimão die Schönheit der Ria de Alvor. Es ist ein Ort, an dem lebenslustige Touristen, die das Nachtleben und die Freizeitaktivitäten der Stadt entdecken möchten, ebenso zufrieden sein werden wie Naturliebhaber, die ihre Tage damit verbringen möchten, Zugvögel in der ruhigen Landschaft der geschützten Ria de Alvor zu beobachten.

Spektakuläre Strände haben Portimão in die einladende und dynamische Stadt verwandelt, die sie heute ist. Feine und goldene Strände, eingerahmt von geschnitzten Klippen, bilden die natürliche Landschaft dieser Küste und bieten endlose Sonnentage und die Ausübung einer großen Anzahl von Wassersportarten. Segeln, Windsurfen, Wasserski, Tauchen und Hochseefischen ergänzen die Bootsfahrten, die die Höhlen und natürlichen Tunnel erkunden oder vom Fluss Arade in die Stadt Silves segeln.

Östlich von Portimão befinden sich ruhige Gewässer, sumpfiges Gelände und Sanddünen, die zum Schutzgebiet der Alvor-Mündung gehören, ein Naturschutzgebiet für Dutzende von Zugvogelarten und eine Atmosphäre von natürlicher Schönheit, die man am besten mit dem Boot bewundern kann. Neben der Tierwelt bietet die Ria auch eine bewundernswerte Gelegenheit, die Techniken lokaler Arbeiter zu beobachten, die in Ruhe die Aufgaben ausführen, die ihnen ihren Lebensunterhalt sichern: Salzernte und Schalentier- und Fischzucht in den Gewässern der Mündung.

Nach einem sonnigen Tag bietet die Stadt Portimão viel Spaß und Aktivitäten. Die Restaurants am Kai sind perfekt, um einen lokalen Snack, Sardinen in hausgemachtem Brot oder eine komplette Mahlzeit aus lokalen Suppen zu probieren, gefolgt von einer Feijoada aus Wellhornschnecken, Meeresfrüchtereis oder gebratenem Tintenfisch. Die traditionellen Süßspeisen und Desserts – die "Morgados", die "Eierbällchen" und die "Vollfeigen" – basieren auf lokalen Produkten aus der Region, wie Feigen und Mandeln. Die Küstenregion ist ideal für gemütliche Spaziergänge und der exklusive Clube Naval bietet fabelhafte Restaurants mit Blick auf den Hafen.

In Portimão gibt es viele Einkaufsmöglichkeiten, sei es in den engen Gassen der Altstadt voller lokaler Handwerkskunst oder im modernen Einkaufszentrum. Ein Blick in die Geschäfte in der Altstadt ist malerischer und ideal, um lokale Korbwaren, Spitzen und Stickereien, Keramik und Kupferutensilien zu erwerben. Auch die trendigen Boutiquen im Viertel Praia da Rocha sind sehr beliebt für "unverzichtbare" Artikel für die Feiertage.

Wie bei den meisten Städten entlang der Küste der Algarve hinterließen die zerstörerischen Auswirkungen des Erdbebens von 1755 kaum Spuren von Portimãos früherer Pracht. Von der ursprünglichen Kirche Nossa Senhora da Conceição aus dem 15. Jahrhundert sind nur noch das Portal, ein Wasserspeier und ein gotischer Strebepfeiler übrig, der Rest wurde im 18. und 19. Jahrhundert wieder aufgebaut. Die Mischung der architektonischen Stile des strengen Colégio dos Jesuítas ist auch auf sukzessive Wiederaufbauarbeiten im Laufe der Jahrhunderte zurückzuführen, aber es beherbergt die größte Kirche der Algarve und ist ebenfalls einen Besuch wert. Viele Orte von historischem Interesse, die von der Anwesenheit der alten Bevölkerung der Algarve zeugen, sind weiter entfernt zu finden. Die archäologische Stätte von Abicada enthält Überreste römischer Villen aus dem 1. und 4. Jahrhundert, in Alcalar gibt es einen wichtigen Friedhof aus der Jungsteinzeit/Kalksteinzeit, und die maurische Architektur der Kapellen von São João und São Pedro erinnert an die heiligen Orte, an denen Muslime begraben wurden ihre religiösen Asketen - die Marabuts.

Golfliebhabern stehen mehrere Golfplätze zur Verfügung, darunter der Alto Golf and Country Club, der Morgado Course und die berühmten Penina Championship Courses.

In Portimão wird es Ihnen nie an Aktivitäten mangeln. Wenn Sonne und Strand nicht ausreichen, wartet jede Menge Spaß gleich um die Ecke.

Terrain à Portimão, avec possibilité de construction d'un immeuble de 25 appartements et 8 étages.
Situé dans un quartier résidentiel, très apprécié pour sa proximité avec le centre-ville et les zones commerciales, les écoles et les plages.
La vue à l'ouest est ouverte sur la campagne.
Le terrain a 377,50 m².

Portimão est une ville cosmopolite florissante qui est devenue l'une des principales destinations touristiques de l'Algarve. En plus d'excellentes plages, d'un accès facile aux terrains de golf et d'un large éventail de services et d'activités de divertissement, Portimão offre la beauté de la Ria de Alvor. C'est un endroit où les touristes qui aiment s'amuser et désireux de découvrir la vie nocturne et les activités de loisirs de la ville seront aussi satisfaits que les amoureux de la nature qui veulent passer leurs journées à observer les oiseaux migrateurs dans le paysage serein de la Ria de Alvor protégée.

Des plages spectaculaires ont transformé Portimão en la ville accueillante et dynamique qu'elle est aujourd'hui. Des plages de zone fine et dorée, encadrées de falaises sculptées, forment le paysage naturel de cette côte, offrant d'interminables journées ensoleillées et la pratique d'un grand nombre de sports nautiques. La voile, la planche à voile, le ski nautique, la plongée et la pêche en haute mer complètent les excursions en bateau qui explorent les grottes et les tunnels naturels ou qui naviguent de la rivière Arade à la ville de Silves.

À l'est de Portimão se trouvent des eaux calmes, un terrain marécageux et des dunes de sable appartenant à la zone protégée de l'estuaire d'Alvor, une réserve naturelle pour des dizaines d'espèces d'oiseaux migrateurs et une atmosphère de beauté naturelle qui peut être mieux admirée en bateau. Outre la faune, la Ria offre également une occasion admirable d'observer les techniques des ouvriers locaux qui accomplissent sereinement les tâches qui leur garantissent leur gagne-pain : récolte du sel et conchyliculture et pisciculture dans les eaux de l'estuaire.

Après une journée ensoleillée, la ville de Portimão offre beaucoup de plaisir et d'activités. Les restaurants à quai sont parfaits pour goûter une collation locale, des sardines servies dans du pain maison ou un repas complet composé de soupes locales, suivi d'une feijoada à base de bulots, de riz aux fruits de mer ou de seiches frites. Les douceurs et desserts traditionnels – les « morgados », les « boules aux œufs » et les « figues entières » – sont à base de produits locaux de la région, comme les figues et les amandes. La zone côtière est idéale pour les promenades tranquilles et l'exclusif Clube Naval propose de fabuleux restaurants surplombant le port.

Il existe de nombreuses possibilités de shopping à Portimão, que ce soit dans les rues étroites du centre historique, pleines d'artisanat local, ou dans le centre commercial moderne. Un coup d'œil aux boutiques du centre historique est plus pittoresque et idéal pour acheter des pièces locales d'osier, de dentelle et de broderie, de céramique et d'ustensiles en cuivre. Les boutiques branchées du quartier de Praia da Rocha sont également très prisées pour les articles « indispensables » pour les vacances.

Comme pour la plupart des villes et villages de la côte de l'Algarve, les effets destructeurs du tremblement de terre de 1755 n'ont laissé que peu de signes de la splendeur passée de Portimão. De l'église originale de Nossa Senhora da Conceição, du XVe siècle, il ne reste que le portail, une gargouille et un contrefort gothique, le reste aura été reconstruit aux XVIIIe et XIXe siècles. Le mélange de styles architecturaux de l'austère Colégio dos Jesuítas est également dû aux travaux de reconstruction successifs au cours des siècles, mais il abrite la plus grande église de l'Algarve et mérite également une visite. De nombreux lieux d'intérêt historique qui témoignent de la présence des anciennes populations de l'Algarve se trouvent plus loin. Le site archéologique d'Abicada contient des vestiges de villas romaines des Ier et IVe siècles, il y a un important cimetière de la période néolithique/chalcolithique à Alcalar et l'architecture mauresque des chapelles de São João et São Pedro évoque les lieux sacrés où les musulmans enterrés leurs ascètes religieux - les marabouts.

Les amateurs de golf ont plusieurs parcours disponibles, dont le Alto Golf and Country Club, le parcours Morgado et les célèbres parcours de championnat Penina.

À Portimão, vous ne manquerez jamais de choses à faire. Si le soleil et les plages ne suffisent pas, beaucoup de plaisir vous attend juste au coin de la rue.
Ask a Question
Abracadabra Imobiliária, Lda
Abracadabra Imobiliária, Lda
You have inquired about this property
The agent will contact you soon by
Listed by
Registered on JamesEdition
2020
Phone number
Listing Reference
PTM0611