Sotheby's International Realty Canada
192 Davenport Road, M5R 1J2, Toronto, Ontario, Canada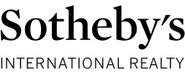 Daniel Pustil
Sotheby's International Realty Canada
Corinne Pencer
Sotheby's International Realty Canada
Lorne Tanz
Sotheby's International Realty Canada
Andrea Bertucci
Sotheby's International Realty Canada
Tammy Masoumi
Sotheby's International Realty Canada
Myles Sutton
Sotheby's International Realty Canada
Andrew Johnston
Sotheby's International Realty Canada
Sophia Puccetti
Sotheby's International Realty Canada
Andy Taylor
Sotheby's International Realty Canada
Tamsin Pukonen
Sotheby's International Realty Canada
About Sotheby's International Realty Canada
Yorkville is one of Toronto's most iconic neighbourhoods blending style, culture, art and wellness — all within a few blocks at the heart of downtown Toronto.
Bounded by Bloor Street to the south, Davenport Road to the north, Yonge Street to the east and Avenue Road to the west, Yorkville is one of Canada's most exclusive shopping districts. The "Mink Mile", a strip of Bloor Street West dotted with prestigious designer boutiques, is constantly ranking among the most expensive retail streets in North America.
Alluring and vibrant, Yorkville is also home to high-end restaurants, five-star hotels, and upscale galleries that pay homage to the neighbourhood's artistic roots.
Opened in Fall 2021, Sotheby's International Realty Canada Yorkville office, located at 192 Davenport Road, offers real estate services of the highest calibre — delivered by a dedicated team of best-in-class real estate professionals.