1

MV Agusta for sale
What makes a MV Agusta special?
Maker of both highly successful competition bikes as well as the quintessential manufacturer of café racers, MV Agusta is known for versatility. During its heyday of the 1950s to the 1970s, the company won no less than 270 grand prix titles, as well as 75 world championship wins. Now owned by Harley-Davidson, the company is making its name heard around the world, promising to deliver the very best in Italian engineering and tradition.


Who rides a MV Agusta motorcycle?
MV Agusta offers something special to each and everyone. Regardless of what your sense of aesthetics might be the company has something in store for you. Whether you long for the days of Eddie Cochran and Gene Vincent riding on the motorway from London to Brighton, or crave a powerful streetfighter of the more contemporary sort, MV Agusta is the way to go.


Exclusivity & Rarity
Aiming to be the motorcycle equivalent Ferrari, the Brutale series of naked bikes enjoy a particularly limited production, directly competing with big name sports bikes such as Ducati. If you are willing to pay that little extra, you can be assured that the money will go into something extraordinary.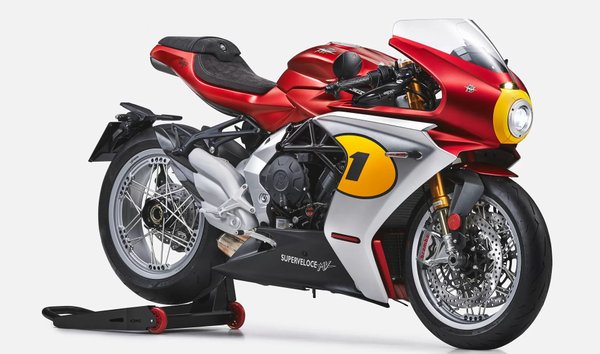 Motorcycle
MV AGUSTA SUPERVELOCE AGO
Don't miss any great listings on
...and get notified of new listings within 24h!