Sotheby's International Realty Canada
1867 Yonge Street, Suite 100, M4S 1Y5, Toronto, Ontario, Canada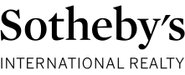 Jim Burtnick
Sotheby's International Realty Canada
Josephine Lennon
Sotheby's International Realty Canada
Richard Silver
Sotheby's International Realty Canada
Iris Andrews
Sotheby's International Realty Canada
Kendra Connelly
Sotheby's International Realty Canada
Gordon White
Sotheby's International Realty Canada
Cheryl Thompson
Sotheby's International Realty Canada
Andy Taylor
Sotheby's International Realty Canada
Paul Maranger
Sotheby's International Realty Canada
Christian Vermast
Sotheby's International Realty Canada
Graham Connaughton
Sotheby's International Realty Canada
Shelley Shapiro
Sotheby's International Realty Canada
Julia Warren
Sotheby's International Realty Canada
Fran Bennett
Sotheby's International Realty Canada
Lynn M. Robinson
Sotheby's International Realty Canada
Lindsay Wallace
Sotheby's International Realty Canada
Janice Williams
Sotheby's International Realty Canada
Lucille Chenoweth
Sotheby's International Realty Canada
Jackson Thurling
Sotheby's International Realty Canada
Nancy Lee Jobin
Sotheby's International Realty Canada
Ross Halloran
Sotheby's International Realty Canada
Nigel Denham
Sotheby's International Realty Canada
Trevor Fontaine
Sotheby's International Realty Canada
Amalia Bekerman
Sotheby's International Realty Canada
Tony Chard
Sotheby's International Realty Canada
Marco Chiappetta
Sotheby's International Realty Canada
Frank Farhangi
Sotheby's International Realty Canada
Angelique Addeo
Sotheby's International Realty Canada
Vivien Sharon
Sotheby's International Realty Canada
Suzanne Lang
Sotheby's International Realty Canada
Ryan Barnes
Sotheby's International Realty Canada
Daena Allen-Noxon
Sotheby's International Realty Canada
Doris Lam
Sotheby's International Realty Canada
Myles Slocombe
Sotheby's International Realty Canada
Farrah Ranjbar
Sotheby's International Realty Canada
Alysa Kim
Sotheby's International Realty Canada
Michela Mantle
Sotheby's International Realty Canada
Jane Mooy
Sotheby's International Realty Canada
Jodi Allen
Sotheby's International Realty Canada
Ronald Reaman
Sotheby's International Realty Canada
Jane Zhang
Sotheby's International Realty Canada
Yvonne Huh
Sotheby's International Realty Canada
Armin Yousefi
Sotheby's International Realty Canada
Dwayne Evens
Sotheby's International Realty Canada
Niki Mavani
Sotheby's International Realty Canada
Adam Brind
Sotheby's International Realty Canada
Kimmé Myles
Sotheby's International Realty Canada
Lani Stern
Sotheby's International Realty Canada
Linda Sargeant
Sotheby's International Realty Canada
Leslie Turner
Sotheby's International Realty Canada
Monique Leblanc-Smith
Sotheby's International Realty Canada
Mario Tolja
Sotheby's International Realty Canada
Robert Bourelle
Sotheby's International Realty Canada
Shirley Yoon
Sotheby's International Realty Canada
Don McFaul
Sotheby's International Realty Canada
Ben Higgs
Sotheby's International Realty Canada
Tony Walther
Sotheby's International Realty Canada
Cindy Melnichuk
Sotheby's International Realty Canada
Stephen Szucs
Sotheby's International Realty Canada
Tamsin Pukonen
Sotheby's International Realty Canada
Allan Consky
Sotheby's International Realty Canada
Jennifer Chan
Sotheby's International Realty Canada
Bosko Scepanovic
Sotheby's International Realty Canada
John Genereaux
Sotheby's International Realty Canada
Valerie Gerardi
Sotheby's International Realty Canada
Elli Davis
Sotheby's International Realty Canada
Nan Campion
Sotheby's International Realty Canada
Valerie Dooley
Sotheby's International Realty Canada
Lorrie Chih-Nisbett
Sotheby's International Realty Canada
Oliver Craven
Sotheby's International Realty Canada
Karen Houghton
Sotheby's International Realty Canada
Kaija Pitt
Sotheby's International Realty Canada
Carol Wrigley
Sotheby's International Realty Canada
Adam Parsons
Sotheby's International Realty Canada
Adrian Mainella
Sotheby's International Realty Canada
Jamie Knoepfli
Sotheby's International Realty Canada
Juliana Santos
Sotheby's International Realty Canada
Linda McClean
Sotheby's International Realty Canada
Trish Bongard Godfrey
Sotheby's International Realty Canada
Nick Whittington
Sotheby's International Realty Canada
Olena Feoktistova
Sotheby's International Realty Canada
Scott Moynihan
Sotheby's International Realty Canada
Johane Lefrançois
Sotheby's International Realty Canada
David Woodside
Sotheby's International Realty Canada
Catherine Bourelle
Sotheby's International Realty Canada
Michelle Bailey
Sotheby's International Realty Canada
Stephen Braun
Sotheby's International Realty Canada
À propos Sotheby's International Realty Canada
Located in southern Ontario. Toronto, the fifth largest city in North America, is commonly referred to as the world's most multi-cultural city. One hundred and forty million people live and work within a day's drive to Toronto, including one hundred and twenty- five million Americans, or roughly 40% of the US population.
Huron for "meeting place", Toronto is the cultural, entertainment and financial capital of Canada. With a diverse population one can visit neighborhoods like, Little Italy, Greektown, Chinatown, Little India, The Gay Village and the Fashion District. Toronto offers everything you can possibly think of and more.
The third largest financial centre in North America, Toronto is home to more nationally and internationally top ranked companies than any other Canadian city. It is headquarters for six of Canada's top insurers and Canada's five largest banks. It has the third largest stock exchange in North America and one of the world's most highly skilled, educated and multi-lingual workforces.
There are more than 2.8 million people in the City of Toronto and more than 6.7 million in the Greater Toronto Area. Unlike many large cities, Toronto is known for its cleanliness. Crime rate is low and the city is user-friendly, with a fantastic public transportation system. Toronto is a melting pot of culture, business and the arts, museums, six professional sports teams, art galleries, Ontario Place, The Canadian National Exhibition, live theatre, fine dining and over 1,000 festivals a year.
Sotheby's International Realty Canada opened its first Toronto office in February of 2007. Centrally located near Casa Loma, one of Toronto's most popular and renowned landmarks, Sotheby's International Realty Canada proudly represents homes and clients in the unique neighbourhoods of Rosedale, Yorkville, Harbourfront, Forest Hill, North Toronto, and Oakville as well as unique recreation properties throughout Ontario. Our clients rely on our experience and professionalism to make sound and informed decisions.