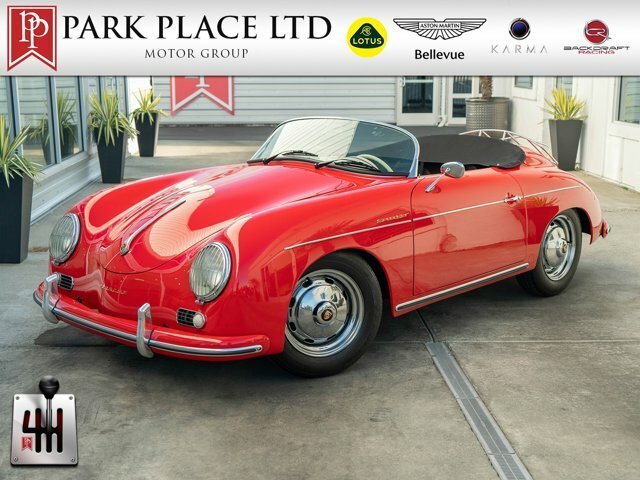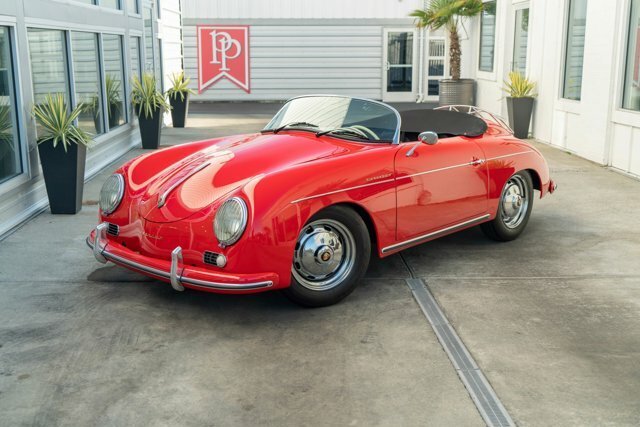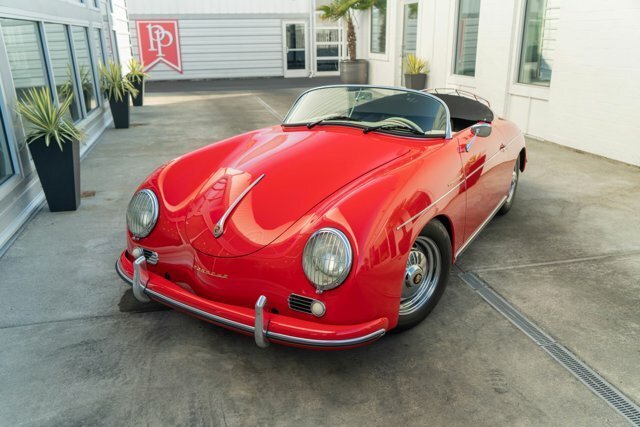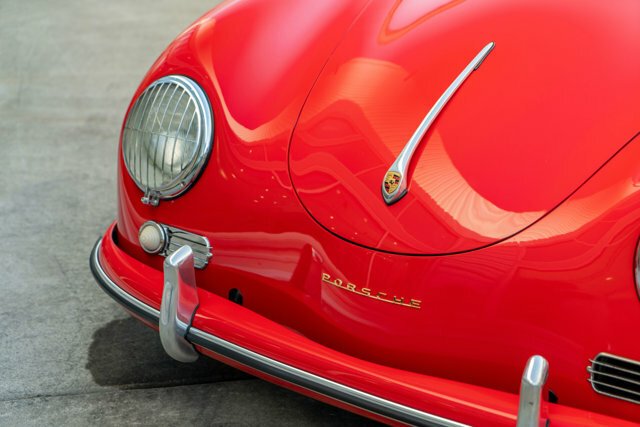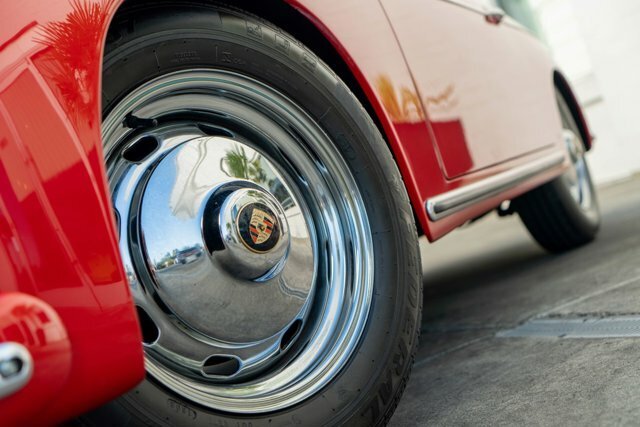 Speedster Re-Creation
$49,950
Bellevue, WA, United States
About This Car
*1957 Vintage Speedster Re-Creation*Porsche's first production sports car-the 356- debuted to the world in 1948 and vastly altered the public's opinion of what a sports car was. Over the car's 17 year
*1957 Vintage Speedster Re-Creation*Porsche's first production sports car-the 356- debuted to the world in 1948 and vastly altered the public's opinion of what a sports car was. Over the car's 17 year run, the design continued to evolve but the general ethos stayed the same- small, lightweight car with a flat-4 engine hanging out the back. As collector values of the original Speedsters began to increase, manufacturers began to recreate the body and place them on Volkswagen Beetle chassis. Although there are some differences between the two, the general layouts of the Beetle and Porsche 356 are very similar and these recreations provide a very similar driving experience to the originals for a fraction of the price. This Speedster was built by Vintage Speedsters out of Arizona, who have been building recreation Speedsters for over 30 years. Painted in a stunning shade of red, this Speedster features numerous upgrades to improve the driving experience and overall performance. On the inside, the car has been outfitted with the classic Speedster style seats upholstered in a fantastic cream leather and the carpet is finished in a period correct square weave red fabric. The correct ivory Banjo steering wheel has been fitted and the dashboard is covered in leather as well.In the rear, the VW's flat-4 has been punched out to now displace 1915cc and has dual carburetors to both give it more power and the proper Speedster appearance when you open the decklid. The 4-speed manual gearbox has been upgraded with a 3.88 final drive ratio which gives the car more legs on the highway and makes this a far more pleasant place to be for a long drive than any original Speedster out there. The vehicle has been upgraded to have front disc brakes to improve stopping over an original Speedster which only came with four wheel drums. This Vintage Speedster recreation represents fantastic value for money and gives all the same looks and driving enjoyment as an original, without having to worry about it every time it leaves the garage. Paired with the host of mechanical upgrades, this Speedster will provide years of top down driving enjoyment in a classic shape that will start conversations anywhere you go.Out of all the derivations of the Porsche 356, the Speedster, built from 1955 through 1958, is the most sought after variant-typically commanding in excess of $400,000 in today's market. Conceived by New York based Porsche importer Max Hoffman, the Speedster was intended as the entry level 356 and was so sparsely equipped, it did not even have real windows! That being said, the low level of equipment meant that it was also the lightest 356 variant and people quickly found it to be a very adept race car- with engines producing sub-100 horsepower from the factory, the Speedster was able to beat up on much more powerful race cars for less money and, typically with greater reliability. If that sort of driving experience sounds like it would appeal to you, this is a great opportunity to get into a car that will inspire the inner racing driver in you to get out on your favorite back road and test the car to its limits-and for a fraction of the price of an original!Watch a walkaround video here...*Key Features* * 1915cc Flat-4 Engine * Dual Carburetors * 4-Speed Manual Transaxle * 3.88 Freeway Flyer Gears * Front Disc Brakes * Speedster Bucket Seats * Folding Soft Top * Black Side Curtain Windows * Porsche Badging*Additional Information* * Recent Comprehensive Servicing With Receipts * Local Car*Standard Features* * 1915cc Flat-4 * Dual Carburetors * 4-Speed Manual gearbox * 3:88 Rear End Ratio * Authentic Porsche Badging * Front Disc Brakes * Front and Rear Bumper Guards * Chrome Hub Caps * Ivory Banjo Steering Wheel * Leather Interior * Lap BeltsFor more information on this 1957 Vintage Speedster Recreation or any of our High-Performance, Luxury, Exotic, Classic, and Special Interest cars always in stock, contact one of our friendly and knowledgeable sales consultants or always feel free to drop by our 40,000+ sq ft of Indoor Showrooms in Bellevue, WA - Home of an Exciting Inventory of Luxury, Exotic, High Performance and Collectible Automobiles. Nobody Has What We Have!
Car Details
VAT Type
VAT Excluded
Year
1957
Location
Bellevue, WA, United States
Address
1880 136th Place NE
Mileage
6987 mi (11244 km)
Engine
4 Cylinder
Gearbox
Manual
Car type
Cabriolet
Drive
Lhd
Fuel type
Petrol
Condition
Used
VIN
XXXXXXX1191055701
Color
Red
Interior color
Beige
Internal Reference
C1978A
You have inquired about this listing
The seller will contact you soon by
For Sale by
About
Founded in 1987, the Park Place LTD Motor Group is a locally owned and independently operated specialty auto deale
Founded in 1987, the Park Place LTD Motor Group is a locally owned and independently operated specialty auto dealership located in the heart of Bellevue, WA. The four-acre Park Place Center features the Northwest's exclusive official Aston Martin sales and service center, the Northwest's oldest and largest Lotus dealership, and the Seattle area's only official SAAB store.

Park Place LTD also offers the West Coast's premier selection of pre-owned luxury, sports and exotic vehicles, a diverse inventory of vintage and collector cars, a 15-bay Service Center, and complete Auto Salon that includes the Seattle area's only All-Hand Luxury Car Wash.

Park Place LTD Motor Group is committed to quality, excellence, and serving automotive enthusiasts the world over.

OUR MISSION To earn the trust of our customers with honesty and style. To be successful at selling fine automobiles in a unique, clean, organized and enjoyable customer driven environment. Commit to provide our customers with the highest level of service for all their automotive needs thus retaining them as customers for life.


Registered on JamesEdition
2010
Address
1880 136th Place NE, 98005, Bellevue, WA
Phone number