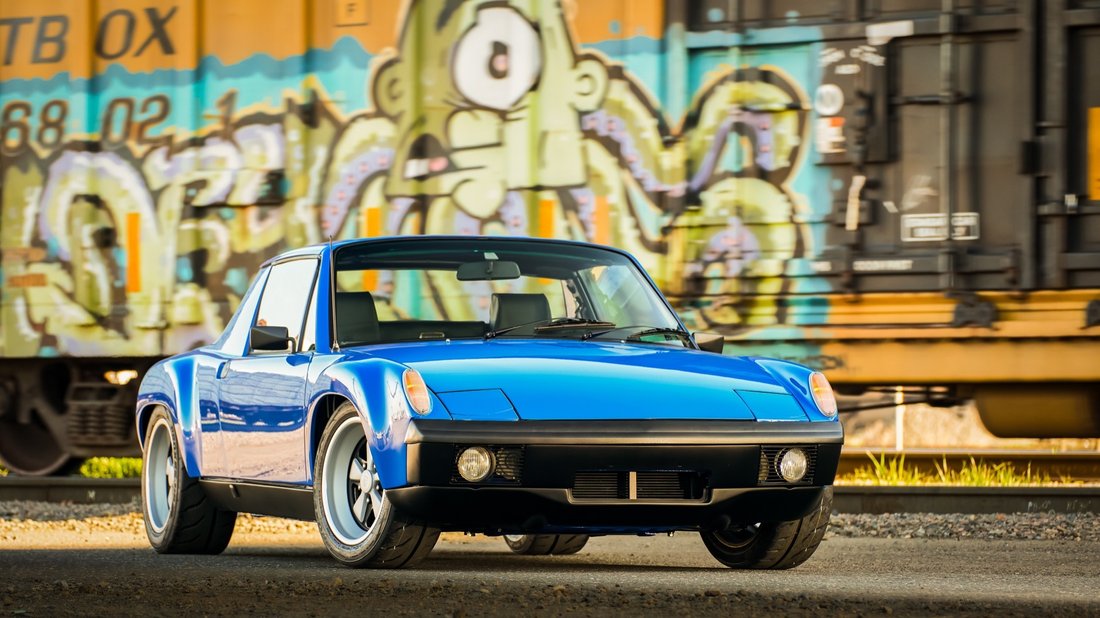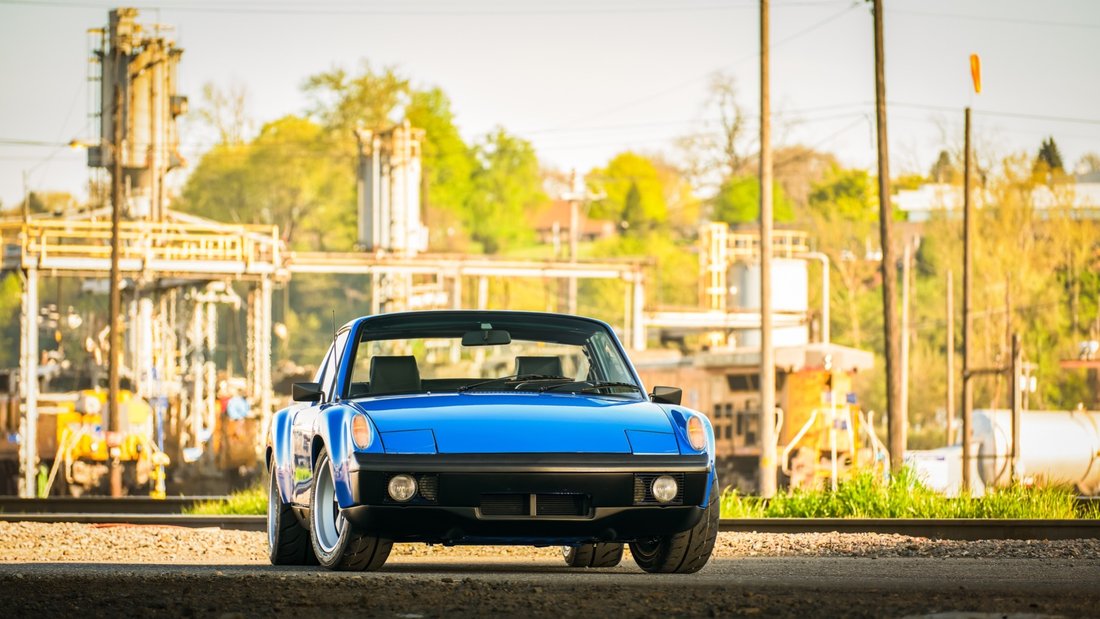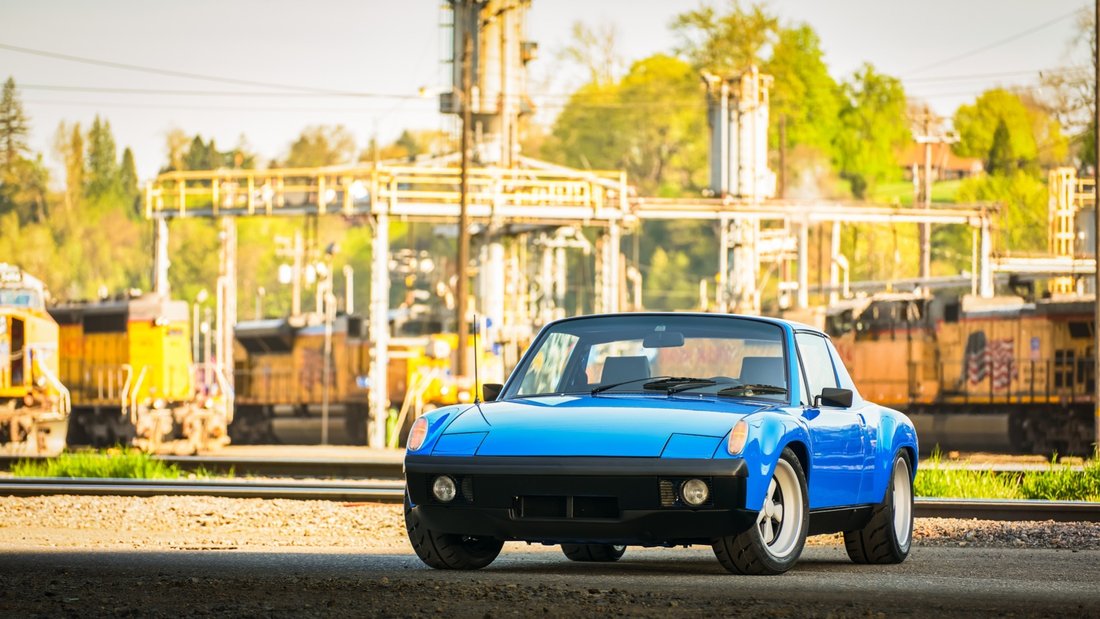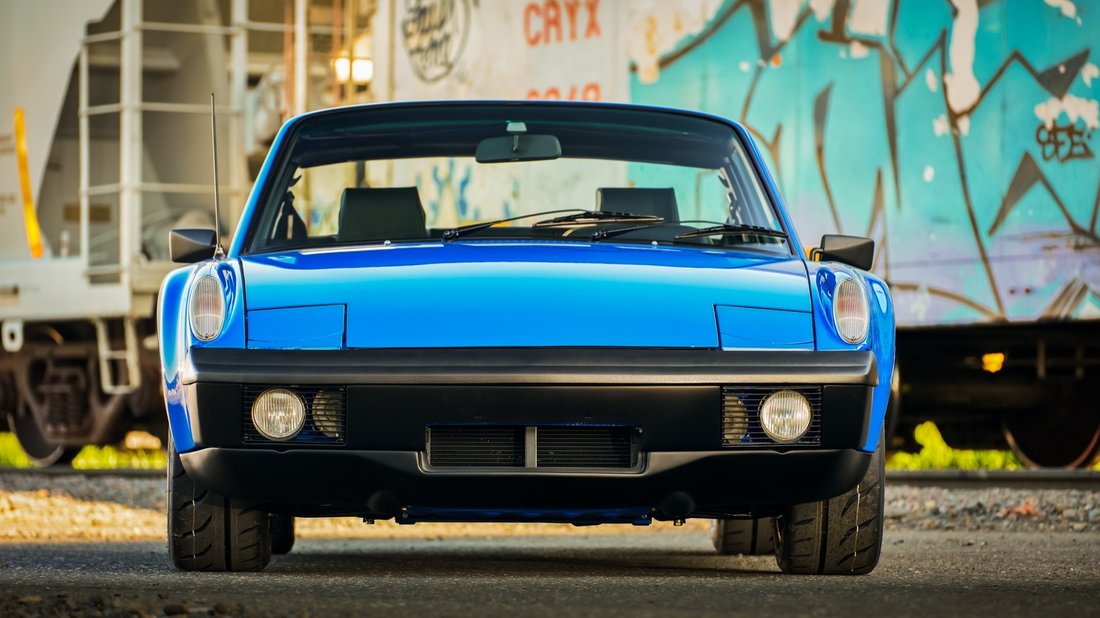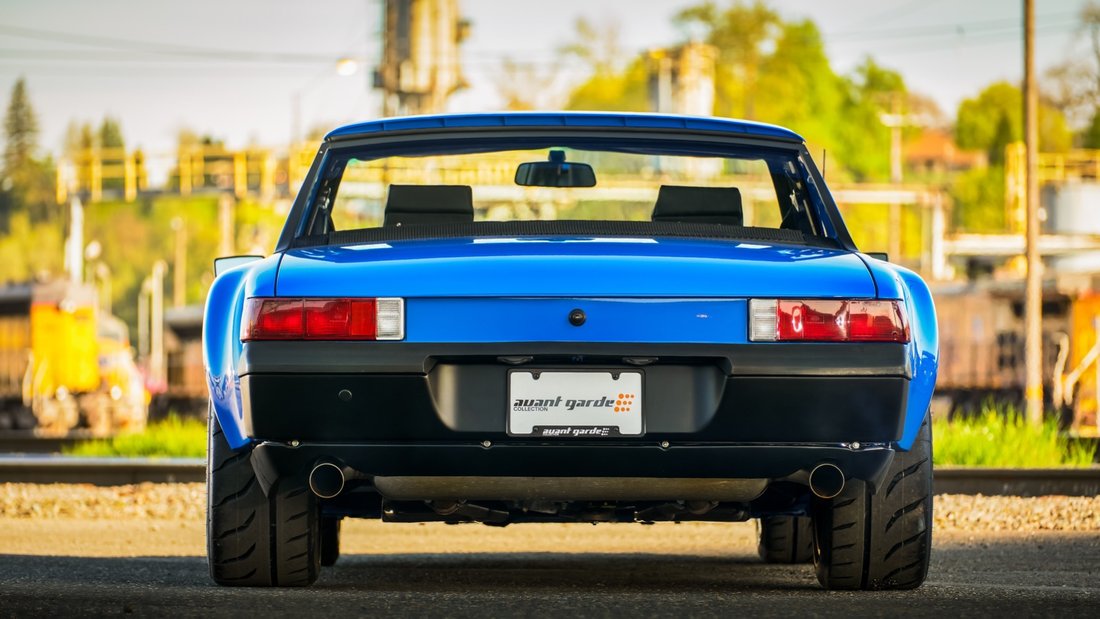 Portland, OR, United States
About This Car
We went pretty crazy on this Porsche 914 build! No expense was spared on this ultimate 914 Special!
It included disassembly of the car and a bare-metal repaint in Voodoo Blue, as well as refurbishi
We went pretty crazy on this Porsche 914 build! No expense was spared on this ultimate 914 Special!
It included disassembly of the car and a bare-metal repaint in Voodoo Blue, as well as refurbishing and upgrading the suspension and brakes. A new interior was installed, featuring black leather upholstery and custom tartan wool cloth on the seats, door panels, and dash fascia. The car is powered by a 3.6L flat-six from a Porsche 993 that is mated to a Type 915 transaxle equipped with a limited-slip differential. Additional equipment includes a front-mounted oil cooler, WEVO shifter, MOMO Prototipo steering wheel, Elephant Racing torsion bars, Bilstein shocks, 911 brakes, 16″ RSR-finished Fuchs wheels, and much more as outlined in the listing below. About 150 shakedown miles have been added since the build was completed in April 2020. This 914 hot rod is now offered with, receipts describing work carried out by the seller, images of the build and a clean Oregon title.
Call Matt for more details 503-819-9007.

We purchased this car as a partial project 2.5 years ago. The car was owned by the prior owner since 1997. It was an original paint, zero rust 914 that he started the 914/6 GT build with the help of 911 Designs in Southern California. 911 Designs fitted the Steel GT flairs and did all the chassis upgrades, frame stiffing, 916 engine mounts, trailing arm reinforcements. This is where the project stalled. During this time the prior owner located and purchased for the project many factory 914/6 NOS parts; Steering column with ignition, NOS oil tank, 914/6 Gauge set, NOS engine shroud tin work, Shifter linkage, NOS fuel tank, 914-6 engine deck lid, 8"/9" by 16" Fuchs wheels.
Also In 1997, he purchased a 1200 mile 1996 993 engine used. He had Wevo build him an Alloy 915 gearbox with their shift modification and rear tail section. Including a Porsche LSD. It was set up for Electric Speedo pick up.
We purchased the project in 2018 and took on the task of finishing it.

We stripped the car completely to bare metal and put it on a rotisserie.

Every bit of paint was removed including all the factory undercoating. We fit the Patrick racing front oil cooler and vented the floor section in the front trunk area. Also, I opened up the front bumper and bulkhead for air passage. All the chrome trim and bumpers were stripped and either painted or powder-coated black. The roof was smoothed and refinished. All extra holes in the body were welded and filled. The body was primed with 3M Mar-hyde, and painted PPG Voodoo Blue base clear. Undercoating is Wurth. After the car was completely wet sanded and polished.
We brought the car back on the rotisserie for the final assembly.
Every seal and gasket on the body is the new and proper fit.
All the suspension is from Elephant racing. #175 rear springs and 22mm torsion bars. Bilstein sport shocks and struts. All-new bearings, 911 hubs, new ball joints, 930 tie rods, new upper strut mounts.
We also fitted the Elephant Racing 911 style oil line kit from the engine to the front oil cooler, with a new thermostat.
The engine was fitted to the transmission with a new Sach sport clutch assembly and RS flywheel. The shifter is a WEVO Classic.
While the engine was out, we did a service and valve adjustment. Resealed the valve covers and installed a new Rear main seal as a precaution.
The engine harness came from Patrick Racing, It was modified for the 914-6 GT, and retains OBD diagnostics.
The exhaust system is BB with Dansk Stainless muffler with custom stainless tips TIG welded.
The fuel system was converted for the 993 engine with a Bosch 034 high flow pump.
The brake system is completely new with a custom master cylinder, new lines, and Carrera alloy calipers. The pedal box was also re-bushed and restored.
930 CV Joints and Custom Sway-Away axles were fitted with 930 stub flanges.
It has Factory 914-6 front and rear sway bars.
The interior is fully refinished in Black leather and Scottish wool tartan fabric. The seats were re-made with lager bolsters and seat belt pockets. the rear firewall cover is all leather. It retains its original dash with no cracks or damage. The Dash panel was custom covered in Tartan. along with custom door panels. The door window winders were fully restored as well.
All the gauges were restored and serviced by Seattle Speedometer.
New carpet was installed and fitted, along with both front and rear trunks.
The complete electrical system was inspected, cleaned, and refitted. Everything works properly.
The Fuch alloys were refinished in RSR finish and new Toyo 888RR were mounted. Full alignment and corner balance were done.
Well over 600 hours spent putting the car together.


Car Details
Year
1972
Location
Portland, OR, United States
Mileage
0 mi (0 km)
Gearbox
Other
Car type
Cabriolet
Condition
Used
VIN
4722914348
Color
Blue
Interior color
Custom
Internal Reference
914348
Contact agent
Avant-Garde Collection
You have inquired about this listing
The seller will contact you soon by
For Sale by
Registered on JamesEdition
2019
Phone number