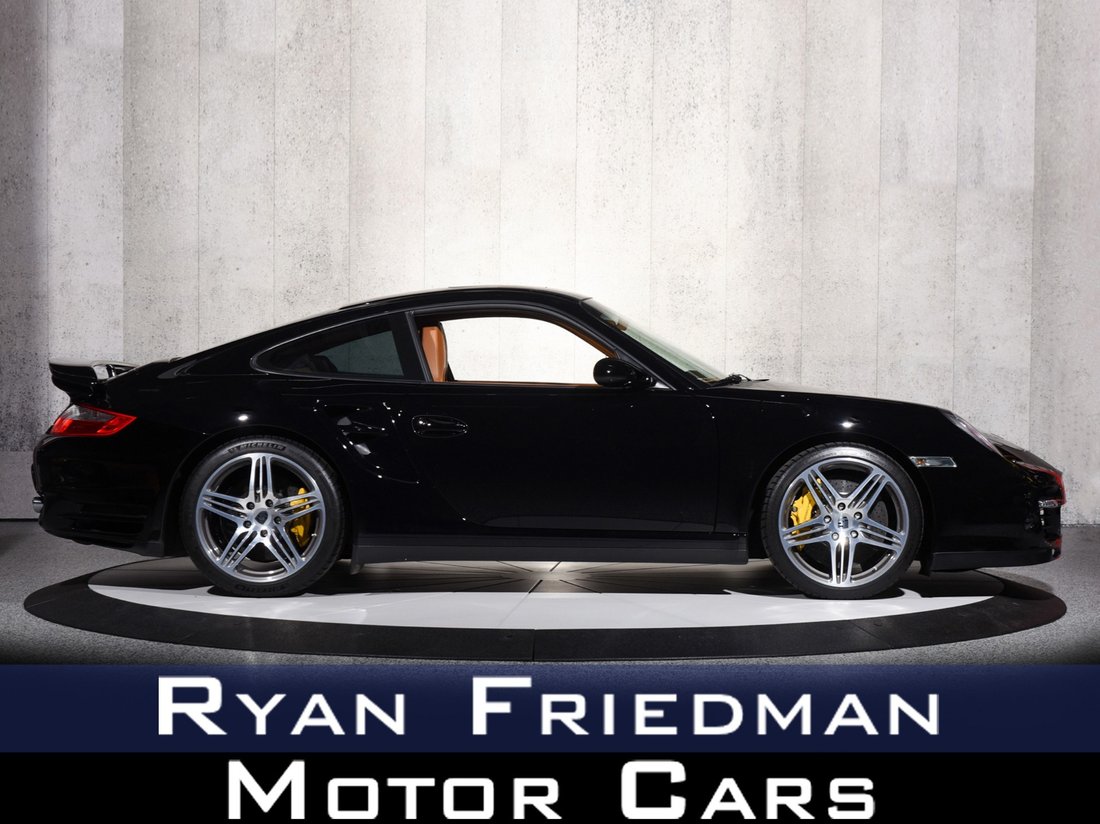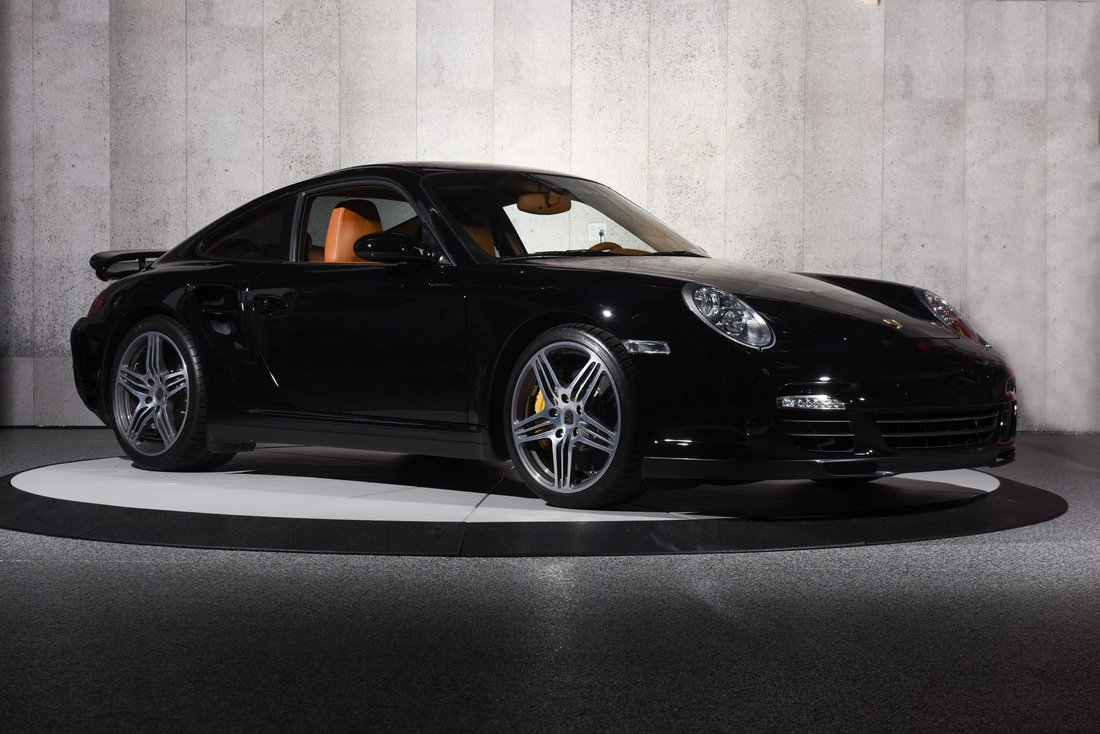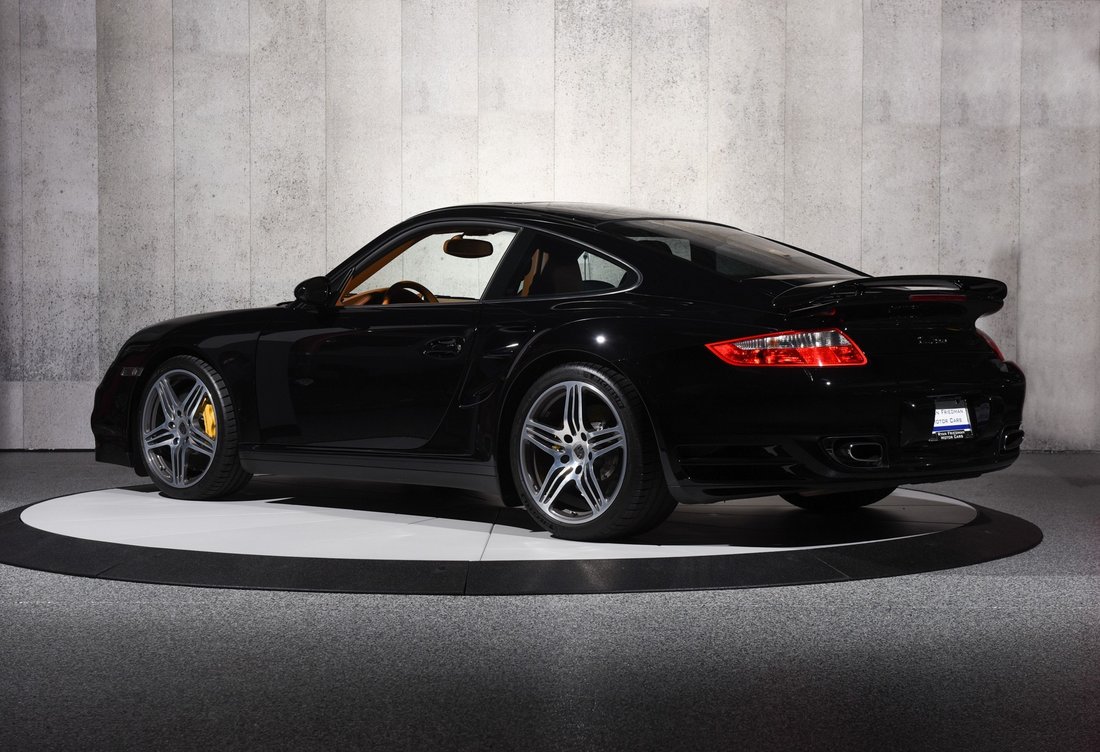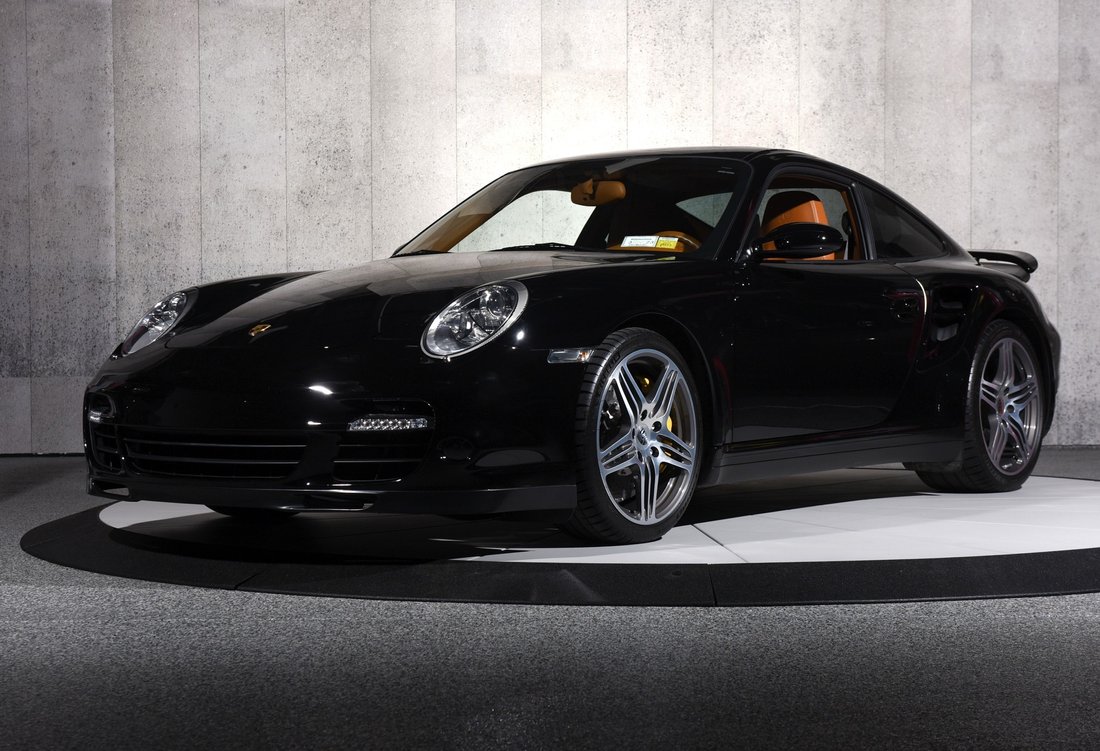 Porsche 911
Price On Request
Glen Cove, NY, United States
About This Car
2008 Porsche 911 Turbo (997.1) 6-Speed Coupe: 1 of the approximate 685 997.1 Turbo Coupes to have landed in North America with the 2008 model year designation featuring a manual transmission and in i
2008 Porsche 911 Turbo (997.1) 6-Speed Coupe: 1 of the approximate 685 997.1 Turbo Coupes to have landed in North America with the 2008 model year designation featuring a manual transmission and in its configuration of coupe, manual, model year and market region, it's 1 of an estimated 3 to have been specified in Black with a cabin completed in Brown Natural Leather.
This extraordinarily specced Turbo Coupe displaying an odometer reading of just 16,XXX miles encompasses an array of leather appointments that causes for a differentiating bespoke touch, exhibits a Clean CARFAX Report and featured an original MSRP of $153,030 with a build sheet listing the following equipment: Brown Natural Leather; Axle-Differential Lock Rear; Heated Front Seats; 3-Spoke Str Whl Multifctn lthr; Ceramic Composite Brakes-PCCB; Sport Chrono Package Turbo; Floor Mats in Interior Color; Leather Interior Natural Lthr; Black; Gear Lever Trim in Leather; Thicker Leather Steering Wheel; Storage Bin Lid W/Porsche Crst; Key Pouch Interior Color Leath; Rear View Mirror in Leather; Door Entry Grds Stl Steel Illu; Adaptive Sport Seats; Sport Shifter; A/B Pilar/Roof Liner Leather; Lthr Sun Visors Lighted Mirror; Rear Center Console - Leather; Instrument Surround in Leather; Steering Column in Leather; Sport Seat Backs in Leather; Porsche Crest in Headrest; Inner Sill Parts/Release-Lthr; Door Finishers in Leather; Foot Rest Aluminum; Dome Lamp Cover - Leather. The 997.1 Turbo's Significance: It's the last 911 Turbo (and Turbo convertible) to house the iconic 911 GT1-derived Mezger twin-turbocharged engine in conjunction with a manual transmission. The 997.2 Turbos feature an all-new engine, while the 991 and now 992 turbos are only seen in PDK. Though the latter cars are more dynamic, powerful, and are even more technological wonders than the 997.1 Turbo, the Turbos preceding the 997.1 Turbo are larger in size, don't feature the sought-after favorable sizing and mechanicalness as offered by the 997.1 generation Turbo. The 997.1 turbo is very much a new-age Porsche 959 with heightened usability for everyday use and is that car that will not be replicated again.
Upon viewing the Turbo's aerodynamically optimized body, your presence is welcomed by its gleaming and curve cheering Black finish; front bumper boasting integrated and aesthetically unobstructive headlight washers, intake duct incorporated LED turn signals and compact fog lights that are aptly stationed on the bumper's outermost region; Bi-Xenon headlights; a sleek gas lid that's understatedly incorporated into the right fender; clear side markers; 19-inch Turbo wheels bearing a two-tone finish and accented by black Porsche Crest center caps while showcased before the coveted carbon ceramic system's yellow brake calipers featuring 'PORSCHE' lettering in black; the rear's pronounced, muscular fenders that are accentuated by the model's signature air intakes; rear decklid located 'turbo' insignia presented in a bright finish; a bi-plane rear spoiler featuring an automatically deploying top wing that raises at around 77 MPH and lowers at roughly 37 MPH; twin exhaust outlets that subtly protrudes from the distinctive, twin-vented, rear bumper.
Just before slipping inside of its beautifully bewildering Brown Natural Leather enveloped cabin, you're first met by stainless steel door sills with illuminated 'turbo' insignia, and when inside you can expect light-colored twin-stitching, aluminum/brushed aluminum/metallic-coated surfacing on select areas, a generous supply of natural leather covering surface areas that would otherwise be non-leather surfaced such as on the center console tunnel, door finishers, dome lamp cover, rear view mirror housing, instrumentation surround, steering column, the center compartment lid boasting an embossed 'PORSCHE' logo, plus additional with carpeting completed in brown. The driver is greeted by a two-tone, thicker leather-wrapped and multi-functional 3-spoke steering wheel; titanium-colored instrumentation dials set behind orange needles; a centrally located dash-mounted SportChrono dial also with a titanium-colored finish; an updated, infotainment system featuring a touch-screen display by Pioneer; the dazzling, 6-speed shifter offering clear-cut throws and possessing a gear lever design that's native the Turbo model. Front occupants are embraced by Adaptive Sport seats that are aesthetically accentuated by perforations, an embossed Porsche Crest on each headrest, and rear shells that are leather surfaced while featuring memory settings for the driver and heating for both occupants, and can expect in-cabin audio playback via the BOSE Surround Sound System, featuring 13-speakers. For more information on this incredibly unique Turbo Coupe, offered by Ryan Friedman Motor Cars, call and/or text us now at [hidden information]; we're authentic motor car aficionados, let's chat!
Car Details
Year
2008
Location
Glen Cove, NY, United States
Mileage
16185 mi (26047 km)
Gearbox
Manual
Car type
Coupe
Fuel type
Petrol
Condition
Used
VIN
WP0AD29988S784224
Color
Black
Interior color
Brown
Internal Reference
1193C
You have inquired about this listing
The seller will contact you soon by
For Sale by
Registered on JamesEdition
2019
Address
Glen Cove, New York, United States
Phone number