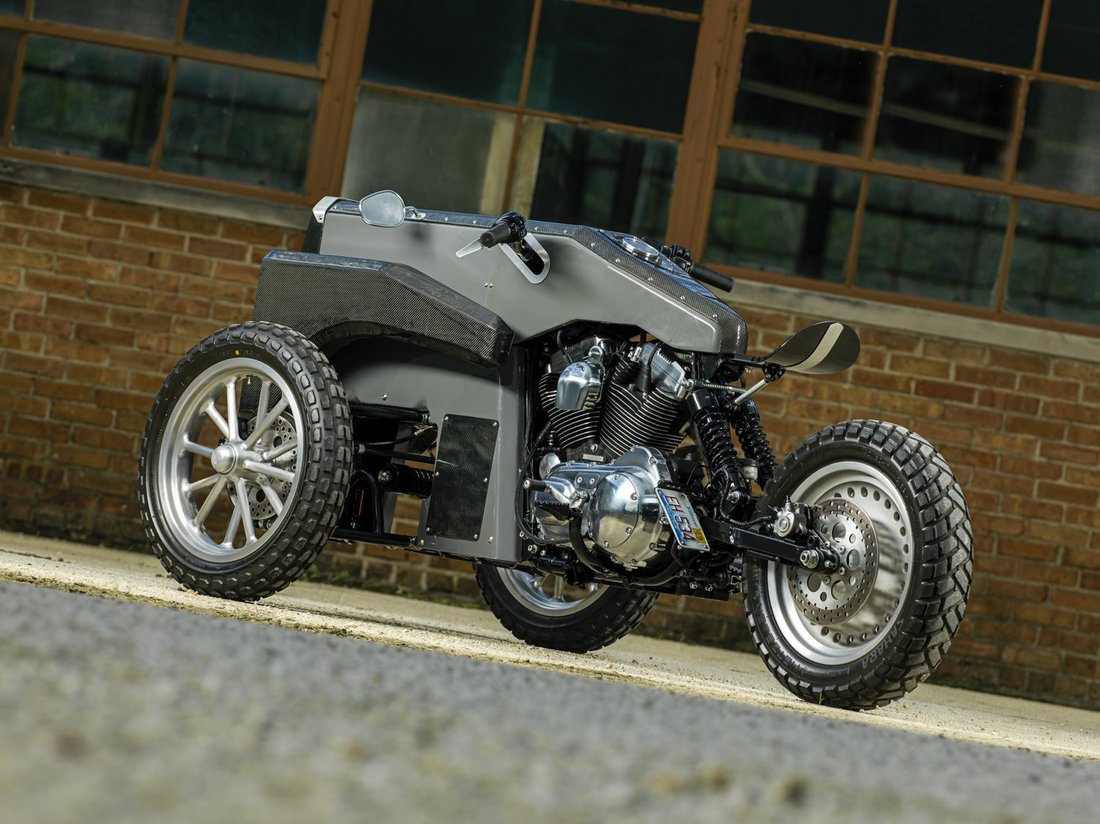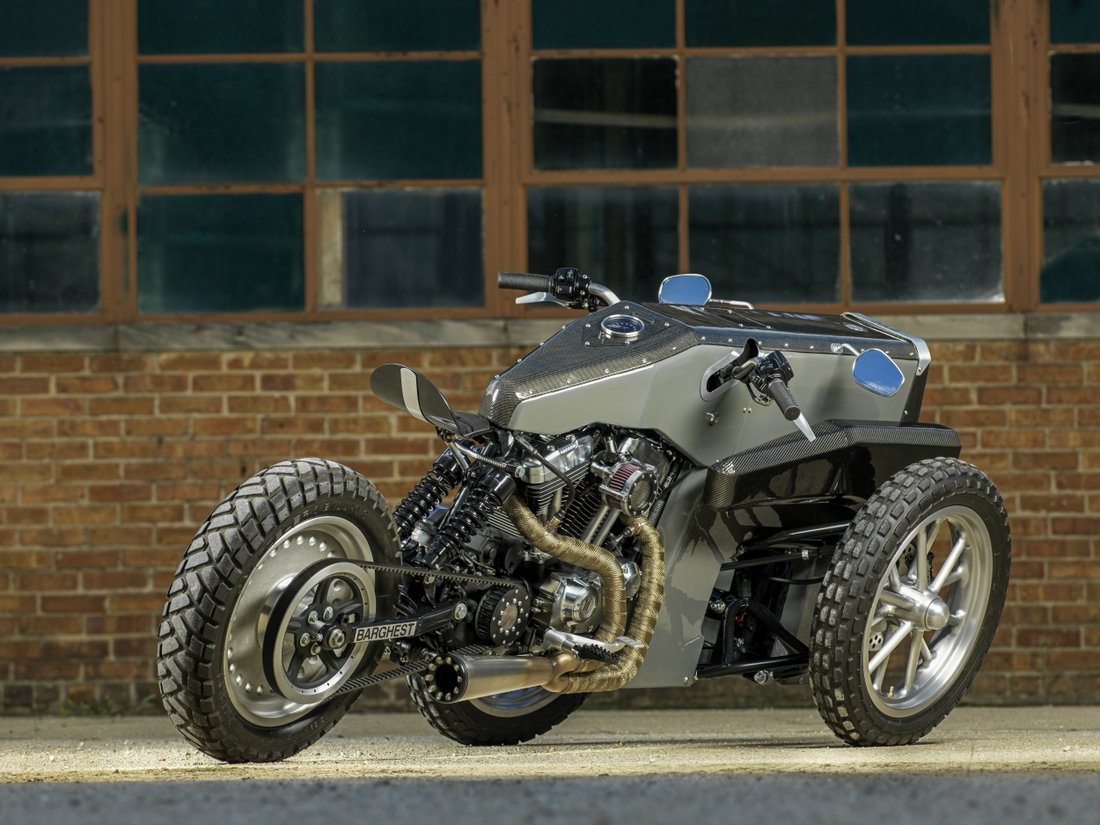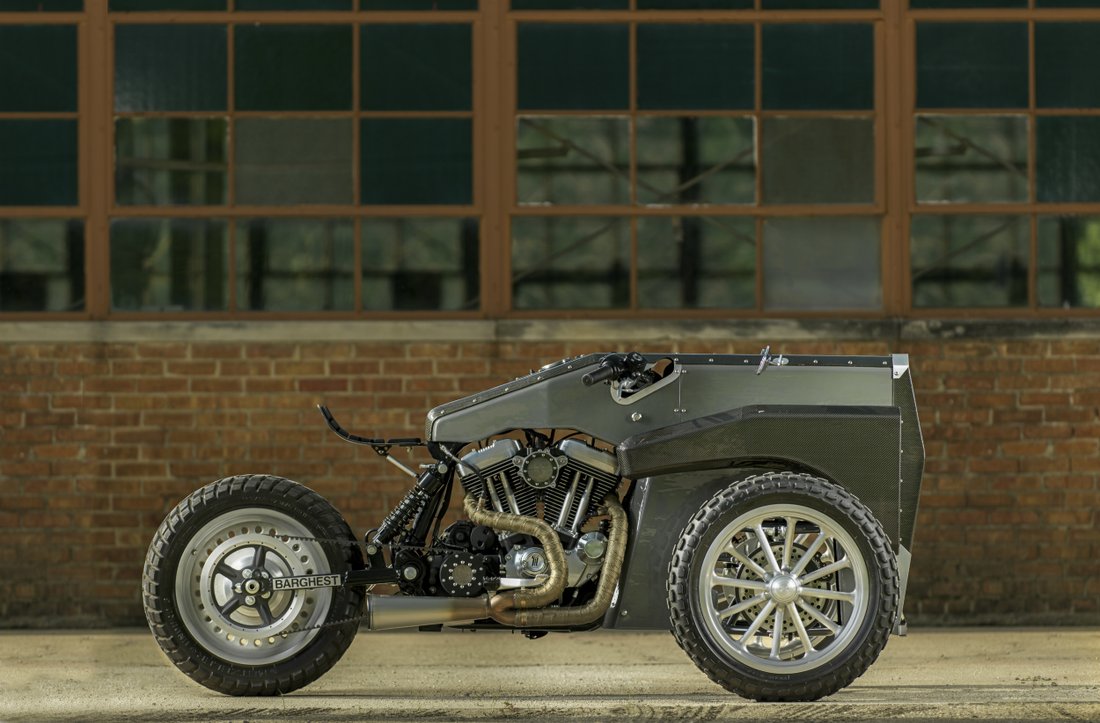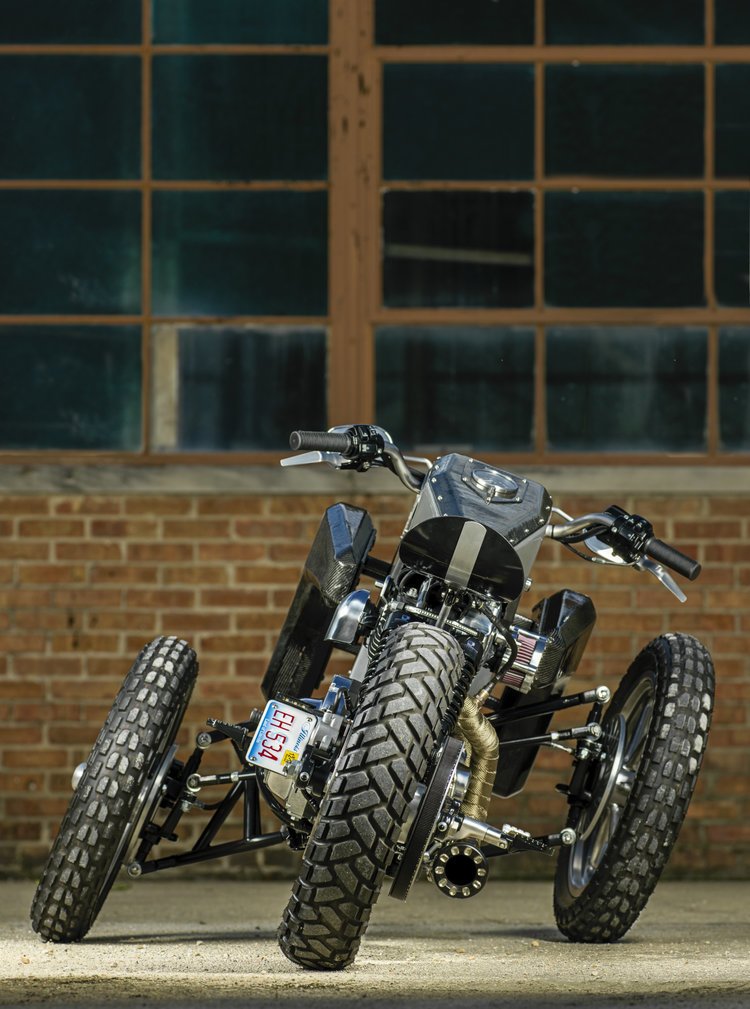 Los Angeles, CA, United States
About This Car
The Garmr is the first edition, hand-engineered offering from Barghest Motive. This three-wheeled, leaning, reverse trike is offered for sale as a one of a kind, never to be replicated motor vehicle.<
The Garmr is the first edition, hand-engineered offering from Barghest Motive. This three-wheeled, leaning, reverse trike is offered for sale as a one of a kind, never to be replicated motor vehicle.

The Garmr, which means "Hellhound" is as powerful as it is fun to ride.

Its large body juts out like a battering ram against the air. The engine, unrestrained screams as you twist the throttle. The rear tire smokes as you launch forward, howling and hurling you against the seat, accelerating at a blistering pace.

The Garmr was designed as the personification of strength and power: from its full carbon fiber body, to its powerful 1200cc engine, its aggressive stance, its wheel-tire combo, to its deep growl.

Even at a standstill, she's a commanding presence.

It urges you to unleash more of its power while diving deeper and sharper into corners as you confidently command her to attack the road ahead.

And when you're ready to chill with a ride along the beach, the Garmr glides through "S's" like a serpent.

With Garmr our goal was to create a raw organic mechanical experience. One where human & machine connect. Not through electronics or computing power. Rather through feel & touch, sound & vibration. Much like the race cars & bikes of eras past. It is something only a true automotive connoisseur will understand.

To achieve the complexity of experience, we could not design Garmr on a computer like most vehicles. We also had to move beyond hand-crafting.

We needed to design and engineer while riding. We call this process "hand-engineering." And it took our Chief Artisan 18-months to craft until the Garmr experience was perfection.

It is a completely unique way of designing vehicles and it leads to a riding feel that is without comparison.

Though this process is obviously extremely labor intensive, we believe this is the only way to truly give the Garmr, her soul.
Car Details
Year
2019
Location
Los Angeles, CA, United States
Mileage
12000 mi (19312 km)
Engine
Other
Gearbox
Manual
Car type
Other
Drive train
Rwd
Fuel type
Petrol
Condition
New
VIN
1HD1CT3129K457300
Color
Black
Interior color
Black
Contact agent
Barghest Motive
You have inquired about this listing
The seller will contact you soon by
For Sale by
Registered on JamesEdition
2020
Address
Los Angeles, California, United States
Phone number