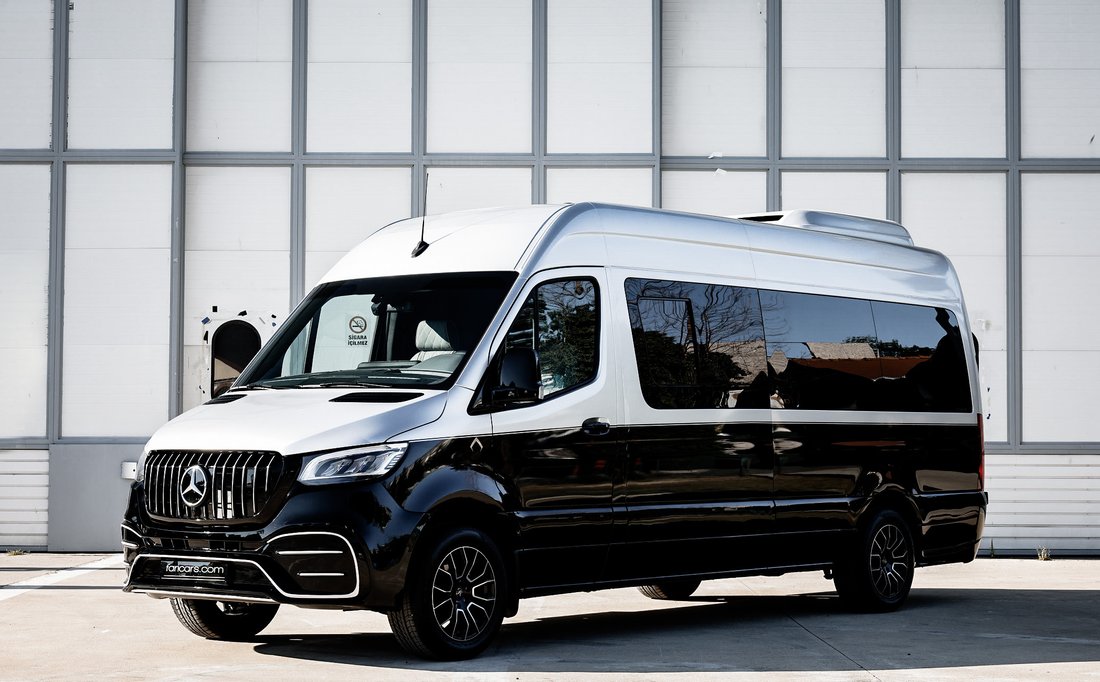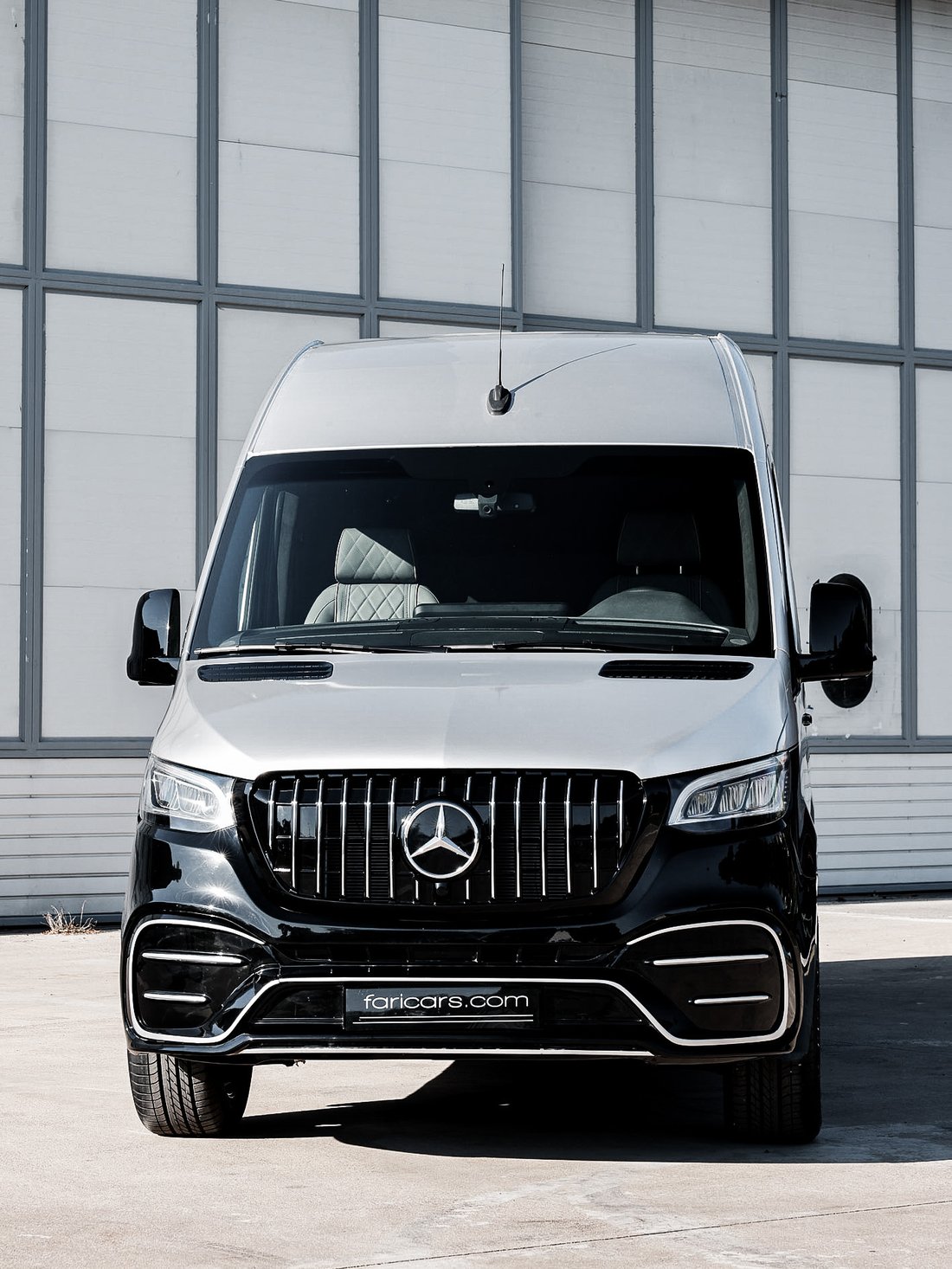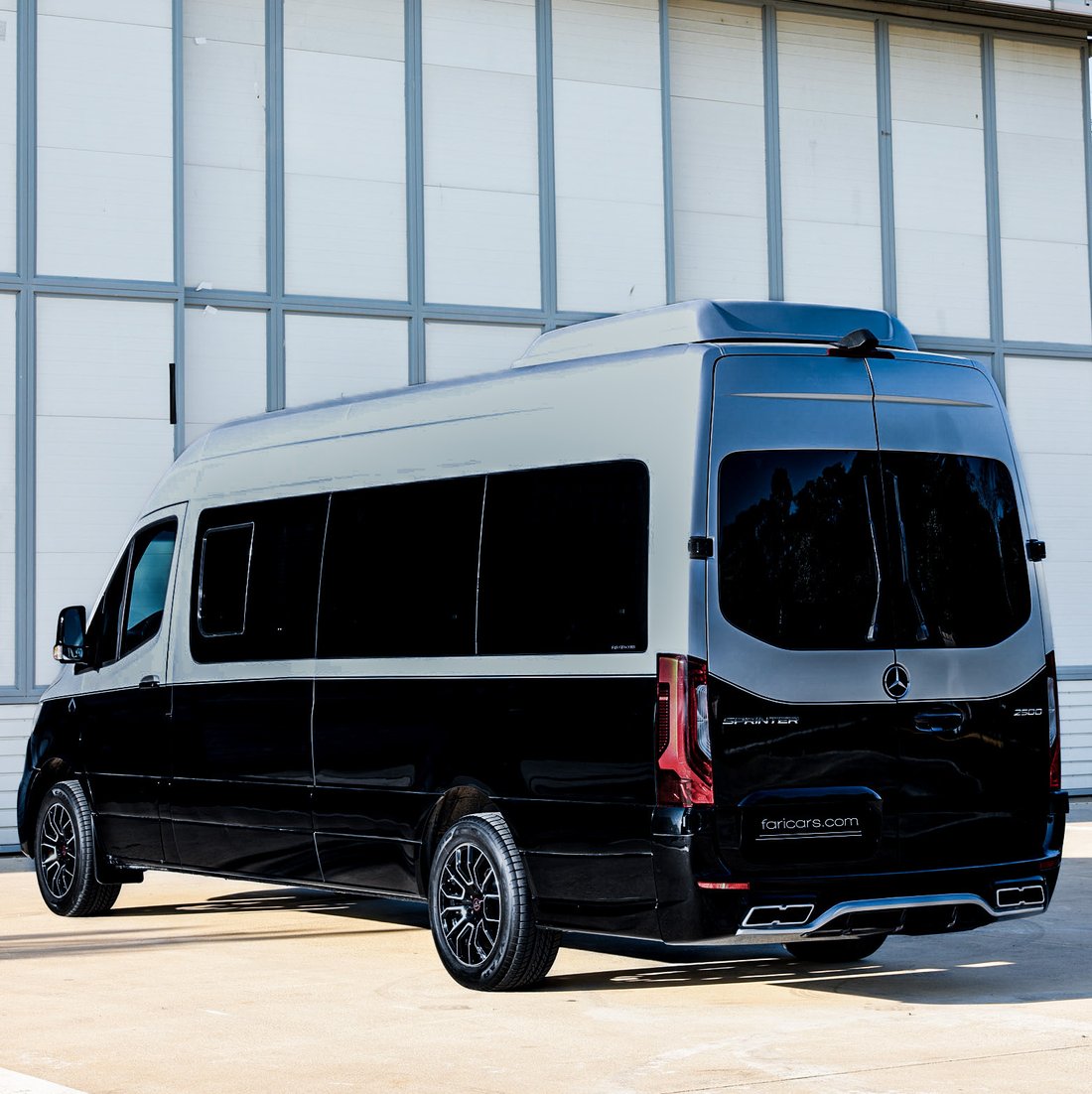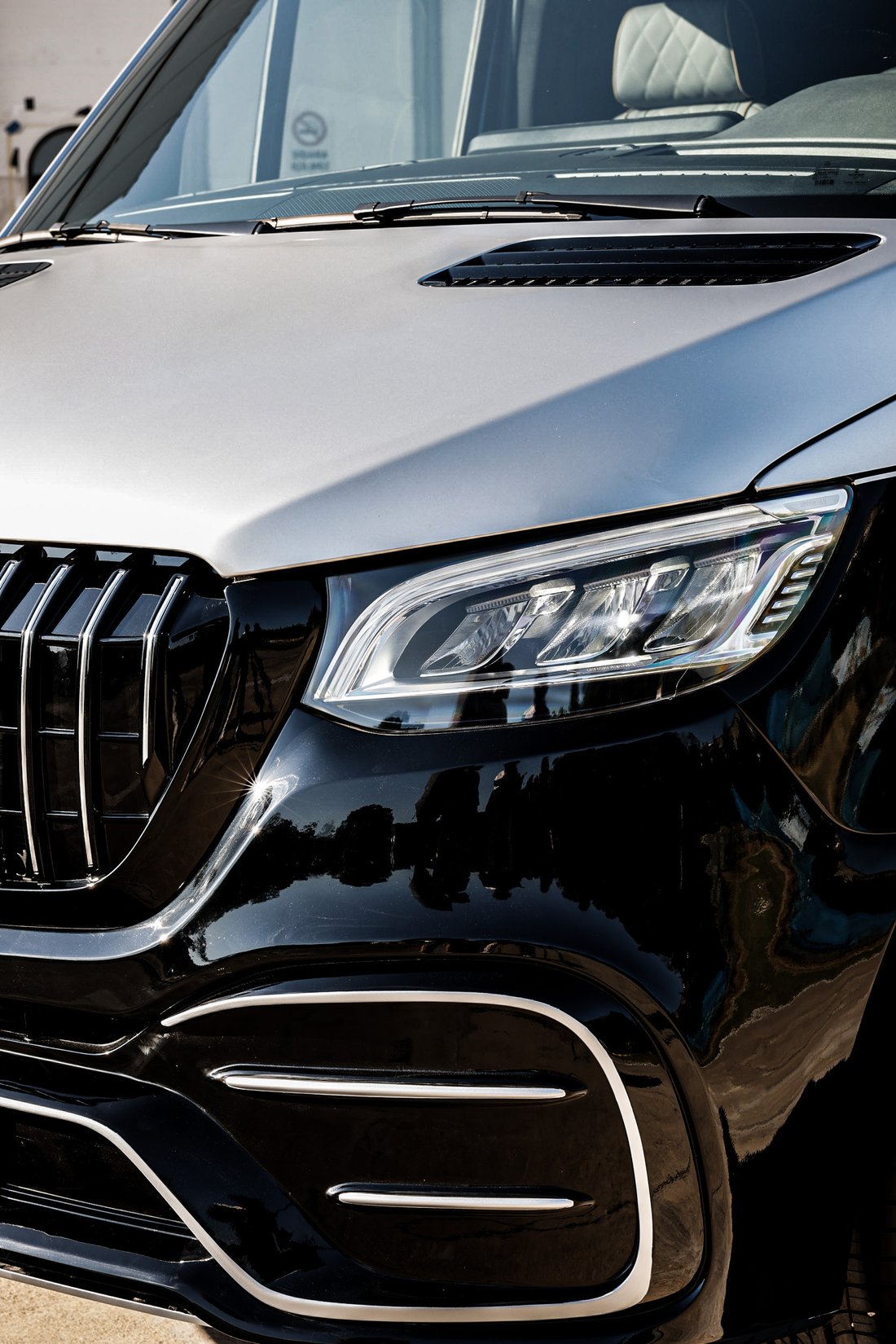 2021 Mercedes-Benz Sprinter rwd
Price On Request
Riverside, NJ, United States
About This Car
LOCAL AND INTERNATIONAL SHIPPING AVAILABLE.

Standard Equipment: Driver and Passenger Lumbar Support and Headrest. Electrically folding exterior mirrors. Blind Spot and Attention Assist. 12V p
LOCAL AND INTERNATIONAL SHIPPING AVAILABLE.

Standard Equipment: Driver and Passenger Lumbar Support and Headrest. Electrically folding exterior mirrors. Blind Spot and Attention Assist. 12V power Outlet and two additional keys. THERMOTRONIC automatic climate control. Rear Air-Conditioner Heavy-Duty. Electrical Sliding Door and Sidestep. 3-Button Remote Control. LED Head and Taillights and Cornering Fog Lamp.

Rear Cabin Interior: Alcantara Upholstered Power Partition Unit, Side Panels, Trims, and Ceiling. FariCars Custom Handcrafted Body Trim. 3 Storage Units – Side Glove Boxes. 3 Power Writing/Service Tables. Hand Applied and Finished Authentic Wood Veneer. Anti-bacterial Waterproof Luxury Vinyl Flooring. FariCars Custom Phantom Style LED Starlight Ceiling Headliner. Dual-Layer Ambient Lighting.

Electronic and Convenience Features: Android Infotainment System w/ 10.2" Touchscreen, Navigation, and Apple CarPlay. 360 Degree Parking Camera. 43" LED 4K Smart TV with Power-Partition. 32" LED 4K Smart TV. 2021 4K Apple TV - Screen Mirroring via iPhone, iPad, and Mac. AirPods Max. Sony Playstation 5. Nespresso Coffee Machine and 6 Nespresso Cups. Comp Refrigerator with Freezer Capability. Original Mercedes-Benz S-Class Seats and Control Units. Mercedes-Benz iPad Holder. Pocket Storage with 5 Wireless Charger Units and Power and USB Outlets. 10 Cupholders. Ambient Lighted Bar with Bottle and Glass Holders. Suit Hangers, Shoe Storage, Carryon Compartment, and Luggage Storage. Illuminated Entry.

Optional Equipment and Value-Added Packages: 10+2 - 2100w Premium Surround Sound
System. Chrome AMG Style Custom Body Kit (Bumpers, Chrome Grill, Painted accents). Custom 18" Wheels and 4 Season Tires. Exterior Two-Tone Wrap and Paint Protection. Ultra-Leather Dashboard and Door Trims. IWC Clock on TV Trim. FariCars Titanium Champagne Flutes. Headrest, Pillows, and Carpet. FariCars Logo Engraved Piano Black Cigar Humidor – Trim. Matching Set of Luggages. FariCars Logo Stitched Leather Suit Garment Bags.

Limited 3-yearr warranty on all conversion parts.
Car Details
Year
2021
Location
Riverside, NJ, United States
Address
1060 S Chester Ave, Riverside, NJ 08075
Mileage
50 mi (80 km)
Engine
6 Cylinder
Gearbox
Automatic
Car type
Limousine
Drive
Lhd
Drive train
Rwd
Fuel type
Diesel
Condition
New
VIN
W1Z4EGHY5MT074628
Color
Custom
Interior color
Silver
Internal Reference
S-MO-223-21
Contact agent
Agent ffu@faricars.com
You have inquired about this listing
The seller will contact you soon by
For Sale by
About
The ART of VAN

FariCars designs, manufactures, installs and delivers Mercedes-Benz Sprinter, Metris and G
The ART of VAN

FariCars designs, manufactures, installs and delivers Mercedes-Benz Sprinter, Metris and G-Class vehicles with exquisite interior and exteriors along with select luxury cars and SUVs.

We offer an extensive selection of interior trim, exterior body, safety, convenience, performance and multimedia upgrades since 2002 in Germany, Turkey and US and we're currently expanding our US operations. Our HQs is in metro Philly area and offices/locations in NY, LA, Munich and Istanbul.

We distinctively use ethically sourced highest quality and sustainable materials artfully combine innovative engineering, aesthetic design and extraordinary workmanship to manufacture interior packages that elevate user experience and comfort of VIP vans and RVs to an unmatched level.

Our fine-tuned design approach shows our love of motor vehicles, keeps natural environment and human interaction in center and always keeps an open-mind and encourages extreme transparency to meet and exceed our clients' and industry partners' needs.

We constantly dream of mastering the art and craft we combine into the vehicles we love the most with the help of cutting-edge technology. We aim to keep creating the most advanced vehicles on the market in every aspect and stay steps ahead. We take pride on our mission to elevate our designs mindfully, maintain our sourcing sustainable, keep workmanship at the top of the line, serve clients impeccably and create meaningful industry connections made to last for continuous improvement.


Registered on JamesEdition
2021
Address
Riverside, New Jersey, United States
Phone number
Listing Reference
S-MO-223-21