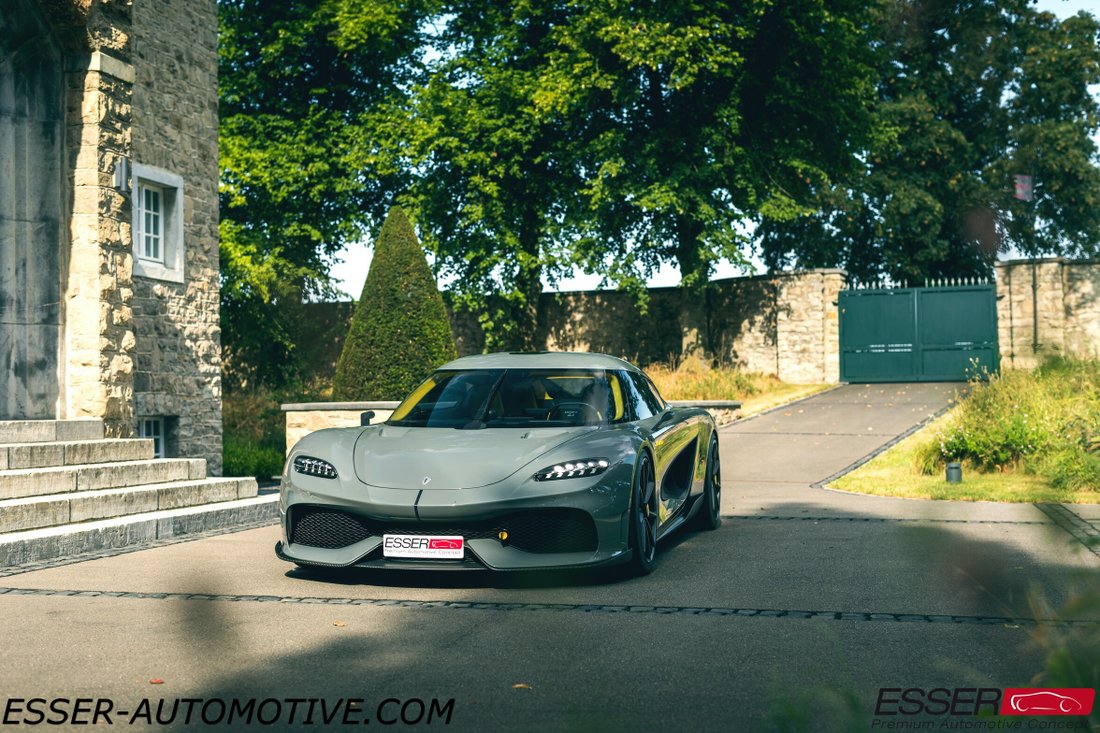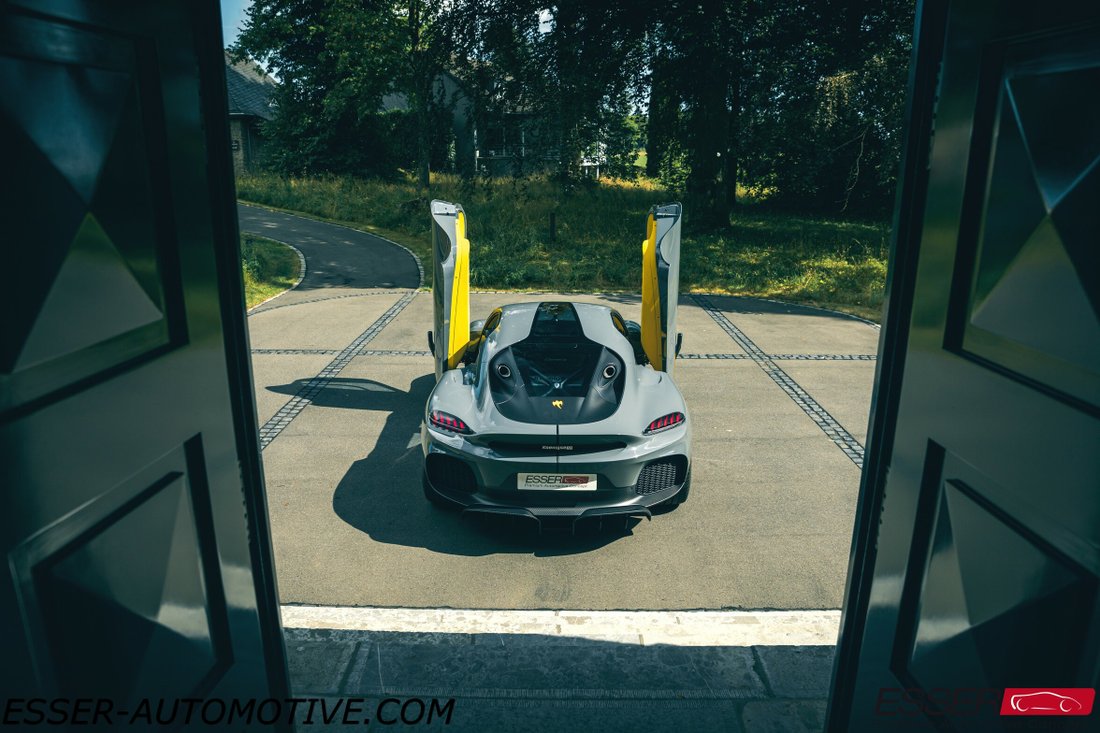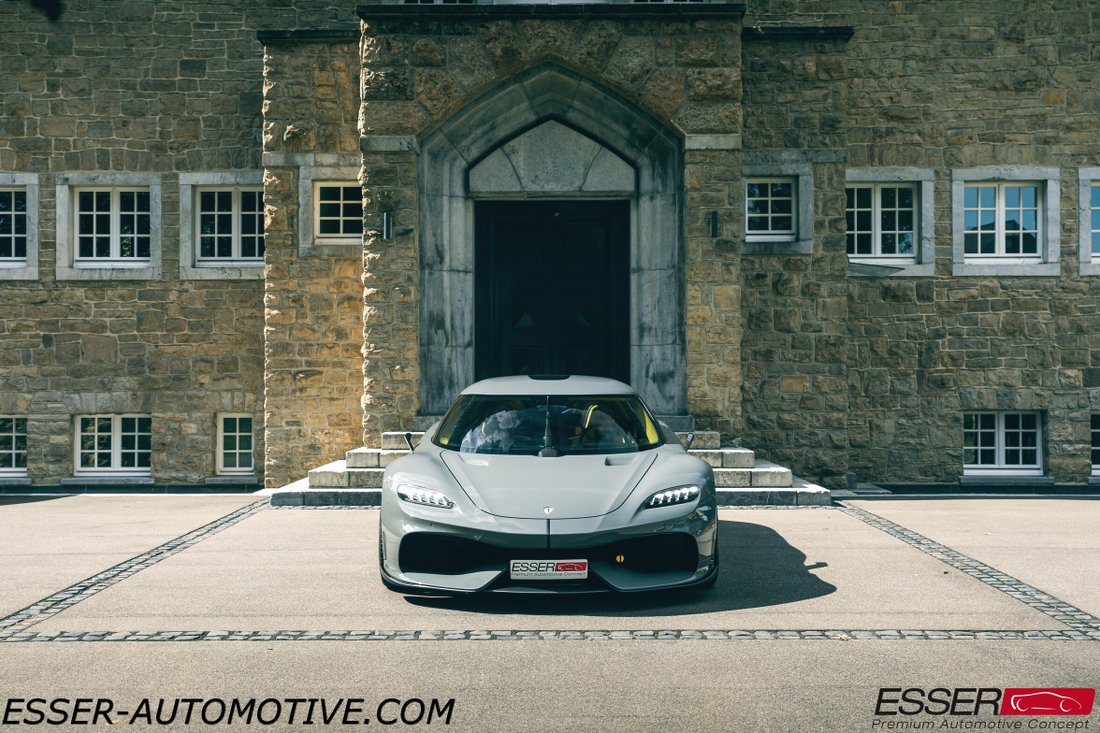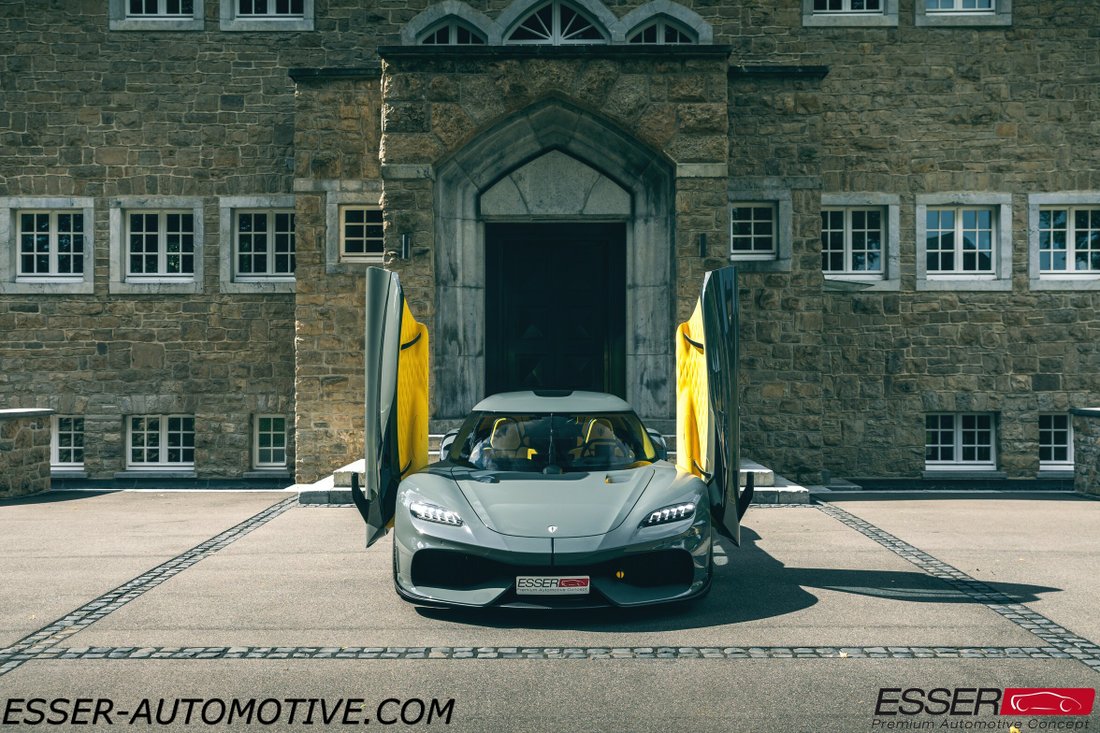 2022 Koenigsegg Gemera
Price On Request
About This Car
Limited Edition: 300 cars
Engine: 2.0l Twin-Turbo – 3 Cylinder Freevalve
Electrical Motors: 3
Performance: approx. 1.700 HP (600HP normal aspirated + 1.100HP from the elect. Motors)
Limited Edition: 300 cars
Engine: 2.0l Twin-Turbo – 3 Cylinder Freevalve
Electrical Motors: 3
Performance: approx. 1.700 HP (600HP normal aspirated + 1.100HP from the elect. Motors)
Drive: All wheel Drive
Weight: approx. 1.750 kg dry weight
Transmission: KDD – Koenigsegg Direct Drive
Body type: 2-door Coupé with 4 seats
Monocoque: Carbon Fibre

Limited Edition: 300 Fahrzeuge
Motor: 2.0l Bi-Turbo – 3 Zylinder Freevalve
Elektromotoren: 3
Performance: ca. 1.700 PS (600 PS Saugmotor + 1.100 PS aus den Elektromotoren)
Antrieb: Allradantrieb
Gewicht: ca. 1.750 kg Trockengewicht
Übertragung: KDD – Koenigsegg Direct Drive
Karosserie-Typ: 2-türiges Coupé mit 4 Sitzen
Monocoque: Carbon Fibre

PROPULSION:

INTERNAL COMBUSTION ENGINE (ICE)

• Koenigsegg Tiny Friendly Giant Twin Turbo Freevalve 3-cylinder Internal Combustion Engine (ICE) with dry sump lubrication
• Compression: 9.5:1 - Bore: 95 mm - stroke: 93.5 mm
• Closed-loop combustion control with in-cylinder pressure sensing
• 440 kW (600 bhp) at 7500 rpm, red line at 8500 rpm
• Torque: 600 Nm from 2000 rpm to 7000 rpm
• ICE is mounted midship and powers the front axle together with one E-motor through a propshaft
• Engine weight: 70 kg

E-MOTORS

• Three Electric Motors: One for each rear wheel with 500 bhp and 1000 Nm each and one E-motor on the crankshaft 400 bhp and 500 Nm to power the front wheels (together with the ICE)

ENGINE MANAGEMENT

• Koenigsegg Engine Control Module
• Flex fuel capability including E100, Methanol and sun fuel
• High power ion sensing coil-on-plug ignition system

OUTPUT

• Total output 1700 bhp - 3500 Nm, including Hydracoup
• Max wheel torque: 11,000 Nm at ICE 4000 rpm
• 1100 bhp of combined electric power (counting E-motors separately – 1400 bhp)

RANGE

• ICE only range: up to 950 km
• Electric range: up to 50 km
• Total range: up to 1000 km

Consumption figures:

Combined: approx. 23,1l/ 100 km
Urban: approx. 37,1l/ 100 km
Extra-urban: approx. 14,9l/ 100 km
CO2 emission: approx. 539 g/ km (combined)
Energy efficiency class: G

ANTRIEB:

VERBRENNUNGSMOTOR

- Koenigsegg Tiny Friendly Giant Twin Turbo Freevalve 3-Zylinder Verbrennungsmotor mit Trockensumpfschmierung
- Verdichtung: 9,5:1 - Bohrung: 95 mm - Hub: 93,5 mm
- Verbrennungsregelung im geschlossenen Regelkreis mit Innendruckabtastung
- 440 kW (600 PS) bei 7500 U/min, rote Linie bei 8500 U/min
- Drehmoment: 600 Nm von 2000 U/min bis 7000 U/min
- Der Verbrennungsmotor ist mittig montiert und treibt zusammen mit einem E-Motor über eine Kardanwelle die Vorderachse an
- Gewicht des Motors: 70 kg

E-MOTOREN

- Drei E-Motoren: Einer für jedes Hinterrad mit je 500 PS und 1000 Nm und ein E-Motor auf der Kurbelwelle mit 400 PS und 500 Nm zum Antrieb der Vorderräder (zusammen mit dem Verbrennungsmotor)

MOTORSTEUERUNG

- Koenigsegg Motorsteuerungsmodul
- Flex-Fuel-Fähigkeit einschließlich E100, Methanol und Sonnenkraftstoff
- Hochleistungs-Ionensensor-Spule-auf-Stecker-Zündsystem

AUSGABE

- Gesamtleistung 1700 PS - 3500 Nm, einschließlich Hydracoup
- Maximales Raddrehmoment: 11.000 Nm bei ICE 4000 U/min
- 1100 PS kombinierte elektrische Leistung (wenn man die E-Motoren separat zählt - 1400 PS)

REICHWEITE

- Reichweite nur Verbrennungsmotor: bis zu 950 km
- Elektrische Reichweite: bis zu 50 km
- Gesamtreichweite: bis zu 1000 km

Verbrauchswerte:

Kombiniert: ca. 23,1l/ 100 km
Innerorts: ca. 37,1l/ 100 km
Außerorts: ca. 14,9l/ 100 km
CO2-Emission: ca. 539 g/ km (kombiniert)
Energieeffizienzklasse: G

The configuration is freely selectable
Die Konfiguration ist frei wählbar

If you have any other questions, please don´t hesitate to contact us.
Sollten Sie weitere Fragen haben, zögern Sie bitte nicht, uns zu kontaktieren.

Car Details
Year
2022
Location
Aachen, Germany
Mileage
0 km (0 mi)
Engine
Other
Gearbox
Automatic
Car type
Coupe
Drive train
Awd
Fuel type
Hybrid
Power
1700 ps (1268 kw)
Condition
New
You have inquired about this listing
The seller will contact you soon by
For Sale by
About
Welcome to Premium Automotive Concept Esser

At Premium Automotive Concept Esser everything centers around
Welcome to Premium Automotive Concept Esser
At Premium Automotive Concept Esser everything centers around automotive luxury. Our portfolio extends over the following two areas:


Buying/Selling & Agency of exclusive sports- and luxury cars


Rallye organization


Please take a look around and look forward to go for more. We're pleased to get in contact with you. 
Best regards,
Markus Esser
- CEO –
Registered on JamesEdition
2010
Address
Koenigsegg & Rimac Aachen // Düsseldorf, Konrad-Zuse-Str. 26, D-52477, Alsdorf / Aachen, Germany
Phone number