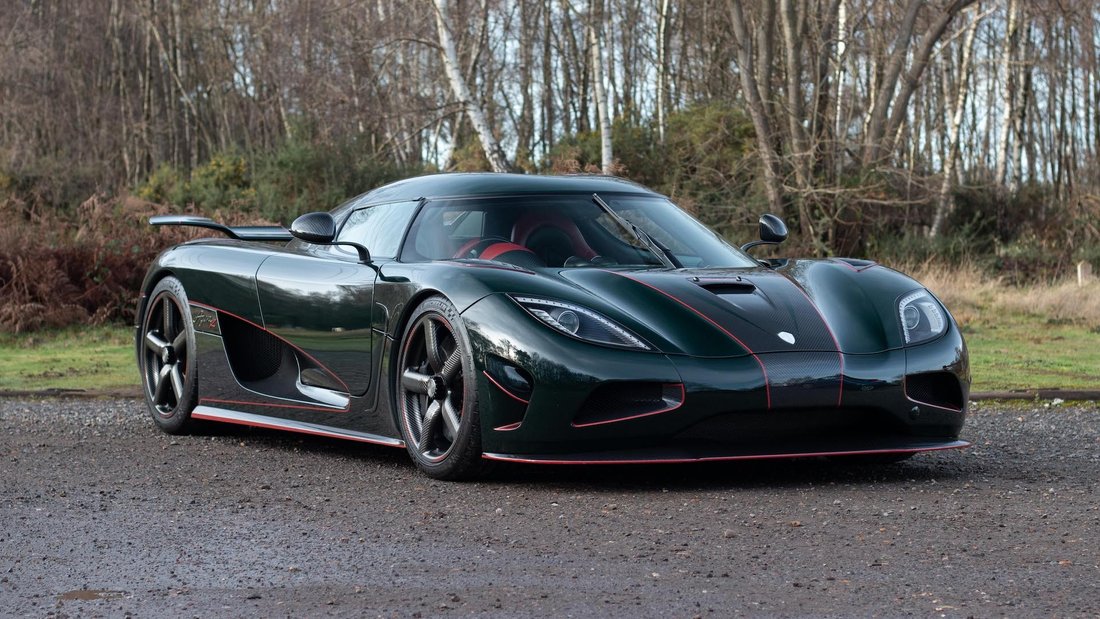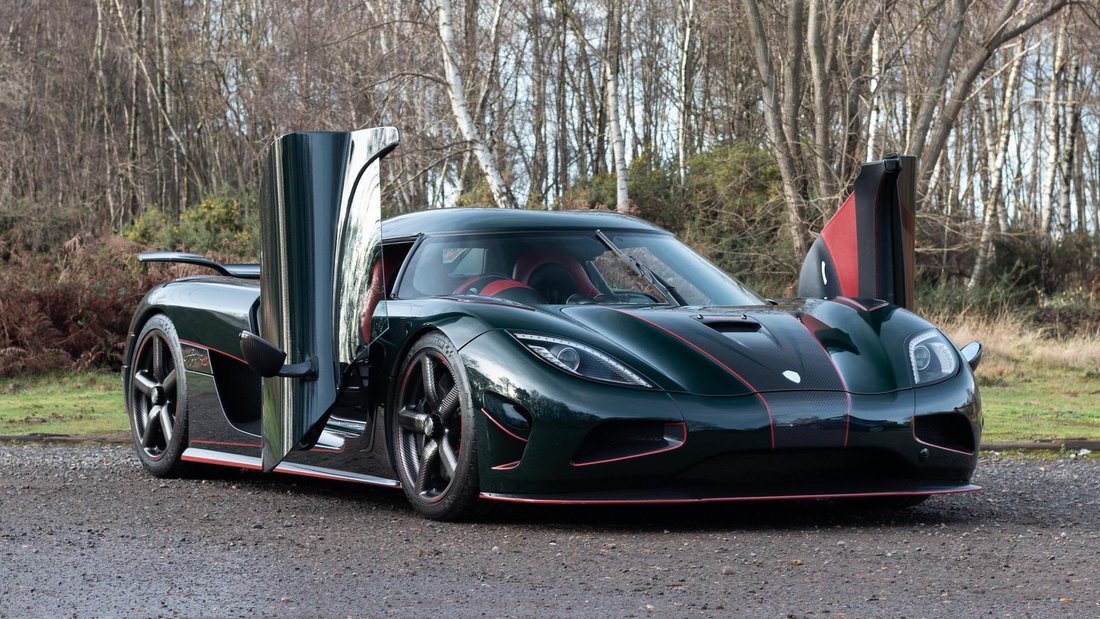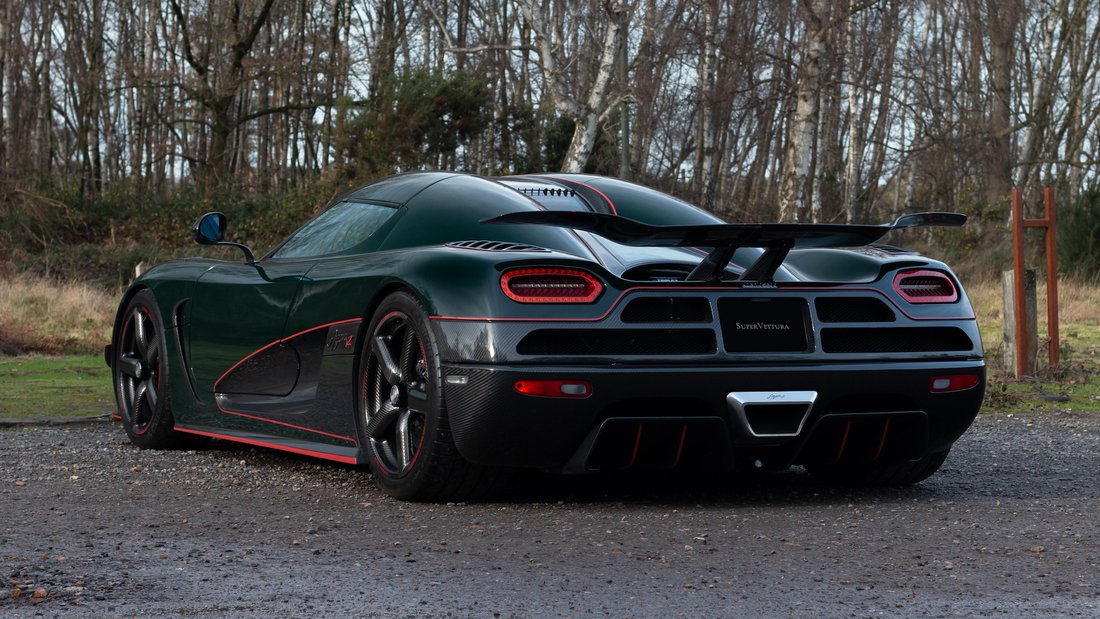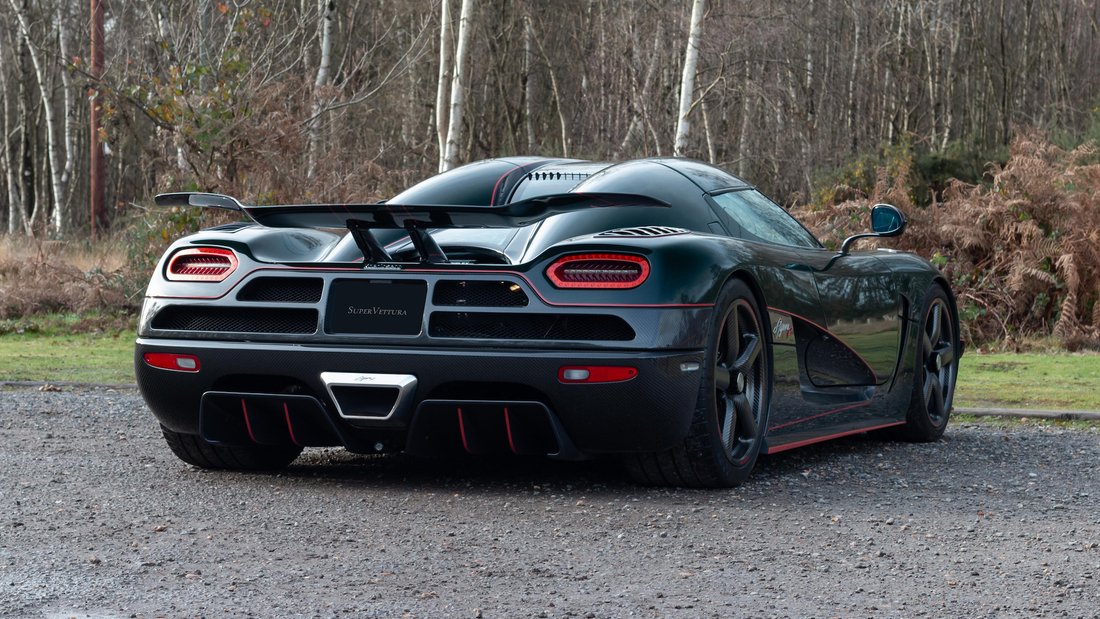 2013 Koenigsegg Agera R
$3,583,284
Sunningdale, United Kingdom
About This Car
Koenigsegg Agera R



The Agera R made its debut at the March 2011 Geneva Motor Show. The Agera R built upon the features and functionality of the Agera with new, unique s
Koenigsegg Agera R 



The Agera R made its debut at the March 2011 Geneva Motor Show. The Agera R built upon the features and functionality of the Agera with new, unique solutions to enhance both performance and visual appearance even further. Only 18 examples of the Agera R were produced.





The Agera R has an upgraded fuel and engine management system that allows it to run between 95 Octane and E100 biofuel, or any mix in between. The engine management system senses the fuel mixture and can adjust the engine's operation 'on the fly'.






This Koenigsegg Agera R was built in 2013 and formed part of a static private vehicle collection. In 2017 this Agera R returned to the Koenigsegg factory where it was serviced prior to UK registration. The vehicle returned to the factory in 2020 for extensive upgrades, detailed below.



5.0 Twin Turbo V8 - 1,124 HP and 1200 NM Max Torque
Specially Developed 7-Speed Dual-Clutch Gearbox
Carbon Fibre Monocoque and Body
Detachable and Stowable Roof
Build Date - November 2013
First Registered - July 2017
UK Taxes Paid
1 Registered Owner
Right Hand Drive
2,450 Miles
Finished in British Racing Green with Red Highlights
Visible Carbon Fibre Bonnet Centre
Visible Carbon Fibre Side Intakes
Visible Carbon Fibre Splitter
Visible Carbon Fibre Diffuser
Visible Carbon Fibre Bonnet Louvers
Carbon Fibre Aircore Wheels
Carbon Fibre One:1 Style Mirrors
Black Anodized Brake Callipers
Black and Red Full Leather Interior
Contrast Stitching
Hydraulic Lifting System
Reversing Camera
0-100 km/h - 2.8 seconds
0-200 km/h - 7.8 seconds
0-300 km/h - 14.5 seconds
0-200-0 km/h - 12.6 seconds
0-300-0 km/h - 21.19 seconds.
Service History;


08/10/2021 - SuperVettura Koenigsegg UK - 2,228 Miles


06/10/2021 - MOT - 2,040 Miles


02/09/2020 - MOT - 1,608 Miles


31/03/2020 - Koenigsegg Factory - 1,507 Miles


21/12/2018 - SuperVettura Koenigsegg UK - 1,207 Miles


25/01/2017 - Koenigsegg Factory - 25 KM


Upgrade History;


March 2020




Full software update, drivability enhancements


Gearbox input shaft


Transaxle carrier


Clutch release bearing


Transmission control module


Diff box


Coolant sensor


Rear camera


4 x TPM sensors


4 x tyres


Full wheel alignment


Yuasa lead acid battery update







July 2018




Full air-con system update







Car Details
Year
2013
Location
Sunningdale, United Kingdom
Address
Super Vettura, London Road, Berkshire
Mileage
2450 mi (3943 km)
Engine
8 Cylinder
Gearbox
Automatic
Car type
Cabriolet
Drive
Rhd
Drive train
Rwd
Fuel type
Petrol
Condition
Used
Color
Green
Internal Reference
203
Contact agent
SuperVettura
You have inquired about this listing
The seller will contact you soon by
For Sale by
Registered on JamesEdition
2019
Address
Sunningdale, Berkshire
Phone number