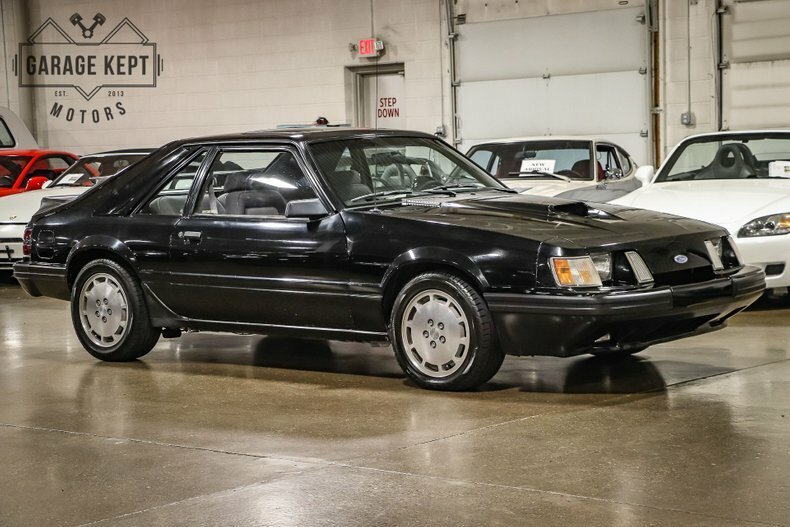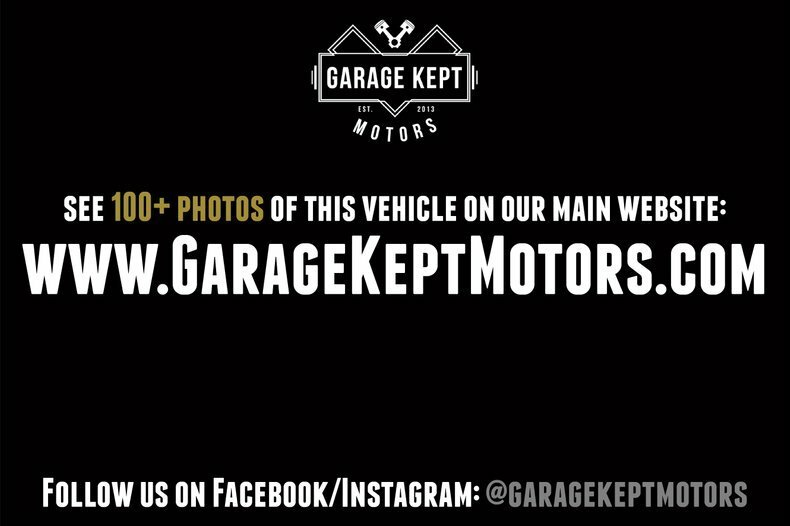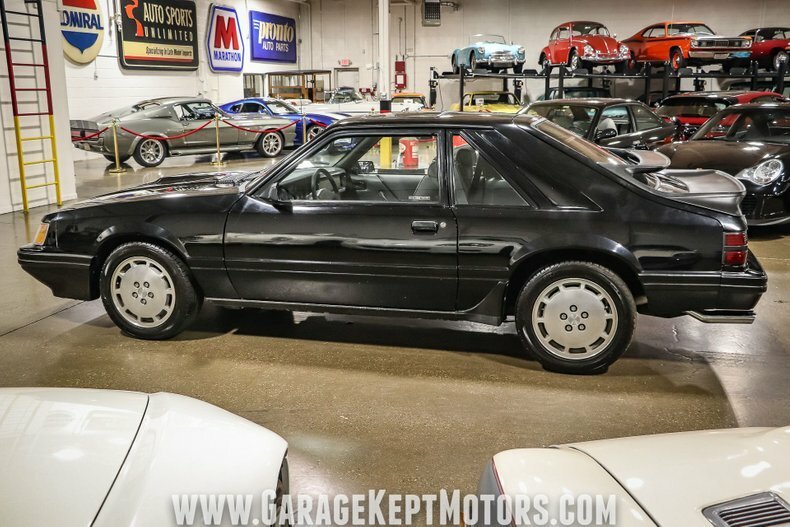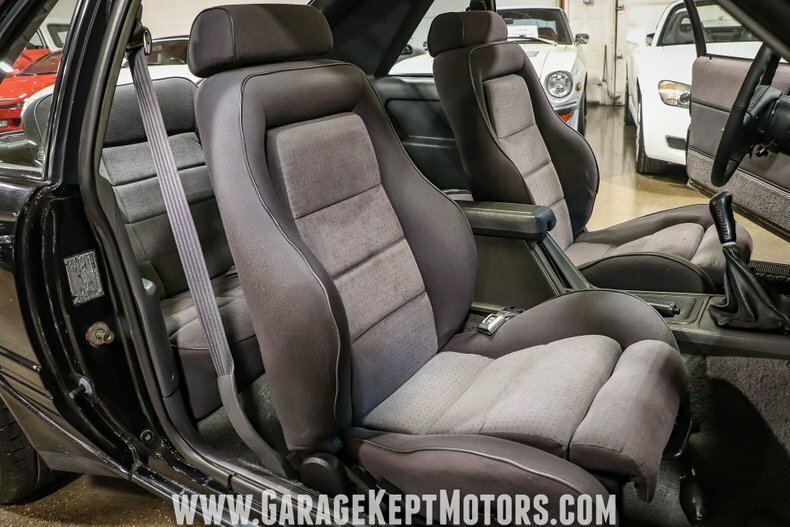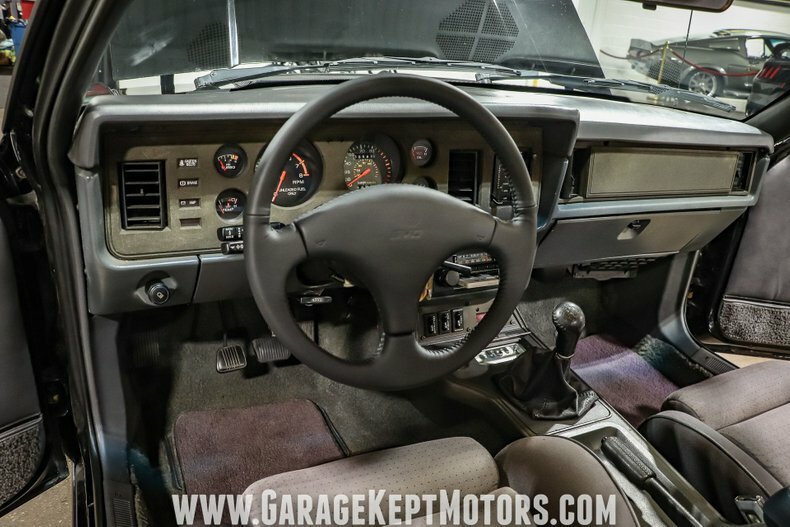 1984 Ford Mustang SVO
$11,900
Grand Rapids, United States
About This Car
1984 Ford Mustang SVO
- 3 Door Hatchback

- 2.3L I4 Turbo

- 5 Speed Manual

- 38k Original Miles
The 1980's saw a rebirth of the muscle car as Detroit
1984 Ford Mustang SVO
- 3 Door Hatchback

- 2.3L I4 Turbo

- 5 Speed Manual

- 38k Original Miles
The 1980's saw a rebirth of the muscle car as Detroit recognized that buyers still wanted high performance vehicles. It was time of furious automotive evolution born from changes in government-mandated emissions and fuel economy standards that had initially caused the decline of the muscle car era of the 1960s. In 1980, Ford created Special Vehicle Operations to help develop a stronger image for the Mustang that suffered during the Malaise era of the 1970s. Most importantly, SVO was responsible for applying race-derived technology to Ford production cars. Specifically, technology from the Ford IMSA and SVO prototype were transferred to the Mustang SVO which was released in 1983. The SVO was a different kind of Mustang as it retained the inline-4 found on the entry level models. The 1984 SVO was a performance champion that equaled its Mustang GT stablemate in horsepower while offering superior balance and fuel economy, not to mention a bevy of other unique enhancements that had created a Mustang unlike any other before it. Garage Kept Motors is excited to feature this low milage example featured here.
The heart of the 1984 Mustang SVO is a turbocharged and intercooled 2.3 liter Lima four-cylinder engine. Utilizing fuel injection and EEC-IV engine computer management, this venerable mill utilizes 14 pounds of boost to reach 175 peak horsepower at 4400 rpm. Under the hood this Mustang presents as clean and well maintained, with new cooling hoses and drive belts, battery and a new brake master cylinder.
The SVO magic doesn't stop under the hood, in showcasing Ford's road racing efforts, the SVO received a completely different suspension arrangement, which included aggressive front and rear anti-roll bars, a beefier steering rack, revised bushings, Koni adjustable shocks and struts, four-wheel disc brakes, and 16-inch wheels wrapped in big 225/50-series rubber. The result is a true corner-carving machine that is still considered to be one of the best-handling Mustangs of all time. This unit while unrestored underneath is well maintained with new shocks/struts, Goodyear performance radial tires and a Flowmaster performance muffler.
The interior appointments also reflect the SVO's sporting nature. This car features the SVO-exclusive seats with aggressive side bolstering that keep front occupants firmly in position. Gas and brake pedal positions are optimized for better heel-and-toe shifting. A Hurst shifter operates the T-5 five-speed manual and full instrumentation keeps the driver informed of the SVO's powertrain status. Luxury items abounded for cabin occupants of this Mustang, including air conditioning, power steering, trip computer and AM/FM/Cassette premium sound system with amplifier. The interior has been well preserved with some light wear on the driver's seat. The rear passenger compartment is so clean we speculate it has seen little use!
The unique SVO treatment is prevalent on the outside of this Mustang, with a unique front clip, SVO-specific sail panels, unique taillights, and the two most iconic SVO items: the biplane rear spoiler and functional hood scoop. This Mustang features the factory removable sun hatch and optional fog lights. The paint finish presents as original and shows some light fading and some minor blemishes and dings acquired over the last 40 years. The body and floorboards are rust free and there is no indication of any rust or accident repair.
The SVO holds a very special place in Mustang history, and for good reason. Of the 400,000 Mustangs produced between 1984-to 86, only 9000 received the SVO badge. Such limited numbers make the SVO one of the most sought-after Mustangs. This SVO Mustang has only 38,000 original miles on it making it an outstanding car to collect but also enjoy and drive it as it was designed and intended for. Please call if interested or e-mail with any questions. Thank you for looking.
Car Details
Year
1984
Location
Grand Rapids, United States
Mileage
38683 mi (62254 km)
Engine
Unknown
Gearbox
Manual
Car type
Coupe
Fuel type
Other
Condition
Used
VIN
1FABP28T9EF138824
Color
Custom
Interior color
Custom
Internal Reference
2360_22KCC76
Contact agent
Garage Kept Motors
You have inquired about this listing
The seller will contact you soon by
For Sale by
Registered on JamesEdition
2018
Phone number
Listing Reference
2360_22KCC76