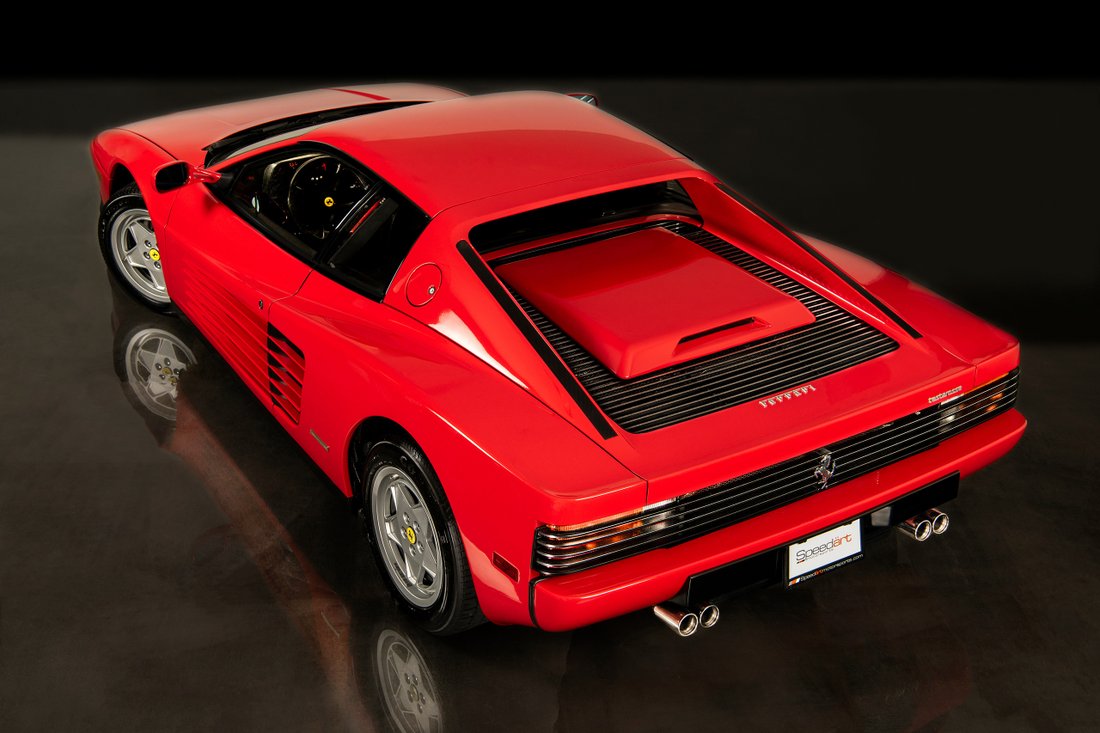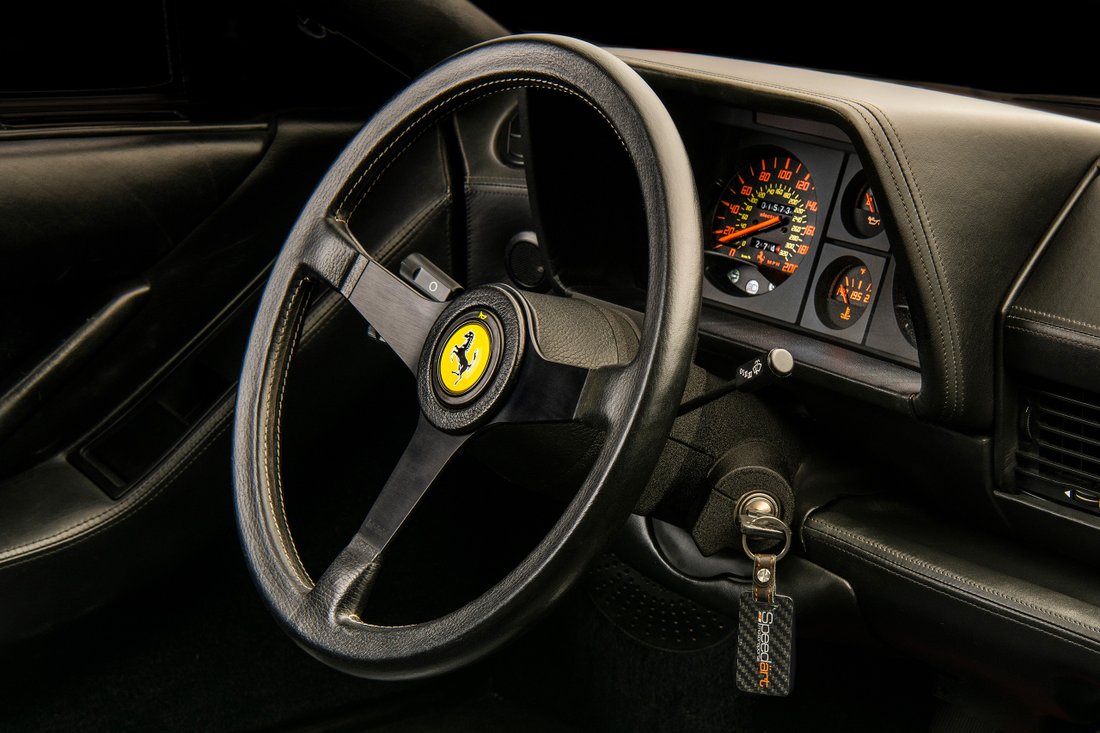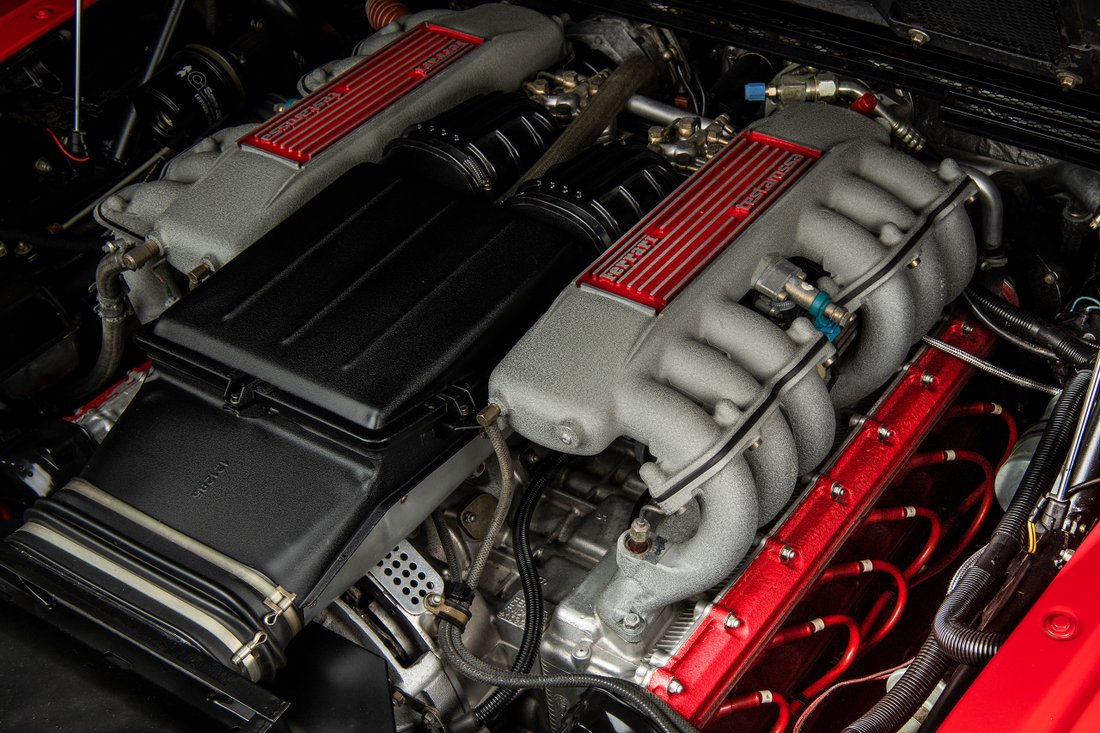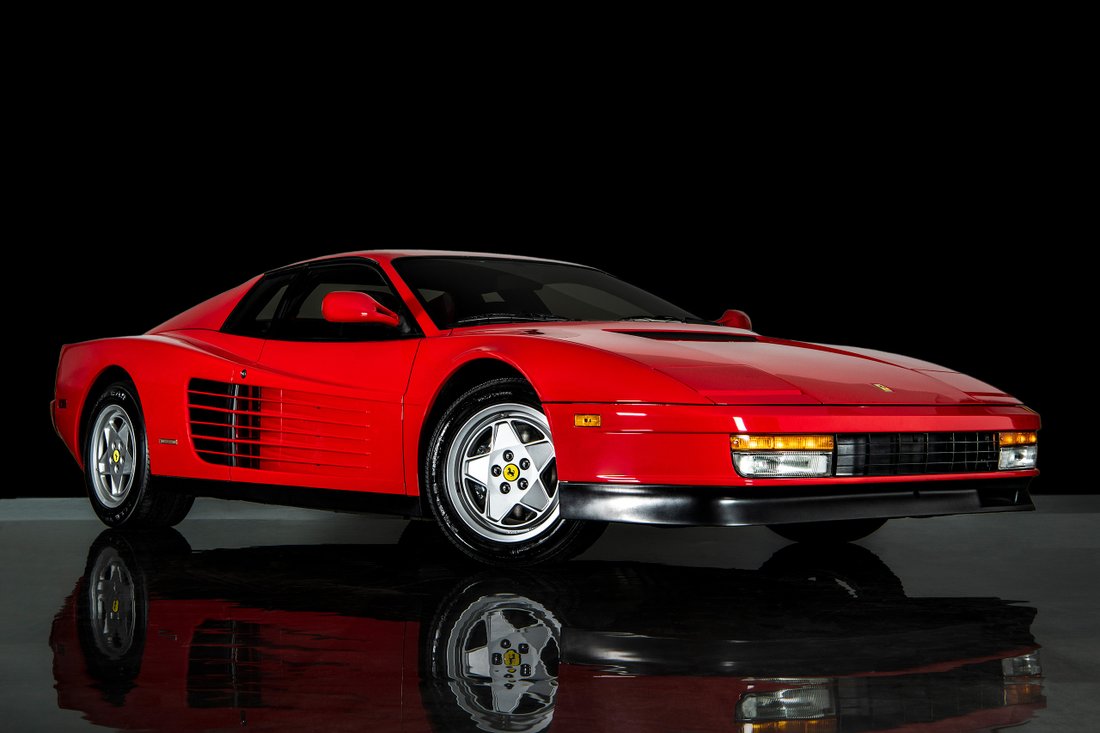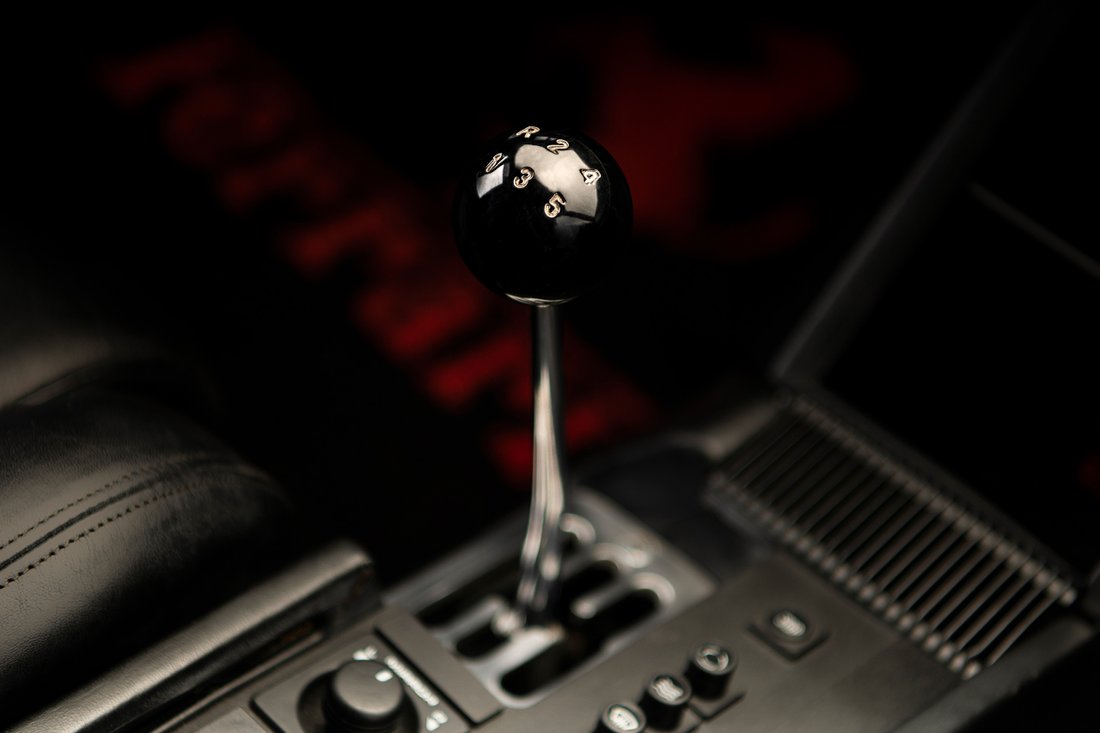 1988 Ferrari Testarossa
$145,000
About This Car
Chassis 78052 fitted with engine no. 13998 rolled off the Maranello assembly line in August of 1988, referred to as a 1988.5 model year since in June of the same year (starting with s/n 75997) Ferrari
Chassis 78052 fitted with engine no. 13998 rolled off the Maranello assembly line in August of 1988, referred to as a 1988.5 model year since in June of the same year (starting with s/n 75997) Ferrari changed the knock-off wheels to a five bolt pattern, which were easier to use and safer. The five-bolt wheels were made by two different manufacturers (OZ and Speedline), although they looked the same (except stampings on the inside).

The change to the new wheels also resulted in changes to the steering column, suspension (now with pressed steel top and bottom halves welded together), shock absorbers, disc brakes and a wider track.

The Gran Touring Ferrari arrived to the American Service Center which at the time was the authorized Ferrari dealer in Arlington, Virginia in the following month of September and was promptly delivered to its first proud owner, Mr. C.O. Stewart Sr. in Upper Marlboro, MD on the 10th day of September, 1988. Mr. Stewart enjoyed the Testarossa for approximately 4,000 miles and the motorcar was subsequently sold to its next care taker in Palm Beach, Florida staying in the same ownership for 15 years.

After another long ownership in the hands of a Marque enthusiast in Quarrywille, Pennsylvania the Testarossa returned to Florida and was part of one of the most prominent private Ferrari collections in Miami. It is noteworthy to mention that according to our research records the motorcar received FCA Platinum Status during the prestigious Cavallino event, further attesting to its quality and immaculate provenance.

Speedart Motorsports is delighted to offer for your consideration this iconic Italian GT from the house of Modena in absolutely spectacular form and of unquestionable originality.

The Testarossa is appropriately fitted with a Tubi Style competition exhaust and the refrigerant was upgraded to R134a in 2007. As per the attached service records the 15K major service was performed as intended by the manufacturer, including timing and accessory belts, adjusted tension, camshaft seals, valve cover gaskets, spark plugs, oil & fuel filters, flush & bleed brake/clutch fluids and more…

According to its non-derogatory Carfax report as well as a close inspection, the automobile appears to be free of any incidents, still wearing its original enamel. The interior is equally fresh and unmolested with the only addition of a period correct Radar detector and amplification to its Pioneer head unit. A full branded tool kit and jack along the owner's manual, books and keys accompany the sale of the motorcar.

We invite all interested parties in to our motorsports gallery to witness first hand this breathtaking "red revelation".

Disclaimer
Whilst Speedart Motorsports, LLC. ("We") make a sincere effort to contain information that is accurate and complete, we are aware that errors and omissions may occur. We are not able therefore, to guarantee the accuracy of that information and we do not accept liability for loss or damage arising from misleading information or for any reliance on which you may place on the information contained in this website. We highly recommend that you examine the vehicle to check the accuracy of the information supplied. If you have any queries with regard to any information on our website, please contact us at sales@speedartmotorsports.com. This disclaimer does not affect your statutory rights.
Car Details
Year
1988
Location
Miami, FL, United States
Mileage
15731 mi (25317 km)
Engine
12 Cylinder
Gearbox
Manual
Car type
Coupe
Drive train
Rwd
Fuel type
Petrol
Power
385 hp (287 kw)
Condition
Used
VIN
ZFFSG17A6J0078052
Color
Red
Interior color
Black
Internal Reference
S078052
Contact agent
Speedart Motorsports
You have inquired about this listing
The seller will contact you soon by
For Sale by
Registered on JamesEdition
2019
Address
Miami, Florida, United States
Phone number
Listing Reference
S078052