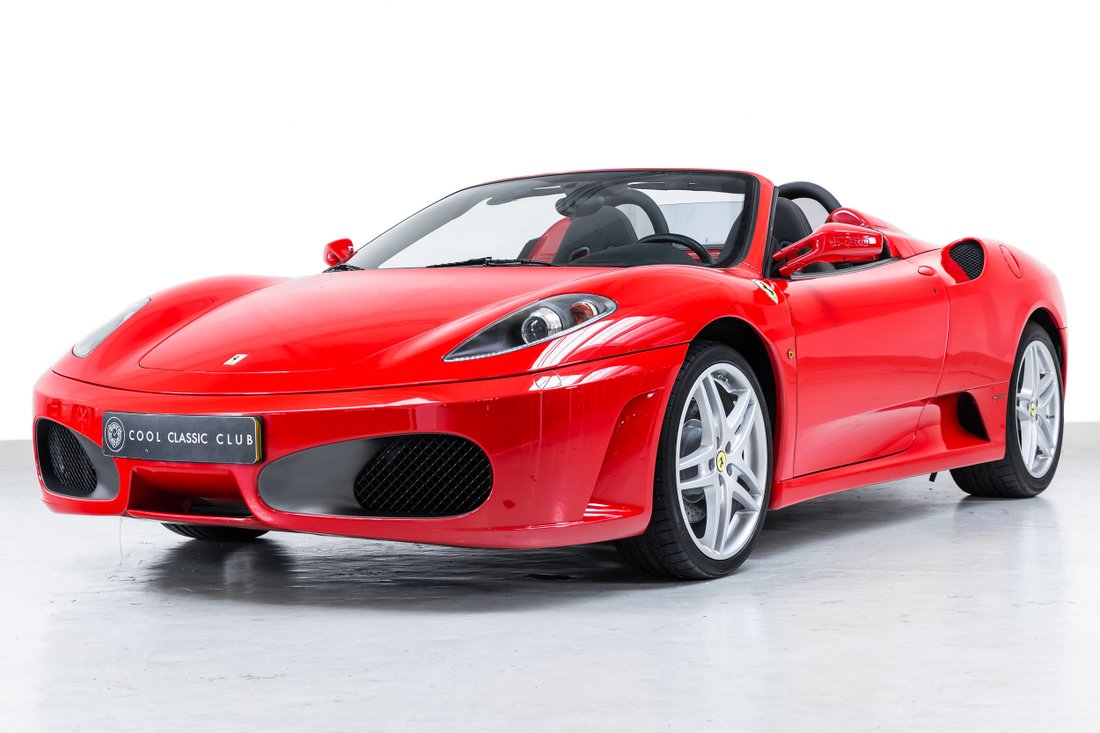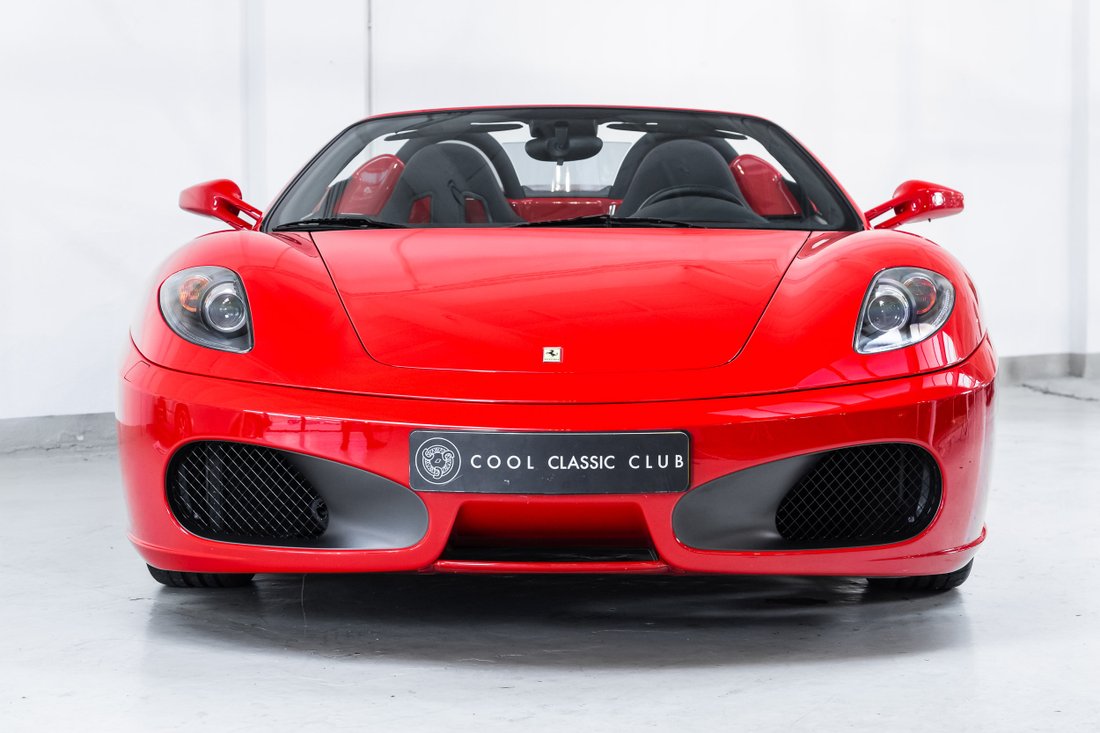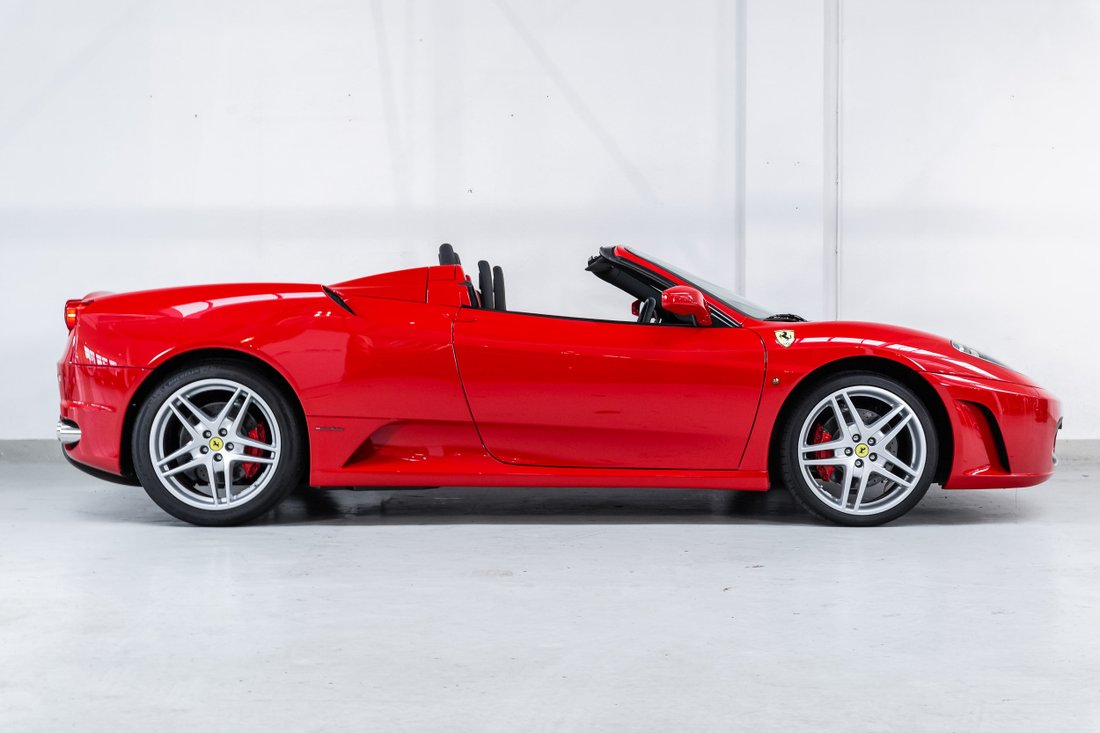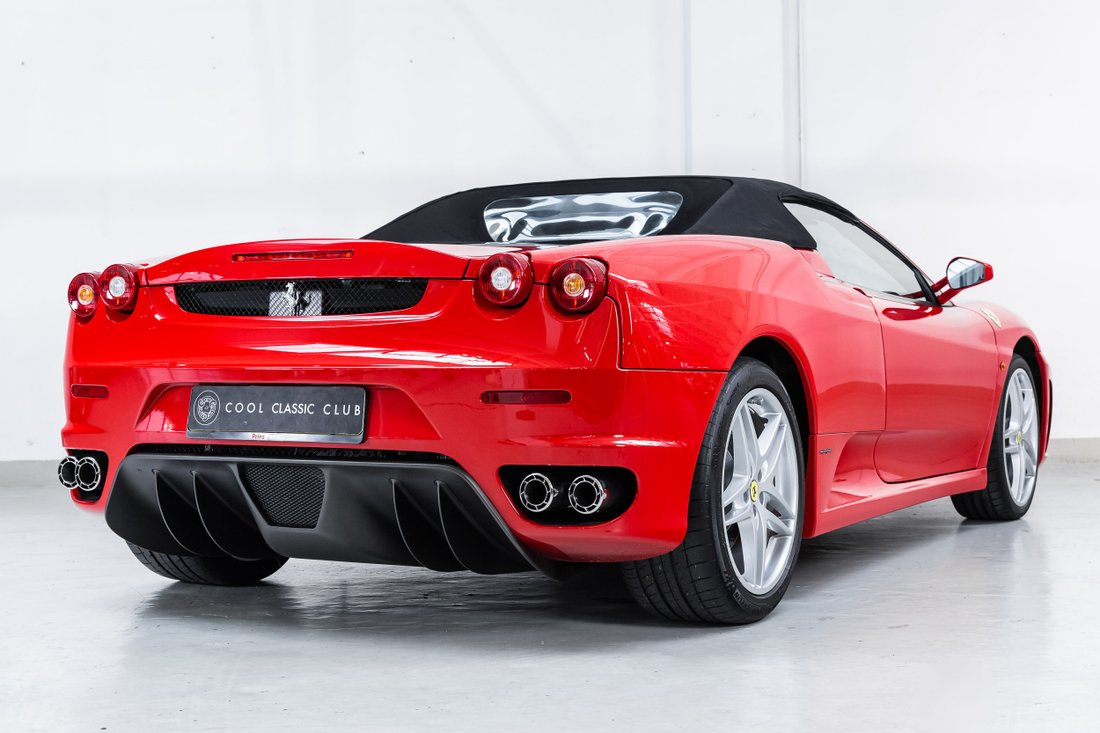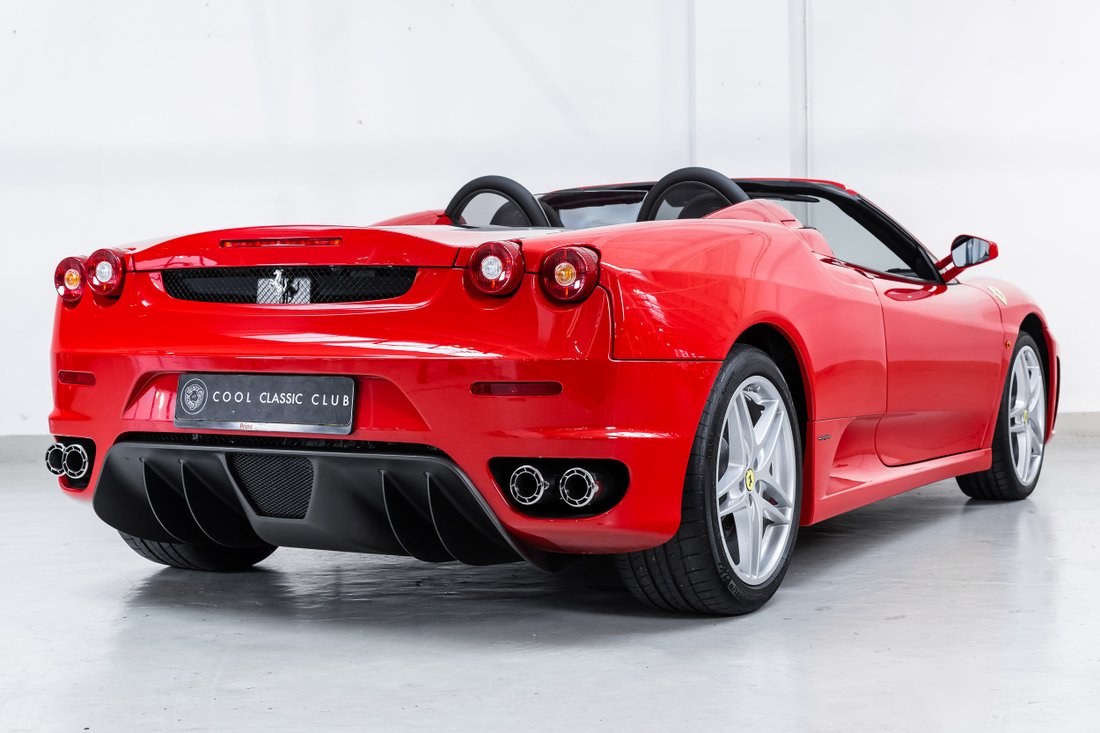 2008 Ferrari F430 rwd
$168,192
About This Car
Aerodynamics are for people that can't build engines – Enzo Ferrari

And they take that quite literally, because for a time, the 'new' Ferrari was delivered on the chassis of its predecessor a
Aerodynamics are for people that can't build engines – Enzo Ferrari

And they take that quite literally, because for a time, the 'new' Ferrari was delivered on the chassis of its predecessor and the engine was developed further. With the F430 it was not much different, it is based on a 360 chassis. Under the wings of Pininfarina, Frank Stephenson (also responsible for the 'new Mini') drew the F430. As with the Mini, the 430 has many hints. The nostrils, for example, refer to the Ferrari 156 Formula 1 racer from '61. And that worked; At speed, the average mother-in-law was sitting on your nose, 150 kg of downforce!

And then about the beating heart; The F136-V8. A completely new engine compared to the 360. As the name suggests, a 4.3 litre eight cylinder that embarrasses most V-tec blocks with its 8,700 rpm range (beeeeaaaaaaaa-a-ap). Most car makers make every new model more fuel-efficient, but Ferrari does Esclusivamente di. Exactly. Not. More range though, we just enlarge the petrol tank!

The F1 box was at its introduction in the F355 only for men with a lot of chest hair. Shocks, bangs and it has to get really hot. In the 430 it was already a lot better, so much so that we can put its 'temperament' with gear changes under the heading of character and emotion.

Ours is again a little bit extra delightful. Its 70 kilos more is negligible, but because of it you have your red rearing horse – topless! That whining V8 and the mechanical noises, the sloshing cooling water and as fickle as a thirteen year old. This is emotion, pure and simple. Its interior is richiesta speciale, something with even more red stitching and black leather. And then there is the mileage.Only 9.765 kilometres, she has just been warmed up… If you ask us, assolutamente unico! A presto?

The client is not always right. – Enzo Ferrari.
Car Details
VAT Type
EU VAT Paid
Year
2008
Location
Naarden, Netherlands
Address
Energiestraat 3, 1411 AN Naarden, Netherlands
Mileage
10 km (6 mi)
Engine
8 Cylinder
Gearbox
Manual
Car type
Cabriolet
Drive
Lhd
Drive train
Rwd
Fuel type
Petrol
Power
486 hp (362 kw)
Condition
New
VIN
ZFFEZ59B000157735
Color
Red
Interior color
Black
Ask a Question
Agent thies@coolclassicclub.com
Contact agent
Agent thies@coolclassicclub.com
You have inquired about this listing
The seller will contact you soon by
For Sale by
Registered on JamesEdition
2022
Address
Energiestraat 3, 1411 AN, Naarden, Netherlands
Phone number