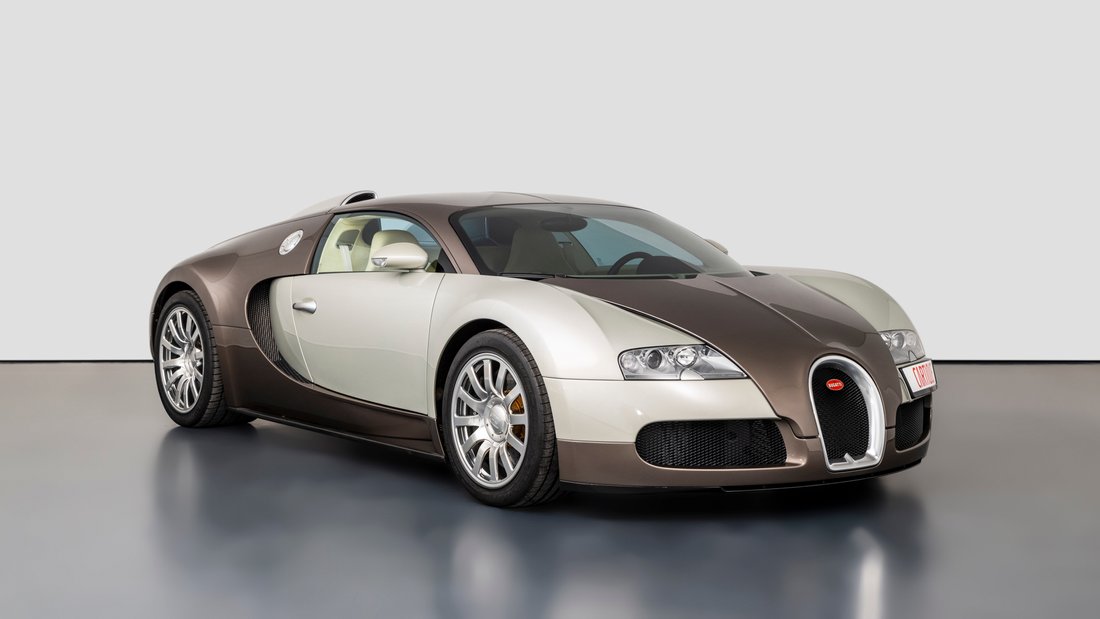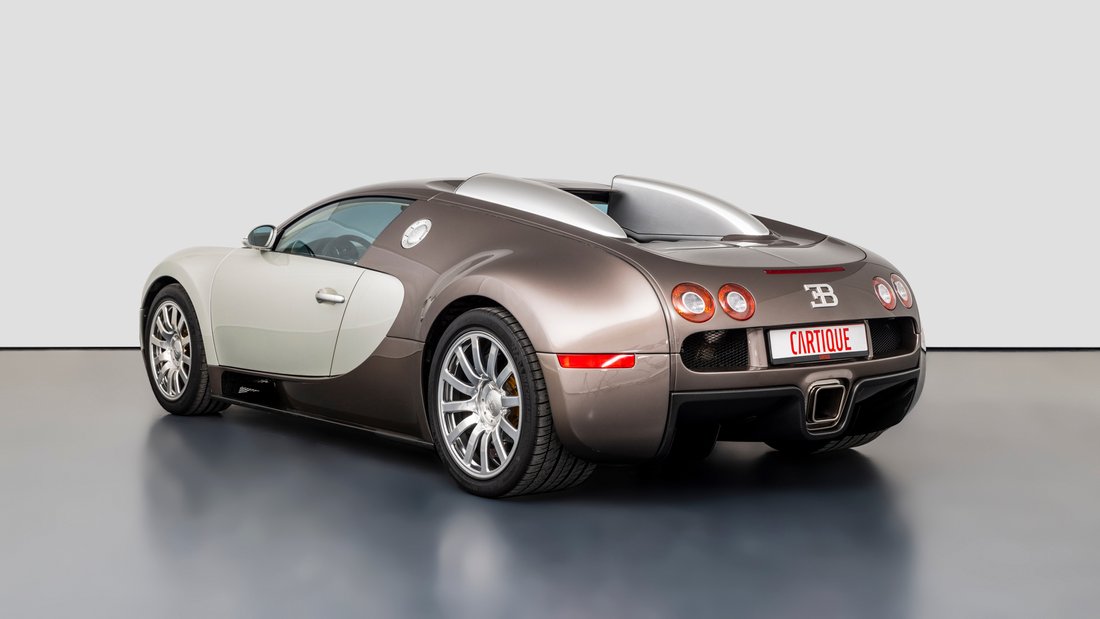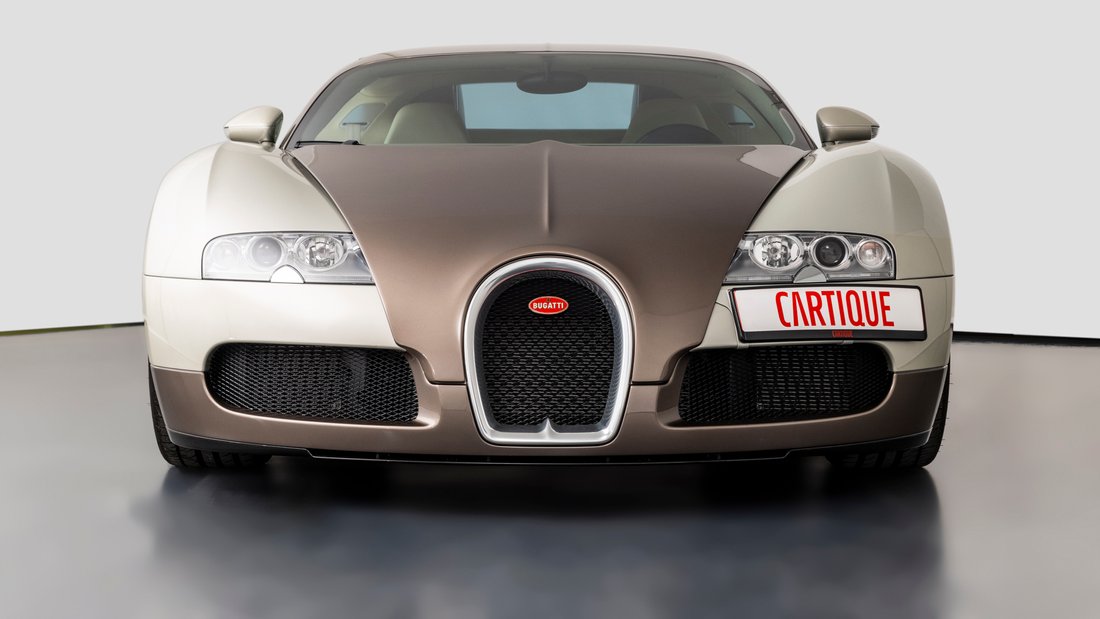 2008 Bugatti Veyron awd
$1,286,720
About This Car
The vehicle offered here is one of the early delivered examples, specifically chassis number 192, which was delivered to Germany in December 2008. We have the original delivery letter from Bugatti. Th
The vehicle offered here is one of the early delivered examples, specifically chassis number 192, which was delivered to Germany in December 2008. We have the original delivery letter from Bugatti. The specification of the car can be described as unique. The gray silver metallic / bronze metallic colored exterior meets a discreet beige interior. The first owner, a well-known Asian businessman transfers the vehicle in the following year to South Korea into his private collection. Here the car remains for the following 11 years in the private museum of the owner, who exhibits the car almost exclusively in his collection without using it. During this time, the car also enjoys regular service intervals by Bugatti. These were carried out as follows: 1st customer service on 6.11.2010 with a mileage of 1,366 KM. 2nd customer service on 9.06.2012 at 1,543 KM . The last service takes place on 26.07.2016 at 1,564 KM before the purchase by our company in 2021, with a mileage of only 1,700 KM. We hand over this car including a major customer service by Bugatti, as well as new tires in the course of delivery. For detailed questions, our sales staff is always available. Please note that vehicle inspections are generally only possible by prior appointment.
Car Details
VAT Type
VAT Excluded
Year
2008
Location
Pleidelsheim, Germany
Address
Pleidelsheim, Germany
Mileage
1700 km (1056 mi)
Engine
16 Cylinder
Gearbox
Automatic
Car type
Coupe
Drive
Lhd
Drive train
Awd
Fuel type
Petrol
Power
1001 ps (746 kw)
Condition
Used
Color
Beige
Interior color
Beige
You have inquired about this listing
The seller will contact you soon by
For Sale by
About
Since it was founded in 1997, Mechatronik GmbH has established itself as one of the internationally most recognised
Since it was founded in 1997, Mechatronik GmbH has established itself as one of the internationally most recognised specialists for classic Mercedes-Benz cars. The company has achieved solid growth, while continuously maintaining high quality standards. Our past and present success has proved us right. This is how Mechatronik GmbH grew from a three-man workshop in Großbottwar, Swabia, to a globally operating company based in Pleidelsheim, north of Stuttgart. And still, during all the changes we have seen since the company was founded, we have always maintained our philosophy and our high standards, always aiming for the best possible result.

Our team of more than 40 employees works with state-of-the-art equipment on more than 6,000 square meters. The team is a healthy mix of experienced specialists with many years of experience and highly qualified young talents. In order to ensure that we are continuing to keep this expertise in the company and pass it on to the next generation, Mechatronik has its own trainee programme.
Registered on JamesEdition
2018
Address
Stuifenstraße 54, 74385, Pleidelsheim, Germany
Phone number